Created on
February 22, 2023
| Updated on
March 17, 2023
6 Tips for Crafting People-First Content
Content Marketing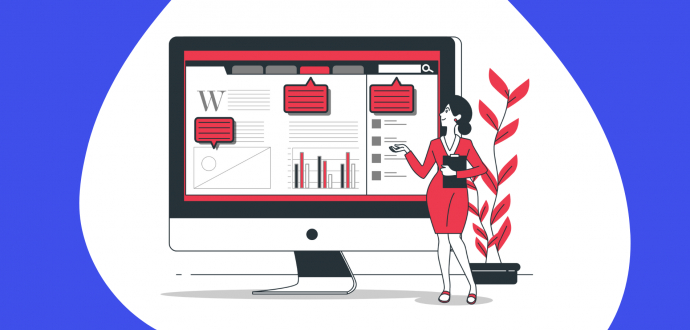 Those times when search engines ranked sites based on the links only or SEO have long gone. The newest trend is the creation of content that is people-first.

This, undoubtedly, applies to content marketing and its goals. We create and distribute content to reach a specific audience. Exactly that's why you need to craft content with people in mind.

From understanding your audience to using storytelling, these approaches will help you compose content that puts people at the heart of the process. Use these strategies to craft content that will engage your audience and help you reach your goals.
Contents
What is people-first content?
People-centered (or people-first) content is one primarily made to benefit people, not to gain search engine rankings, in the top Search results. Google even has a helpful content system to evaluate the site's performance and show if the content meets a visitor's expectations.
People-centered content is also designed to be relative and educational, providing people with the information they need to make informed decisions. By focusing on people-first content, you can create content that resonates with your audience and builds lasting relationships.
To create successful content for people, you need to understand the needs of your audience and how to engage them. You also need to be able to create content that is both informative and entertaining.
People-centered content should create an emotional connection with your audience and make them feel like they are part of the organization. It should also be designed to help people make decisions, solve problems, and take action.
Thus this type of content can take many forms, from videos and podcasts to blog posts and social media posts. No matter what content type you compose, the focus should always be on the customers.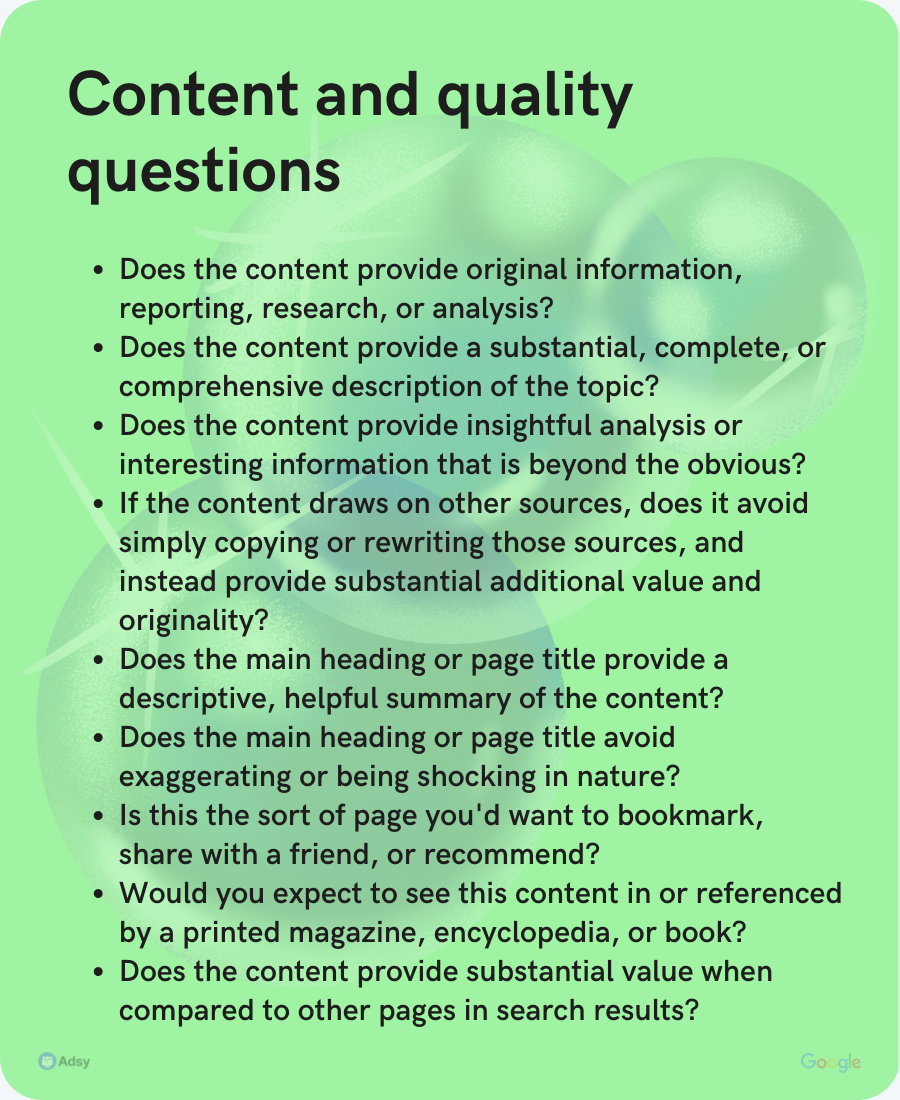 Tips for crafting people-centered content
Creating content that puts people first isn't always easy. It requires an understanding of your audience and an ability to craft content that engages and resonates with them. Here are six tips to help you create people-centered content:
1. Understand your audience
The first step to creating people-centered content is to understand your audience. Who are they? What are their needs? What do they care about? Answering these questions can help you create content that resonates with them.
In one of our articles, we described how different generations interact with different types of content. For instance, Gen Z and Millennials are heavy adopters of smart devices and technologies. Also, they are constant users of social media. Based on this data, you need to be present on socials and write engaging posts if you target these generations.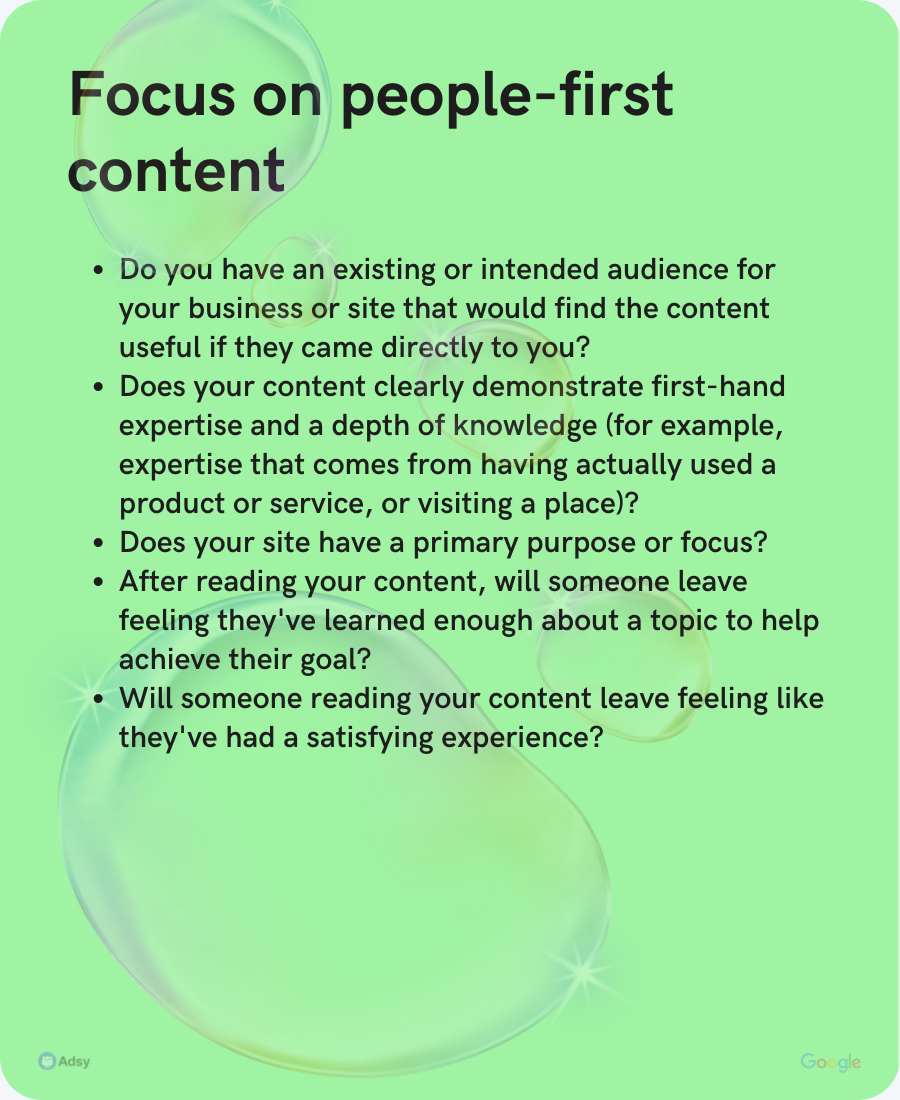 2. Create content that engages
Creating content that engages your audience is key to creating people-centered content. Your content should be designed to spark conversations, provide valuable information, and inspire action. It should be interesting and entertaining, but also informative and educational.
This is the key to attracting users to your site or blog. Recently, Statista shared that 80% of B2B and 71% of B2C firms consider lead generation as their top priority. And content plays a truly active role in this process.

So, when composing content, think about what topics are most relevant to your audience and how to craft content that is engaging and thought-provoking. Ask yourself questions like "What can I do to make this content more interesting?" and "How can I make this content more engaging?" Answering them can help you create pieces that put people first.
Remember that now writing articles for search engines only won't work. Google (and other engines) like to rank content that serves humans in the first place. Try to find the sweet spot where a people-first approach combines perfectly with SEO. (Psssst…. we've already covered how to create human & SEO-enhanced content.)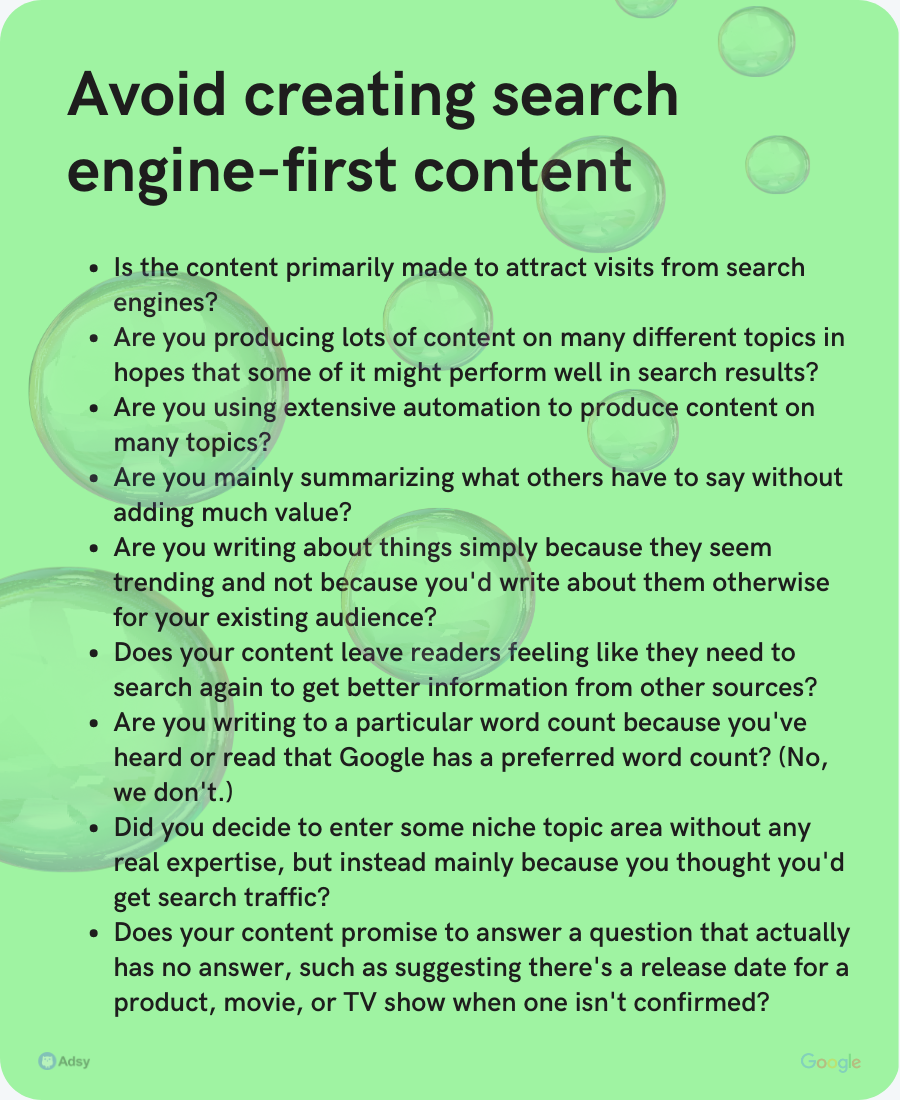 3. Use visuals
Visuals are a great way to engage your audience. In fact, 70% of businesses are used visual content in the last couple of years. By using visuals, you can make your content more interesting, easier to understand, and more engaging. Visuals can help you tell stories, explain complex concepts, and showcase your products and services.
When using visuals, it's important to focus on quality. Poorly designed visuals can be distracting and take away from the overall message. Aim to use visuals that are high quality, relevant, and interesting.
All-in-all, engaging in visual marketing can bring your business a lot of benefits.
4. Leverage storytelling
Storytelling is a powerful tool that can help you create people-first content. By leveraging storytelling, you can create content that resonates with your audience and helps you build relationships.
The point is that when you create stories you mainly focus on the people. This way, you can tell stories about the staff in your organization and how they have made a difference. You can write stories about your customers and how your products or services have made their lives easier. Focus on the emotions and experiences of the people in your stories and how you can help them to achieve their goals.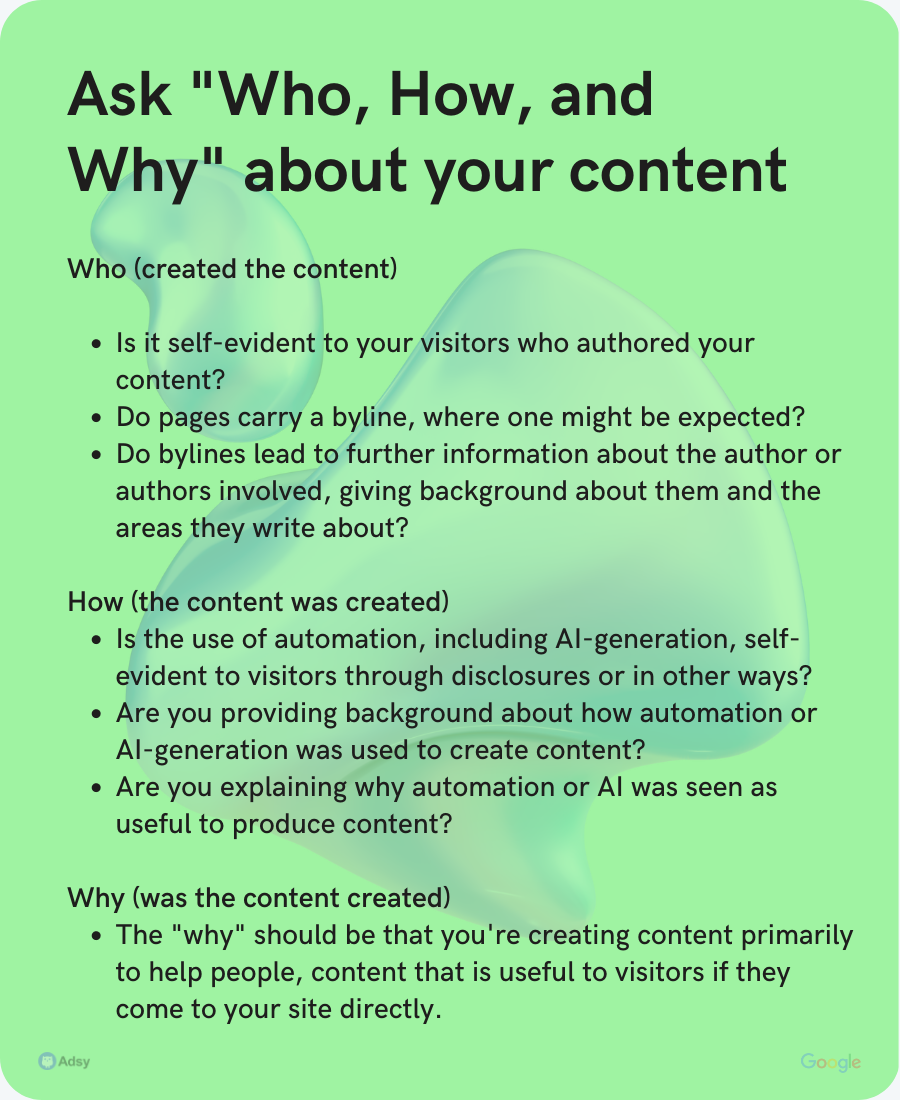 5. Focus on relationships
Creating content that puts people first means focusing on relationships. Your content should be designed to build relationships with your audience and create an emotional connection.
You can reach this goal by providing valuable content and engaging with your audience. Respond to comments and messages and encourage dialogue. Show your audience that you care about them and their needs.
6. Monitor & measure
Once you've created your content, it's important to monitor and measure its performance. This will help you understand what type of content resonates with your audience and what type of content they are not engaging with.
Monitoring and measuring your content will also help you understand how effective your content is in reaching your goals. Are you able to build relationships with your audience? Are you reaching the right people? Are you able to drive action? Answering these questions can help you create content that puts people first.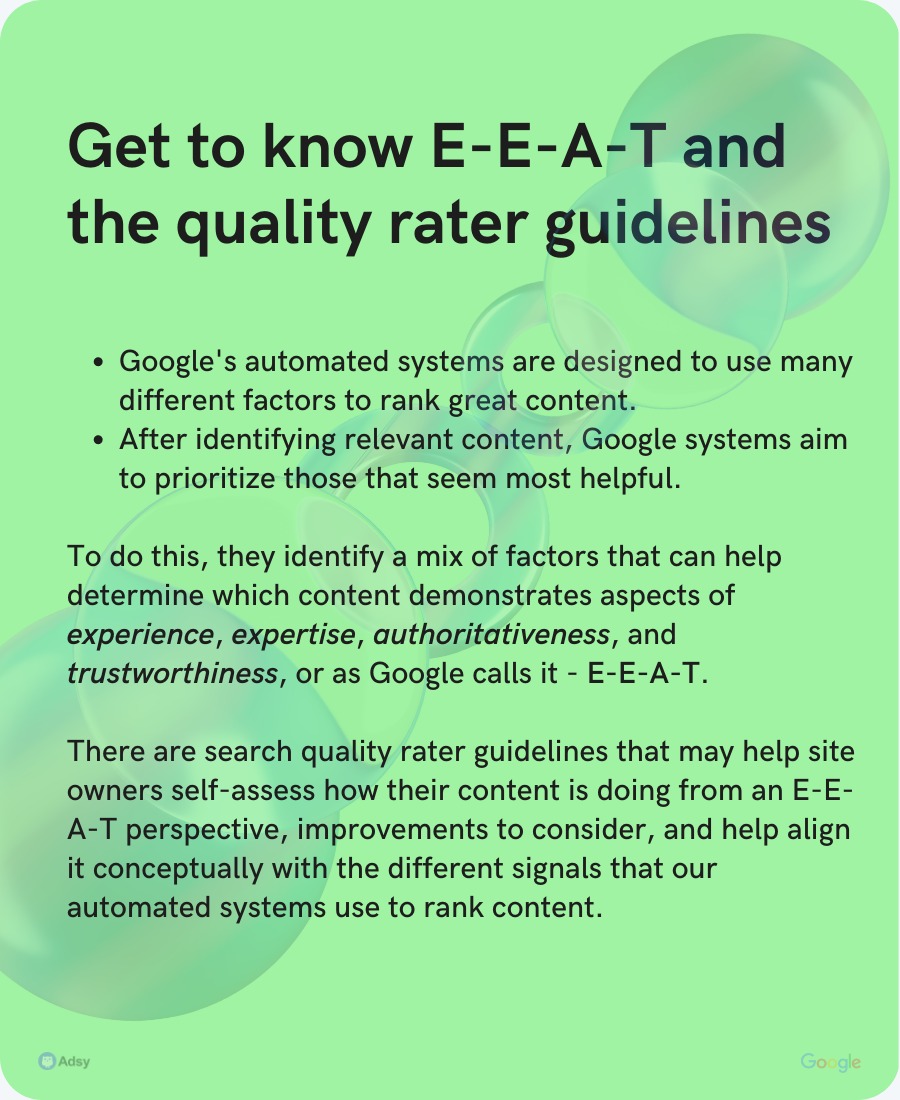 Conclusion
Composing content that puts people first is essential for any company. By understanding your audience, writing content that engages them, and focusing on relationships, you can create content that resonates with your audience and helps you reach your goals.
With these six tips, you can start crafting people-centered content that will help you build relationships and reach your goals.
More Like This