You will not be sent to content marketing hell for committing them, but they can easily complicate your business life. What are the most common business blog sins, and what can you do in hope for absolution?
You don't have a company blog
Don't intend to. Don't see any reason why to start it.
We've already revealed the benefits behind a business blog in the recent infographics, and can repeat some of the main advantages now.
Traffic to your site, lead generation, relationships between the company and its customers, sales - all of these significantly improve as the result of a well-maintained company blog.
In general, companies that have a blog, acquire 60% more customers than those that don't. So the first and the biggest mistake you can make is actually ignore this opportunity to boost your business performance.
You write your blog for search engines only
When each of your blog posts is a collection of keywords relevant to your business their readability becomes very questionable.
On the other hand, not optimizing your business blog at all can be named the next great mistake.
The solution lies in between. As business blog gives you a chance to get seen by search engines and increase organic traffic, it's surely a good idea to find out the keywords you can rank for, and employ them while writing. Use services that help identify the LSI words for your content, and keep them in mind when writing for the blog.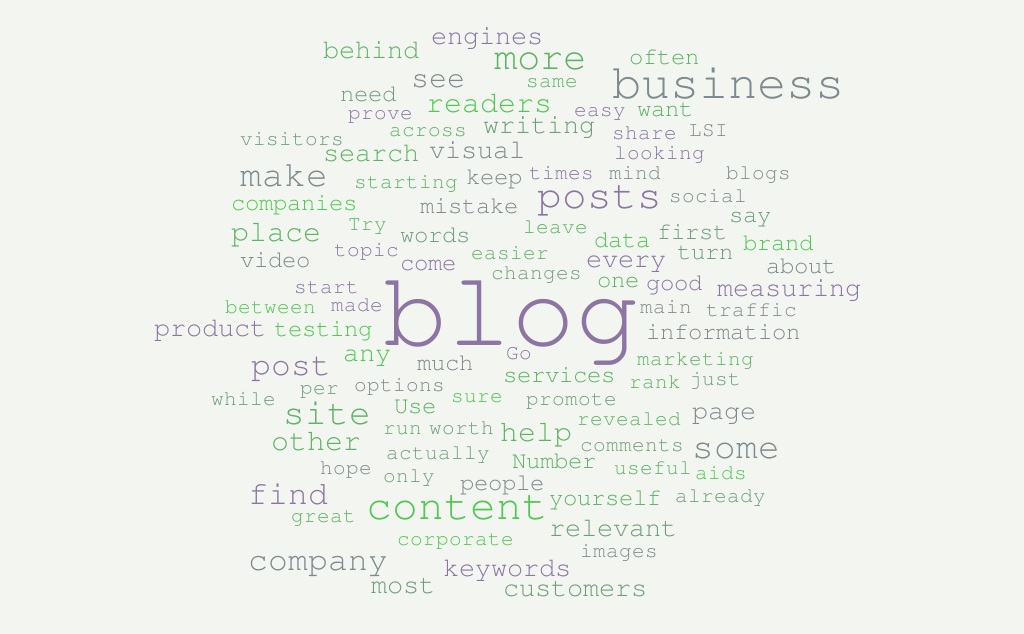 In most cases adding the keywords to your posts is going to be rather easy, as they are the words you can't help but use when writing on the given topic. What you shouldn't do is stuff those keywords in every sentence hoping this will help users find you or will make search engines rank your content as more relevant.
Say important things, answer the questions, and soothe the pains of your users in the first place. You'll see that LSI words will come to your mind much more often than you might think.
You keep your blog too corporate… Or too salesy
It's understandable that you strive to look serious to your readers, prove that your business is just the best solution to their problems, and not just some goofy guys who don't know what they are doing.
To achieve that you might want to write on extremely significant topics, keep your tone exact and unambiguous. And this is totally a good thing! But put yourself in your readers' shoes. You may not always want to be taught, you may want some friendly advice or, even better, a personal story.
Business blog is a great place to stop hiding behind your brand and show the human side of what you do. Demonstrate your emotions, share passions, be real.
The other mistake often see with corporate blogs is that they are too focused on the brand itself. They talk about how cool their product is, what amazing features it has, which changes have been made to the product lately.
This is not exactly what the readers who run across your blog are expecting. Instead they are probably looking for some answers and practical tips. So don't turn your blog into another landing page for your services. Make it valuable and worth sharing, and you'll have access to a much larger audience. This will inevitably raise trust to the product or services you are offering.
You make yourself post every day
Don't get us wrong, posting every day is very useful for your blog and brand promotion. The statistics say that companies that blog 11 times per month, or more, generate 4x more leads than those that blog 4-5 times per month.
Does this mean that you have no other options beside posting the magical number of pieces on your blog? Definitely, not! The worst conclusion you can make out of the stats mentioned is that you have to post frequently at any price.
Please, don't! Don't turn your writing into the boring routine that you will eventually hate. Find your rhythm, and post as often as you have something good to say. Inspired, quality content is worth tens of mediocre posts created solely to fill the space on your site.
You don't include visuals to your blog posts
We raised the topic of visual aids while talking about quality content creation, and gave some scientific data on how they impact the perception of the information you present.
Once again, though, visual information helps you and your readers A LOT:
Your texts are easier to understand when there's some visual support
Your information gains more credibility with graphs or tables
The data is memorized much easier with the help of visual aids
Don't limit yourself to images only, as the future of content is in videos. Today people are 85% more eager to buy a product after they've watched a video about it. And the most successful companies are leveraging video content to influence their potential customers' decision. You can learn to do it, too. We revealed the secrets behind video content for business in one of the previous blog posts, make sure to check it out.
You don't promote your content
Even if your blog is super informative, rich in useful data and full of images to prove your point, you can't expect thousand of people to appear on your site, and start reading and commenting on it.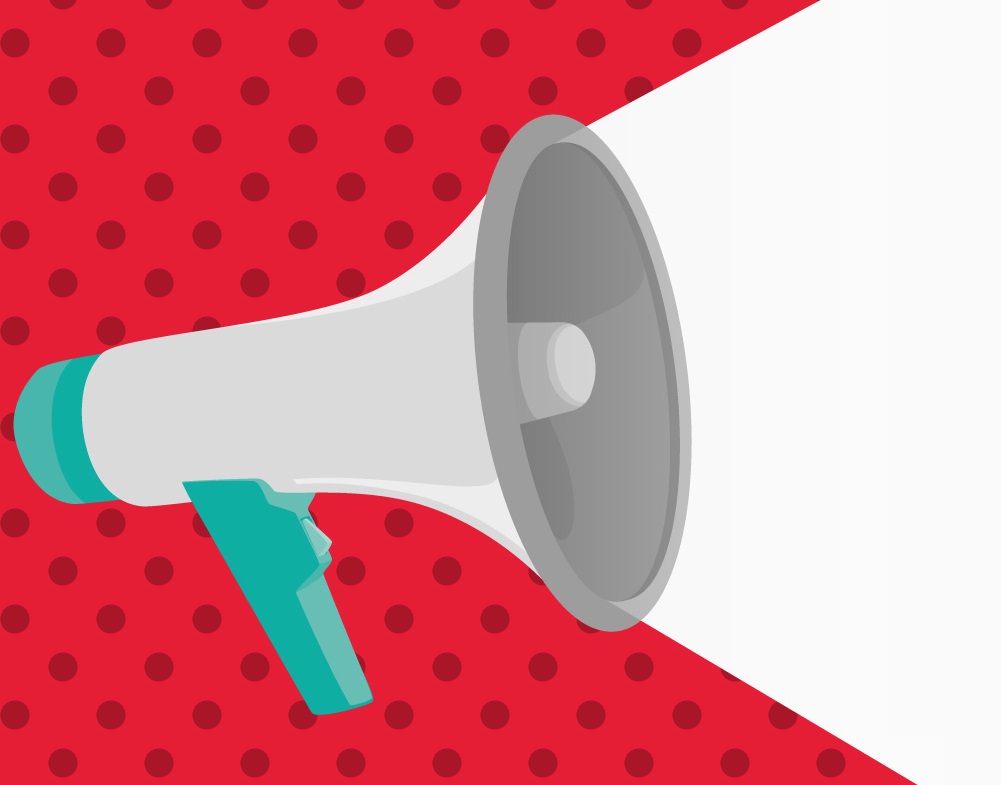 What can you do to attract more visitors to your blog?
First, and the most obvious is integrating your company website and blog. This step is beneficial both for your blog and company site, as the latter one gets bigger with every the indexed page from the blog.
Try placing the link to your latest blog post on the main page of your site
Add relevant links to your blog in other parts of the site
Mention your blog on printed materials you spread across customers
Use your social media profile to promote new blog posts there
Comment actively on other blogs relevant to yours
Make sure your posts are easy to be shared by the readers
You don't do measuring or testing
Measuring will help reveal any progress you have made with your posts, as well as any weak spots. What should you be looking at?
Number of visitors coming to your site, and where they come from (search engines, social networks, etc.)
Number of subscribers and followers
Unique page views
Comments the people are leaving
Conversion rates
Actually, the parameters you'd need to measure are practically the same we described in the blog post on measuring your content marketing, you can refresh it in your memory if you need to.
Testing, in its turn, allows to find out the optimal options when you are in doubts.
Try different titles for your posts to find the ones that suit your style and positively affect conversions (this is why your need to do measuring, to see what to leave, and what to leave behind)
Do the same with your calls to action. Go further, and do A/B testing to see how the slightest changes shape people's reaction.
We hope that this short list will come handy to you, and save you from troubles when you decide to run a company blog. If you already have one, share some of your tips in the comments, how did it go for you? Was starting a blog time consuming and exhausting? Or were you happy to finally have a place for your thoughts and ideas?
If you liked this post, please, use social media buttons to share it with your friends.