Created on
August 4, 2021
| Updated on
September 22, 2023
Top Backlink Checker Tools - 7 Options for 2023
SEO Articles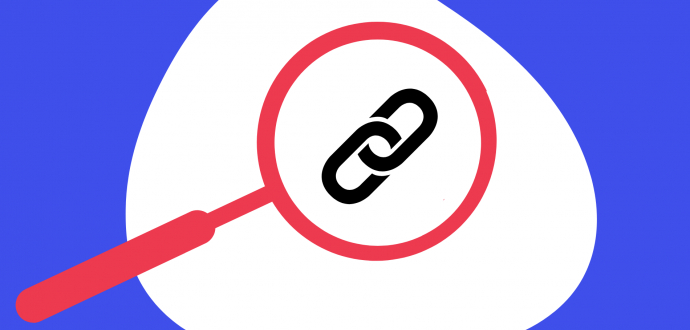 Why are we talking about top backlink checker tools? What benefits can they offer you?
Well, let's start from the fact that Google uses over 200 factors to rank sites, and backlinks are among the most important ones. Yet, 55% of pages possess no backlinks at all!
As a matter of fact, you don't want to be among sites without backlinks. That's why you should work on your backlink profile. It's scrupulous and consistent work. But when done right, it may bear fruit.
Earlier, we've provided some helpful articles on how to work with backlinks:
Unfortunately, sometimes it's really hard to control the quality of all your backlinks. That's when backlink checker tools come to the rescue.
Thanks to a paid or free backlink checker, you can ensure there are no low-quality links. Accordingly, you accumulate only top-class backlinks that help you rank higher or grow your authority.
So, without further ado, let's jump to the best seven backlink checking tools.
Contents
1. Ahrefs
The main motto of this company is that everyone can use it. That said, you don't have to be an SEO pro to utilize Ahrefs. But let's start from the very beginning.
Since the company's start, it has concentrated on backlinks analysis. Ahrefs calls itself the best backlink checker tool. Is it really so? Let's see.
To get started, you need to begin with a free seven-day trial or to buy one of four available plans. The prices range from $99 to $999 per month.
To learn more about your backlinks, simply type the needed URL. Press the "Backlinks" sign on your left to get the full info.
You will have a variety of filters to receive the precise data you need. What's great you can filter backlink types to learn where and how exactly your URL appears.
Ahrefs is a pretty intuitive tool, so even a newbie can easily use it. Yet, professionals find it a quite powerful SEO tool.
2. Semrush
Semrush is an all-in marketing tool. Of course, among other services, it lets users check website backlinks.
Generally speaking, it's a visibility optimization tool. And as backlinks play by far a really essential role in this process, Semrush helps to analyze them.
Firstly, each user can start from the free trial. It's available for each of three existing plans. Or you can get a paid subscription straight ahead. Be ready to spend from $119 to $449 per month. Or bill annually to save 17%.
To start using the tool, type your URL in the special box. Then press the "Backlink Analytics" sign in the "Link building" section on your right.
Afterward, feel free to navigate through two different menus with filters. You can get an impressive scope of data about the backlinks you have, their types, and referring domains.
Semrush has a user-friendly interface. It's not too complicated and will be appreciated by both beginners and experienced users.
3. Moz Pro
Moz Pro is a holistic marketing tool. It combines a variety of services, including backlink research, keyword tools, and others. Lately, the company has introduced a link explorer tool.
The main focus of Moz is SEO. As you might know, this company runs an acclaimed blog on search engine optimization. Yet, as a matter of fact, the team has developed one of the top backlink checker tools.
Every user can begin with a free 30-day trial. Then you can pick from four plans ranging from $99 to $599 per month. Also, you can pay annually to save 20%.
Work with the "Link research" tool to upscale your backlink profile. This solution lets you compare your links with up to four competitors. Besides, you can learn more about linking domains, anchor texts used, and so on.
On top of that, Moz Pro lets you track your link building progress. The service allows you to build lists, make notes, etc., to help you understand your success.
Moz is also quite intuitive and easy to use. It has various options regarding link building which you can see in the menu on your right.
4. Ubersuggest
Ubersuggest is an SEO software by Neil Patel. It provides multiple options, from keyword suggestions to content ideas. But, of course, it allows you to monitor and watch backlinks.
As an industry expert, Neil Patel did his best to ensure you are winning an SEO game. Ubersuggest helps to understand what content people are linking to.
Like other services, Neil offers a free trial that lasts seven days. Then customers may pay for one of three plans. Prices range from $12 to $40 per month. Yet, there's a hint. You can process a lifetime subscription that is $120 to $400.
To get started, pick the "SEO Explorer" section on your right. Then click on the "Backlinks" sign. Simply type the needed URL to get the in-depth analysis.
Ubersuggest will offer you general info about the URL at the very beginning. Scroll down to see more details. For instance, you may learn more about your new and lost backlinks, referring domains, anchor text, and so on.
This backlink checker has a very pleasant and easy-to-understand design. It's a match for both beginners and pros. Also, small businesses will love the pricing.
5. Majestic
Majestic is another competitor backlink checking tool. It will be fair to say that this service concentrates mostly on links analytics.
Majestic uses its two main metrics - Trust Flow and Citation Flow to tell users more about backlinks and their quality. A new feature, Link Context, will help to give a deeper analysis of backlinks.
Majestic offers free registration. Yet, the set of tools will be limited. Users can pick among three plans. The prices start at $49.99 to $399.99 per month.
To begin your work, type a URL in the special box. After you'll get access to the URL overview. You'll be able to see the main characteristics of your domain.
Anyway, there's a special menu right under the search box. Click on signs like "Backlinks" or "Ref Domains" to pick the analytics you need.
We would call the Majestic interface somewhat simpler compared to other tools. Nevertheless, it has all the data an SEO specialist may require.
6. Linkody
If you are looking for ways to develop your SEO, here's another backlink checker for you. Linkody allows you to create link profile analysis, check competitors' strategies, and more.
The service concentrates solely on backlinks. That said, users can get in-depth information on their links. Linkody employs a variety of metrics developed by fellow backlinks checking services.
Every user is eligible for a free 30-day trial. Then you can choose among five plans. Prices range from $14.90 to 153.90 per month. Or save 25% when you choose to pay annually.
Register to start using the tool. You have to enter your domain, and the competitor's one to begin your work. Afterward, you can see some general information on your domain.
To get more precise data, choose one of the menu tabs. You can check all your links, see what competitors are doing, or work with the disavow option.
Linkody has a minimalistic design. The menu is not too elaborate. Yet, SEO specialists may receive the main data about the domain's backlinks.
7. SE Ranking
SE Ranking is another solution to make your domain or page audit. This backlink checker has everything it takes to get in-depth analytics on links.
As an all-in-one SEO software, SE Ranking provides a wide range of services. Sure thing, SE Ranking pays close attention to backlink monitoring and checking. SEO professionals can easily track different metrics without a fuss.
Every user can learn more about the software thanks to a 14-day free trial. Then you can pick from three available plans. Be ready to pay from $31 to $151 per month. Yet, the price will vary depending on rankings check frequency. To understand what works best for you and how much this will cost, use a special calculator developed by SE Ranking.
To get started, register or sign in. On the top menu, pick "Backlink Checker" and enter your URL. Start the report to see more data about your domain. Check the number of total backlinks and referring domains.
For more precise info, use the menu on your left. Choose any section like "Backlinks" or "Anchor Texts" to receive more details.
SE Ranking gives a lot of information on your backlinks. You can study your link profile under different angles easily, thanks to various filters and intuitive design. This software is a nice fit for professionals and beginners.
Conclusion
If you are starting a query on Google to find a backlink checker, you'll probably get lots of results. But which one to choose?
There are so many options out there. And every company says they are the best ones.
We did our best to gather the top backlink checker tools in this article. We understand the importance of backlinks. Your website won't achieve great results without them. So, we'd like to recommend the most prominent software out there.
Also, Adsy is here to help you build quality backlinks without breaking the bank. We have over 35,000 hand-checked sites ready to place a guest post with a link back to your site.
But for now, tell us about your favorite backlink checker? What are the features must-have for it? Leave your comments below.
*Please note we do not urge you to purchase any of those tools. We provide only our opinion on the tools.

More Like This