Created on
July 27, 2017
| Updated on
July 1, 2022
10 Steps to Scale Your Content Marketing
Content Marketing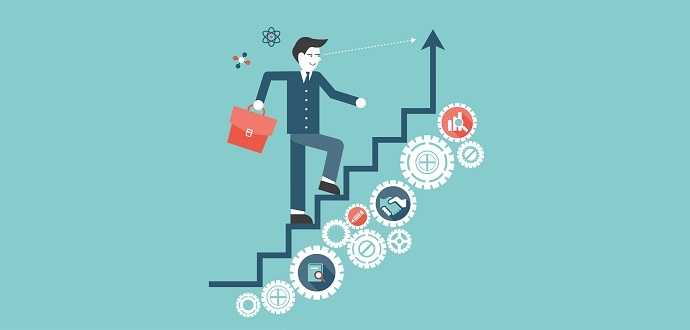 Whatever your business is, eventually, you'll face the time you have to work on the expansion. But as soon as you increase your activity, it is inevitable that you'll have to expand your marketing strategy. And this will eventually lead to the fact that you won't be able to supervise the state of things personally. It means that the system you build has to be efficient enough.

If we speak of content marketing you should arrange your strategy in terms of new business volumes and ensure it brings good ROI. The fact that 82% of marketers are actively investing in content marketing shows us it should be a part of your company's growth.

Though this task is uneasy, it doesn't necessarily mean impossible. Here, at Adsy, we have substantial experience in performing impossible tasks smoothly and clearly. So, here we go! Here are ten steps you should take to scale your content marketing without any significant issues.
Contents
1. Invest in your SEO
If users see your content on the first search results page, it will dramatically ease your work. Your team should consider SEO as a necessary part of your content marketing strategy. It means that at least all the necessary keywords must be incorporated into texts without further reminders.
Moreover, there are also several actions that are highly recommended:
Search for additional distribution channels with backlinking, guest blogging, etc.;
Add internal links using guest posting service to draw traffic to additional website pages;
Mention your website in the Internet discussions where possible;
Try to cover all the social media that are important for your business;
Work on the authority of your website.
In addition, you should also work on your brand's optimization for local search. It means you should add your business address to your website. It's Google's feature marketers usually tend to forget. Yet Google pays great attention to local enterprises to satisfy users. Thus, on a search results page, your business will be shown higher for your local customers. So, working with some specific region may potentially bring you lots of profit.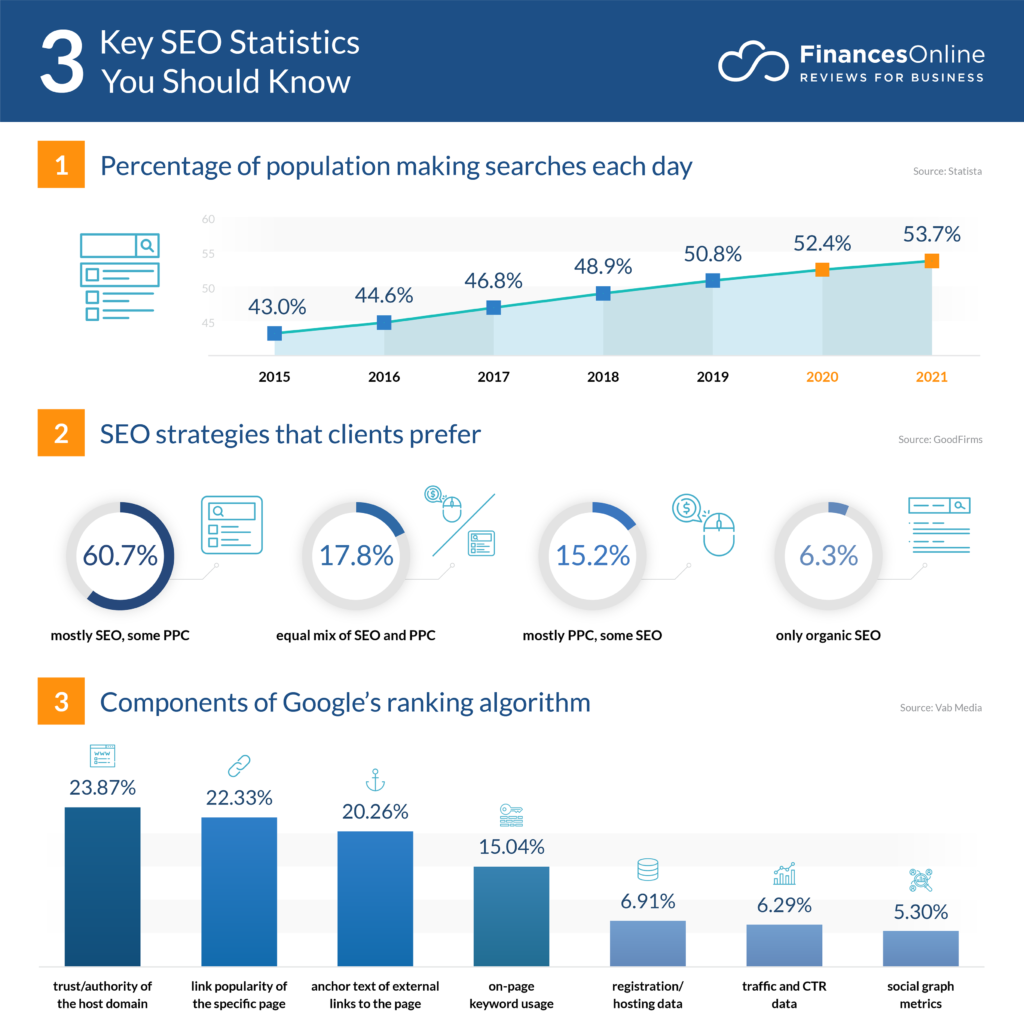 2. Establish partnerships within your industry
Your best way to increase your content marketing output is to create a community of same-minded people and share your interests. Usually, they can be found within the industry itself. For example, those who track your updates, share them or start discussions.
You can find them by investigating all the people around your sphere of interest. It could be influencers, bloggers, other publishers, or even people working for your competitors.
Finally, you can create a network of external authors, that will contribute to your business for some benefits as a reward. If that sounds quite uneasy for you, feel free to contact Adsy! We've got all the required assets to promote any kind of product. It will help you to cover way more potential customers and spread your agenda as far as possible.
3. Cover all the media possible
Basically, you can split up your accessible media into three categories. These are:
A. Owned media.
These are the media that are under your direct control – your website, your corporate blog, your social network pages, etc.
B. Paid media.
These are the media that will help you spread your agenda to various people, using paid methods, including advertisements, sponsored posts, banners, and all the rest of paid promotion channels.
C. Earned media.
These are the media that will promote you without your direct involvement through reviews, shares, mentions, reposts, unpacking videos, and all similar means.
Your goal is to convert owned media into earned one. It means you have to publish the content people want to share and repost. When achieving this, you'll be able to become visible to people in general and your potential customers in particular, thus, extending your audience.
4. Improve your branding
It is usually worth the effort to work on some author's branding. If you can make at least a local star of one of your writers, it will help your brand a lot. People are more likely to trust a human opinion instead of a faceless corporation's message.
It is always a good idea to show your users who is the man behind content generation. It will help you obtain more credibility, thus attracting new people to the witty author figure.
To improve your personal branding, you can do the following:
Run an author's column in a relevant blog;
Participate in online discussions as often as you can;
Launch a regular questions and answers session;
Publish regular interviews made by a specific author;
Work in collaboration with other authors and as an expert.
Your goal here is to make your authors recognizable. That means users will trust such authors more and value their opinion. That, in turn, can make customers follow the author and come to your media resources to read and comment on their articles.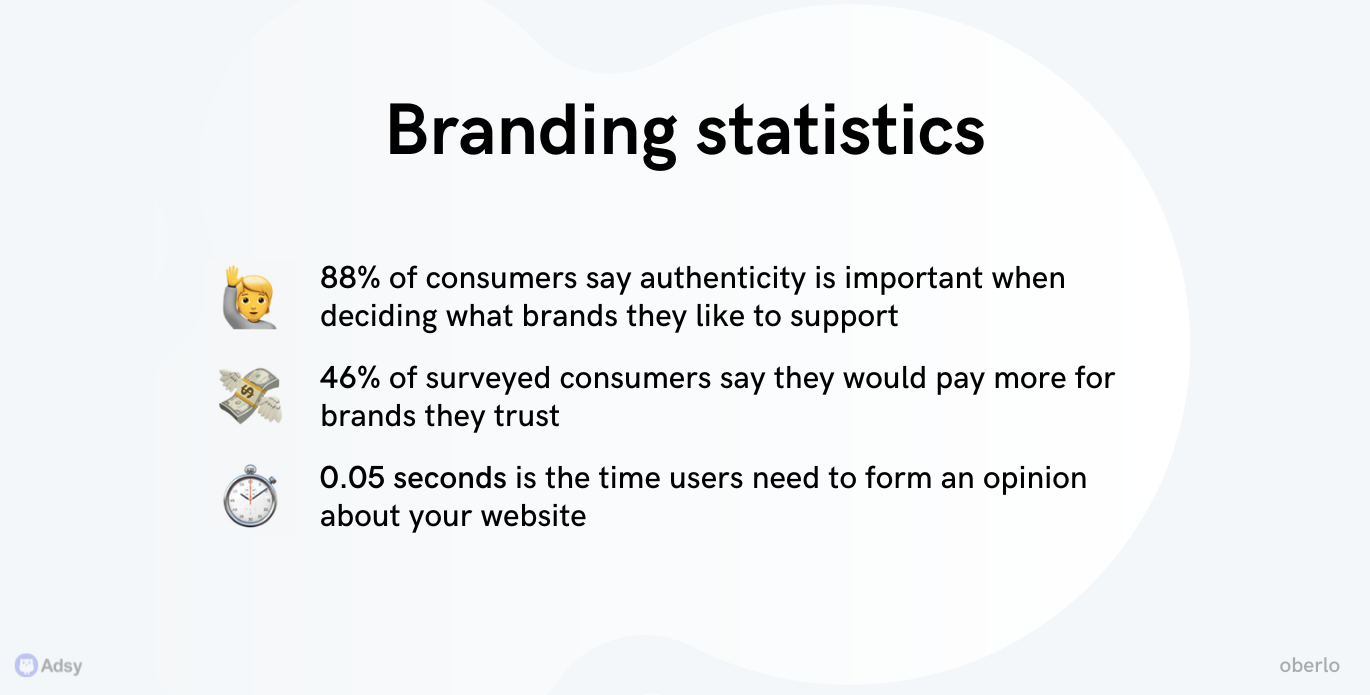 5. Work on your conversion
To measure the conversion of your content is halfway to a successful marketing campaign. Your job here is to determine what works well for you, and what should be adjusted. It can be applied to everything you produce, from blog posts and emails to articles and video clips.
There are plenty of methods to achieve this. You can employ concise call-to-action messages, buttons, and lots of other things that can be described in a separate article.
But you should use these techniques wisely. Don't push too hard trying to get one's email or placing too many CTA buttons. The more actions you offer users to perform, the less your conversion can be. Before involving people in subscriptions, you have to offer a list of profits they gain from doing so.
Finally, do not forget to run separate A/B tests to figure out what is more effective and what can be adjusted. Sometimes a few modified words can affect the general effectiveness of your email above all your expectations.
6. Figure out what works well for you
...and do it again as many times as possible. To succeed in content marketing scoping, you have to know exactly what has a great impact on your audience, and what is not worth the effort. There are numerous factors here, including the format, topics, and even the length of a specific piece of content.
To understand what's good for you, keep an eye at least the traffic rate, time spent on a page, bounce rate, number of shares, and conversion rate. That's the mandatory minimum.
Besides that, you should follow everyday analytics to track the issues in real-time. Pay attention to KPIs over a month, a quarter, and a year. It is useful to see the trends and react to them.
It is also very useful to take personal control over all the most complex situations, allowing your team to resolve some minor issues. Do not try, however, to control everything.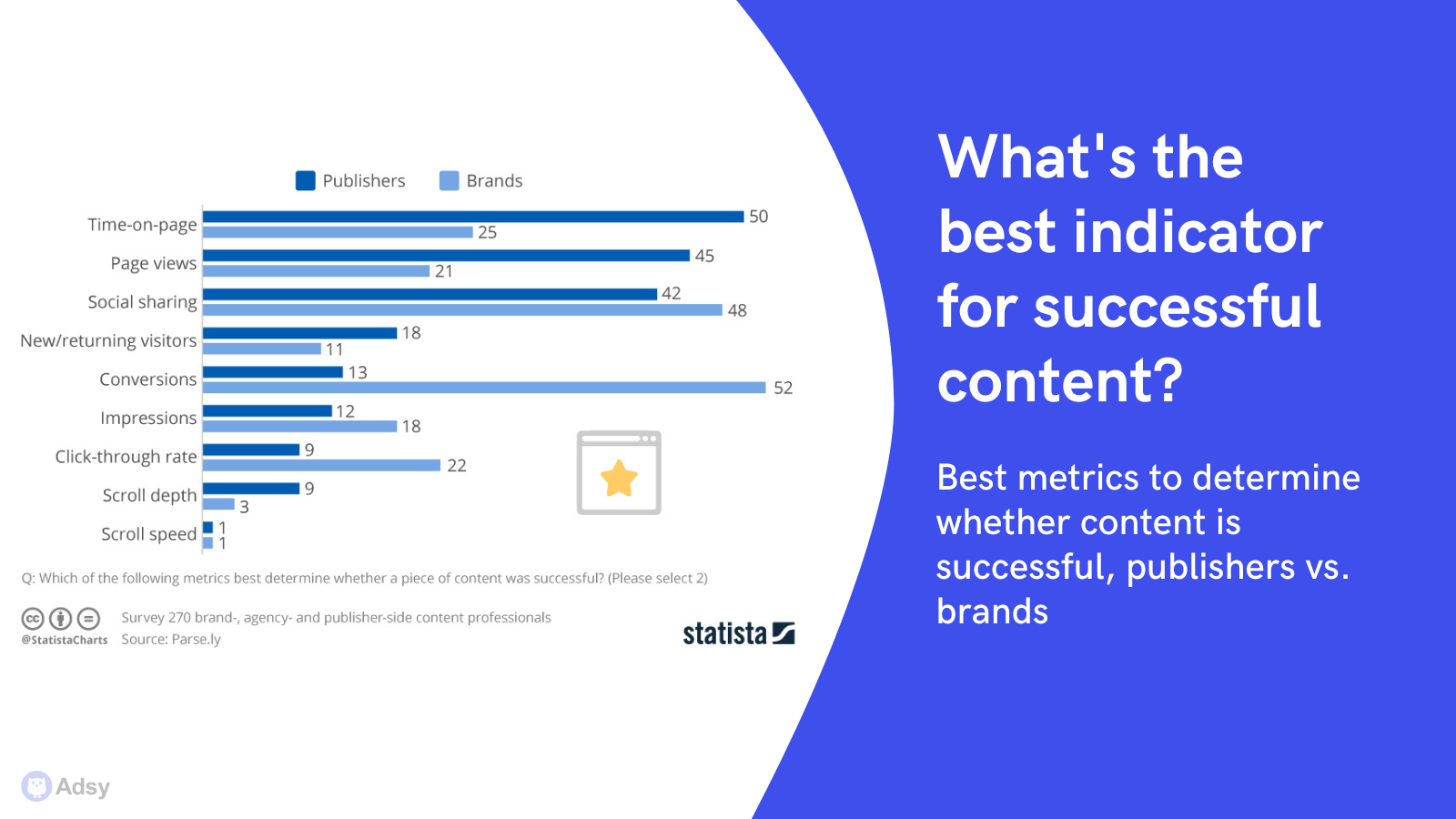 7. Develop a unique content
The harder your content to duplicate, the easier the scaling process is. Make sure your content marketing allows you to stand out among your competitors. Invest efforts into developing a plan with unique and really innovative articles.

Your goal here is to be the one they repost, not the one who reposts someone's else content. Take into account your content characteristics, such as its length, expertise, value, readability, etc.
Your job is to provide people with something really unique and not just post trendy things. As usual, something good is always hard, yet this is what you have to keep in mind. Make your team dig for little-known facts, offer them to look at the problem from some unexpected angle, or investigate something that is hidden.
Add as much value as you can and make sure you've added more of it than your competitors have done. If you provide people with really awesome content, scaling your marketing will be way easier.
8. Put your successful posts to work once again
There is always something more to add to one or another topic. Your past successful posts will give you a direction to develop further.
Firstly, you can use those old but gold articles to enter new channels.
Secondly, those posts can always be rethought, expanded, and supplemented by new and fresh ideas and tendencies.
Thirdly, you can use new forms and concepts and turn your gold post into an infographic, video, or even a book.
Another good idea is to look at the pieces of content that haven't brought you lots of readers. Perhaps, you can do something to improve that result? As mentioned above, it is always possible to add new info or change the angle of the article. Or, perhaps, the post was not successful because it was too long? Work thoroughly with all the texts you have, because you can always breathe new life into them.
9. Make sure your content is user-friendly
And by user-friendly, we do not mean you should publish things people would love to read. First of all, you have to keep in mind that 72.6% of users will consume all sorts of content via their smartphones by 2025. Thus, you have to take into account that it will be demonstrated on relevantly small screens, while people consuming it don't really have much time.
It means you have to be brief and lean more toward the images, rather than to texts. Nevertheless, remember that content over 2,000 words in length is one of the most popular on Google.
When developing your content plan, make sure you've learned Google Analytics for your industry to figure out the amount of mobile traffic. After that, you have to make a decision whether to take it into consideration or to postpone the mobile audience. It doesn't mean you have to ignore them at all or work for smartphones only, but, usually, it is relatively easy to understand the major priorities. It will help not to lose your share of the market.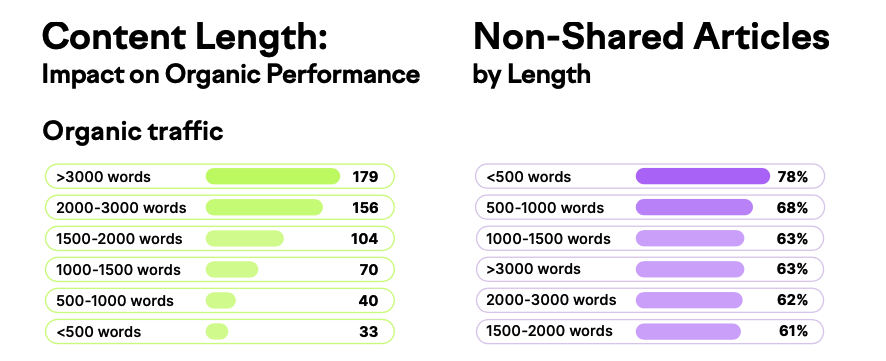 Semrush State of Content Marketing

10. Plan your future
For all you do there should be a purpose. You need to get a strict plan for your goals and what you want to achieve. It will ease your strategy development. Make sure you adjust your plans according to the analytics output, trends, and opportunities.
There is nothing worthy in a marketer who is not flexible enough to react to a situation. There are lots of unpredictable factors ahead, and it means you have to be smart enough to react accordingly.
Make sure your team also knows why you work and what you want to achieve. And don't be afraid to ask their opinions and gather all the ideas. An arrogant marketer who thinks his vision is the only one worth implementing will eventually end up failing.
You've got a team, do remember? Make the best possible use of their expertise and pay attention to everything they have to offer. Sometimes a good idea can't be implemented immediately but it doesn't mean you have to abandon it.
Conclusion
The steps mentioned above are something that should be implemented in whatever you are promoting. It is a necessary base for absolutely any product and can help you build your content marketing campaign from zero.
Yet there always will be something we can't cover in a single article due to a specific of your business or some unaccounted factors. It is a base you can build your strategy on, yet you always can – and have to – supplement it with further ideas.
Got any other ideas on how to effectively scale your content marketing? Feel free to share your thoughts with everyone in the most convenient way. Good luck!
More Like This