As we continue our conversation about content marketing, and now have some understanding of a good content marketing strategy, it's time to define a concept of creating great content. Moreover, it makes sense to find out why some high-quality content doesn't always result in being high-converting. Apparently, there is more to it than coherent writing.
What is high-quality content?
At this point, it matters very little whether you write content for your personal blog, for business or as a part of your job, writers, and content marketers unanimously agree, that there is a list of features that define a high-quality piece of content. In addition, Google is constantly developing their own quality content guidelines, paying attention to user experience in the first place. It may be a good idea to take them into consideration if you strive to create content that both readers and Google will find valuable.
Length
Optimizing the length of your pieces of content is the first of the tips for writing a good blog. You will have to think of a way to balance the preferences of your readers and Google. Take into consideration that Google usually expects valuable content to be quite long and provide detailed information on the topic. On the other hand, users are likely to skip reading 1500+ words of plain text, especially if they are surfing the Internet with the help of mobile devices.
Trying to satisfy both sides, you could compromise and provide a mobile-friendly version for your website or blog. This way, the readers, when accessing it with a smartphone or a tablet, will see a version with different formatting, making it easier for them to follow the idea of the post. We'll talk more about the formatting a bit later because it's another important part of content creation.
Value
Actually, this one may be worth taking the first place. Despite the fact that search engines have a difficulty telling the difference, high-value content is the defining aspect for users when they are choosing to stay on a website or leave it. Aspire to create unique content for your website, and meet your readers' needs with it - solve their problems, give answers to the questions, entertain or educate them.
Visual Aids
Providing valuable content is not such a complex task - it's not a problem to write 2000 words when you've got something to say. What can be trickier is creating a compelling blog post, capable of catching people's eye and making them keep reading up the very end. In fact, 90% of information that comes to the brain is actually visual, and adding such media content like images, videos, infographics highly increases the chances for the content to be considered helpful and memorable.
Surely, there is no point in adding any kind of media to the blog post just for the sake of having it there. All of them should support the idea you are trying to convey, make the facts more visual and comprehensive.
Correct Grammar and Spelling
Nothing to add here. There is no evidence that Google finds grammatically correct content more valuable, but you are not writing for it in the first place. Your audience will be less than pleased to read an incoherent stream of information, going through improper grammar and spelling. This will eventually lead to the interest and visitors number fall.
So, the tip for this content creation stage would be to verify the facts you are giving, organize the ideas in a well-structured way and check the text once or twice, engaging an editor, who can have a fresh look through the post.
Formatting
You have written a killer blog post, created supporting graphs and double-checked the text to avoid mistakes. If you've succeeded in uncovering the topic, it's going to be rather long, like we said before. Therefore, logical formatting will be extremely helpful and necessary part of your work with web page content.
To add more structure and make a more interesting blog post, try the following formatting tips:
Divide the text into short paragraphs;
Use bold font and add italics to stress the necessary information;
Add numbered and bulleted lists where appropriate;
Give headers and subheaders to every new idea;
Make a mobile version of the site more user-friendly.
These will make your post easier to read, process and will facilitate the breaking down of the main thoughts of the text.
Readability
This is another factor which affects the likelihood that readers will finish your blog post. Over time you will certainly develop (or may already have developed) the best style of writing for your online content.
However, if you are only starting your way as a content writer, you should spend a bit more time thinking about the way to address your audience in a comprehensive and easy way, to give them what they want and expect.
Level of Expertize
It may not be crucial for all the fields and content types, but as a rule, high-quality content is created by professionals. This will add more content quality, authority to the website and make the content trustworthy in the eyes of readers.
Yet, the balance should be kept here, if you aim at writing engaging content, keep readability in mind and don't overload the texts with terms and concepts hard for understanding.
Social Media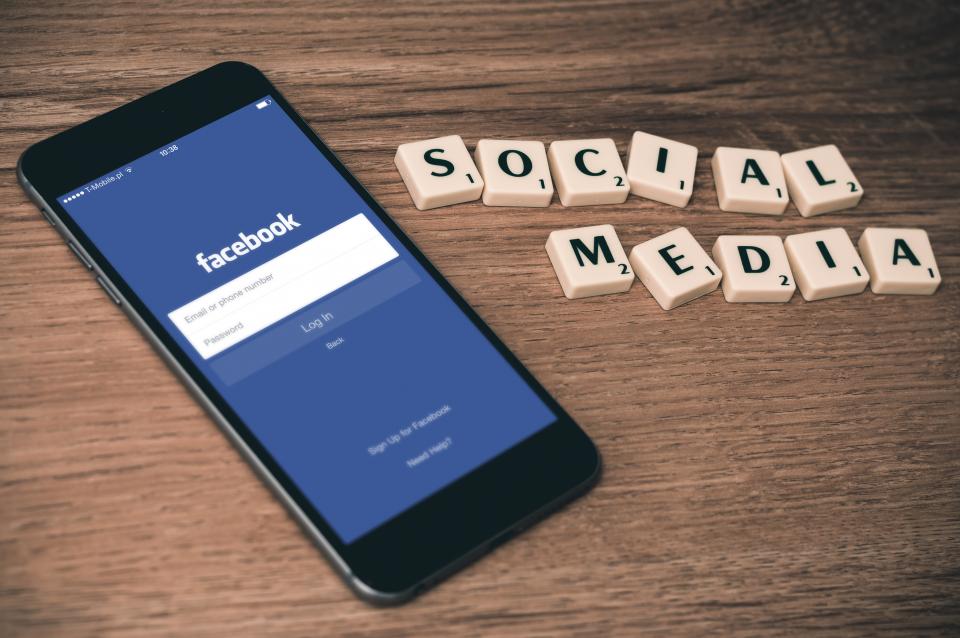 When you plan a quality content marketing campaign in 2017, it's impossible to forget the influence of social network to a website's popularity. It is, indeed, a feature that proves that you produce quality articles for the readers, as the more persuasive content you have, the more shares it gets on Facebook or Twitter.
Internal and External Linking
This one has more to do with Google than with the users, but linking gives strong signs of quality content.
Proper internal linking (links that go from one page of your website to another) helps build authority for your website as a whole, and external linking (links that lead from other sites to yours) signals that you have good blog posts, which are worth someone's attention.
Comments
Just like social media and linking, comments do not exactly touch the content itself and the question of how to write a great blog post. However, they demonstrate the value and importance of your website, convince the readers that the site provides good web content and add to the level of quality and authority.
That's why make sure to have a "Comments" section on your webpages, and use this opportunity to interact with the readers, better understand their needs and improve for them. It goes without saying that your website or blog is not the place for spammy comments full of links to poor-quality pages.
How to create good content for a website and make it convert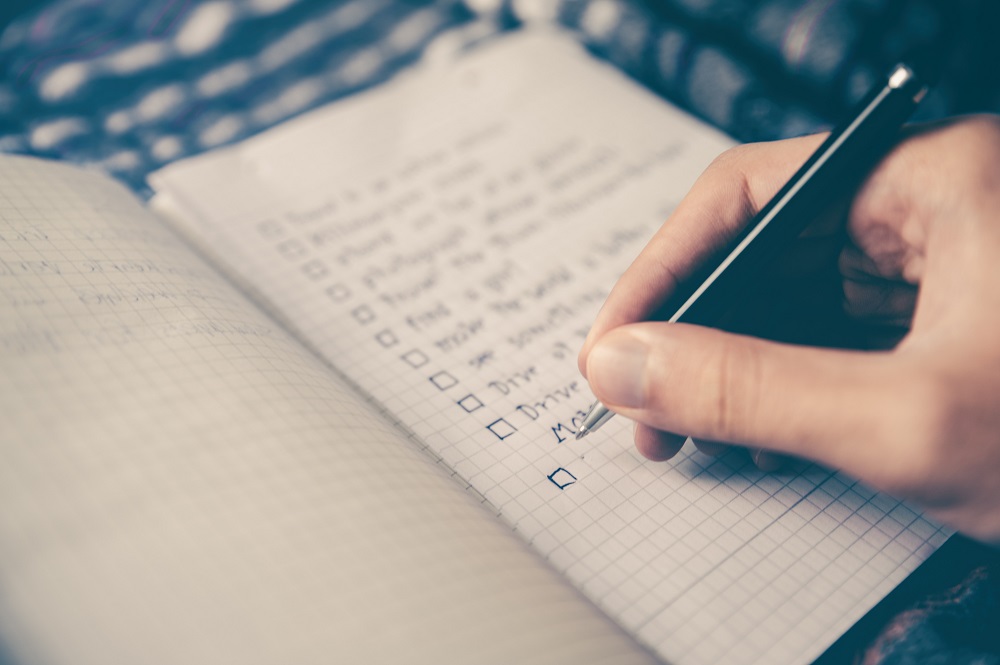 Now when you've found out essential content writing tips, let's try to understand, why sometimes even high-quality content doesn't bring the expected number of new users to your site, or new customers to your business. In this article, we'll mention just a few tricks that may help you improve conversion rates.
Headline. As this is the first thing your readers see, it's particularly important not to make it the last one. Show them that they will not regret the time spent on reading your post. Some of the things you may want to keep in mind when composing a headline:

Headlines with a question mark at the end usually perform better. It might be because in most cases people search answers to their questions on the Internet. Thus, they are more likely to open an article which can give one.
The highest click-through rate falls to eight-word headlines.
Headlines with words like 'you', 'free', 'new' demonstrates better conversion results as well;

Intro. Okay, readers have fallen for your catchy headline, they open the article... and? A page full of text blur in their eyes, they can hardly follow the idea and leave the page as quickly as possible. Even if you've written an interesting post and formatted it according to the best practices, the chance that readers will leave is still quite high. You've already intrigued them with the heading, now it's a good time to make them stay by explaining what is the use of your post for them, and how they can benefit reading it. A three-to-four-sentence intro will do the task. Shortly describe the main idea of the article and give clear reasons for the visitors to stay.
Convincing CTA. Call-to-Action (CTA) is going to be the most defining part of your content conversion. While creating actionable content, finish it with a CTA, and try to make it:

Clear and exact. As you want your readers to do something, try using verbs ("buy", "try'', "read" are good examples here).
Short but exhaustive. No need to write a full list of profits, wrap them up in one concise phrase.
Demonstrating exclusiveness. Your readers want to feel unique, give them this feeling by adding words like "custom", "exclusive", "special".
Driving to act urgently. If you don't make the readers take an action now, you may not get such chance tomorrow. Add "now" or "today" to convince them.
Showing benefits for the reader. If you provide something for free or offer a discount, point to that with the use of "free", "save".
Of course, you can't implement all of these tips at once, so run a couple of tests and work out the best combination.
Conclusion
In this article, we've tried to give you an outline of how to develop content, make it valuable for your readers and increase its conversion for your benefit. Which of the recommendations did you find particularly useful? Which ones have you already tried in your content creation practice? Let us know by writing a comment below.