Created on
January 6, 2021
| Updated on
April 15, 2022
How to Improve Your Local SEO with Guest Posting
SEO Articles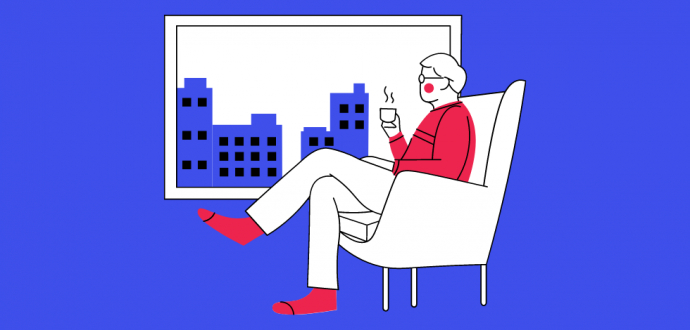 Can local SEO help you sell your services? Well, the answer is yes. That's why it's high time you made a checklist to succeed in the local race.
The first point in it will be the statistics. And they are really promising. Did you know that 46% of all Google queries are for a local business or service? Or that 28% of local searches end up buying something?
As a result, the next local SEO checklist point for your company is fine-tuning your site. And that's what our article is about.
Buckle up to learn how guest posting helps companies achieve better local SEO results. Moreover, we'll share some further tips on how to optimize your site.
Contents
What is local SEO?
Local search engine optimization refers to fine-tuning your website to meet local customers' needs. That said, unlike general search, the local one is much more specific.
Local SEO aims to ensure your services appear on the SERP when customers search for something locally.
Why is it vital?
Do you remember we've talked about your checklist? Well, here are some more jaw-dropping statistics.
That brings us to one important conclusion. To grow your company's income, you must pay attention to local SEO.
The key local SEO outtakes for your services
Modern-day companies have to understand local SEO power. Search algorithms get smarter, and buyers are more demanding. This way, you need to ensure that Google matches your services with the user's local query.
Google follows the indestructible logic. It won't show the firm from Austin if the buyer from Buffalo searches for a contractor to renovate the house.
Google's return will stand on three pillars:
Relevance. It shows how fitting your business is to the search query,
Proximity. It shows how close your business is,
Popularity. It shows how well-known and trusted your business is.
Accordingly, you have to pay attention to these points when optimizing your site for local search.
Improve your local SEO with guest posting
We've mentioned the guest posting perks so many times! So, guest blogging lends a hand with optimizing your site for local search. Let's see how.
Guest posting can positively impact your site's popularity. And it's one of the local ranking factors Google has.
Experts prove that the backlinks you get by placing posts on local sites improve your local SEO. Google gets signals that your site is relevant to the user's query. That's because numerous local sites refer to your site. So, you show you belong to the chosen area.
Moreover, guest posting helps to grow your trustworthiness. Pick local sites that are locally reputable. Ensure that they are from the same or similar niche as your business is. Share your expertise by offering helpful and informative posts to these sites' audiences. It's one of the most effective and affordable ways to improve your site's local SEO.
Ok, that's all theory. But how do you perform this practically?
You can refer to the manual search to find blogs, agencies, or sites to advance your local SEO. Use search operators to find the appropriate sources. Unlike general search, there's one addition to the way you're finding the sites. Don't forget to add the state/city you are aiming at.
For instance, let's assume you own a construction & repair company in Buffalo, New York. You'd like to strengthen your local presence. How should you search for fitting sites?
Start from the following operator, "Buffalo + construction/repair + write for us." After you'll get a variety of results. (Sometimes it's possible to find results for only the "location + write for us" operator).
Also, you don't see enough return, broaden the search. Add the nearby cities. Moreover, try changing the "write for us" parameter. Use phrases like:
submit a guest post,
submit an article,
as its synonyms. You can also mention the specific service you offer or search for the blog from the related niche.
Start choosing the sites that fit your needs. Don't forget to form a list with which you'll work. Use an outreach template we've shared in one of our articles. It'll help you to make the selection process easier and more effective.
Then write to the site owners and pitch your article. That's the way many business owners make to raise their local brand awareness.
Yet, there's a faster option. Moreover, it'll be more suitable if you are increasing local SEO for small business. This variant is a guest posting service.
It has enough filters to sort the publishers by a variety of parameters. Additionally, you may be sure of the end results. That means the site(s) you choose will 100% publish your article. Respectively, all your effort won't go in vain.
How do you use a guest posting service?
You need to register or log in.
At the "Search for publishers" menu, set the filters and press the "Search" button.
Pick the sites you like. Press "Buy Post" to place your order.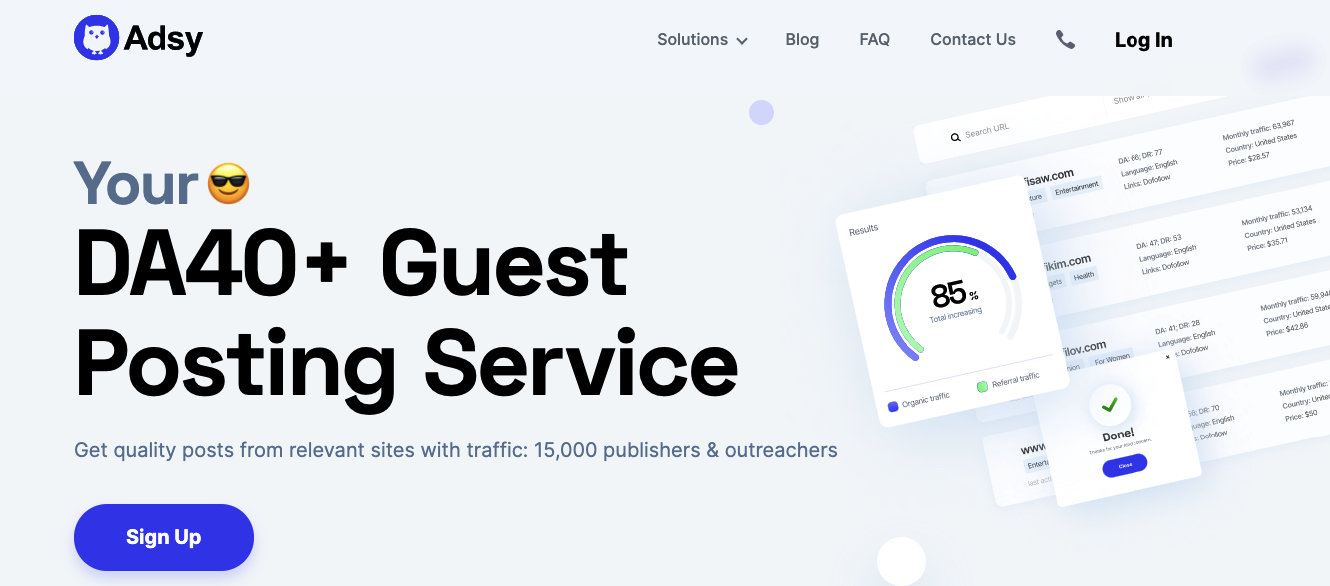 This way, you guaranteedly get a publication on the site(s) you wish. For instance, to promote your business and improve its local SEO for Buffalo, select these sites.
Place articles to promote your services or share expertise. Don't forget to include links to your site.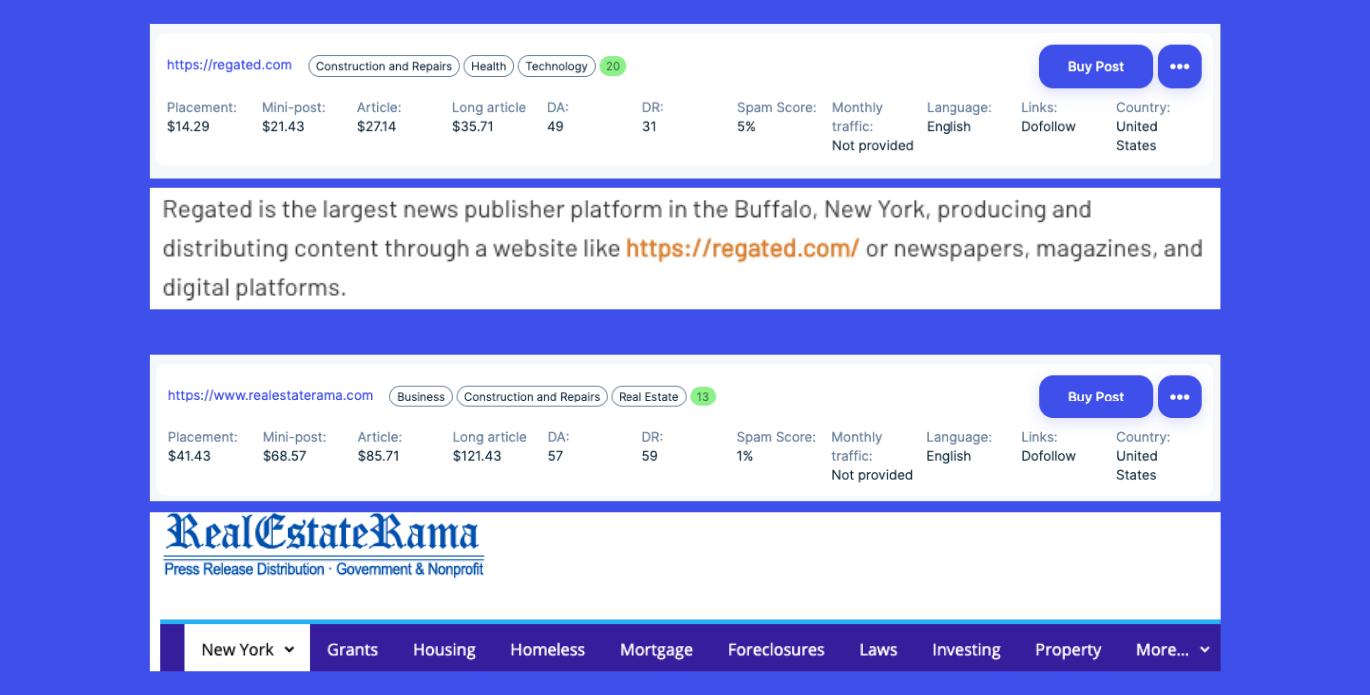 Guest posting will improve your overall website quality, for sure. Yet, by picking state or city-specific sites, you'll grow your ranking for the local search.
No matter how effective guest posting is. There are always more elements of successful local optimization.
Further advice on local optimization
Here is another point to your local SEO checklist. It'll serve as a satellite for your guest posting strategy.
Except for preparing guest articles, don't forget to grow your own blog. You have options here:
You can create content on your own,
You can order content from marketing agencies.
In both ways, you should sharpen keywords for local SEO. Accordingly, pick the target region when using Google Keyword Planner.
That ensures customers see your article when doing an area-specific search.
Another tip that refers to the blog is making locally-oriented content. In such a way, compel texts that nurture your community's needs. Let's stick to the same example we've used before. As a reminder, it was about a construction & repair company from Buffalo.
Your blog can contain the following articles:
Top 10 repair stores/sites in Buffalo.
How to order construction services in Buffalo.
The point is to provide some value or helpful information for locals.
Other options are Google My Business and The Google Guarantee. In the first case, you can connect with your buyers via Google Search and Maps. In the second case, you should be a Local Ads user to be eligible for a guaranteed sign.
Conclusion
There are 1.6 billion searches that include local intent users make daily. Mental, isn't it?
This data proves you should improve local SEO for your business. It's a worthy strategy to get your services seen. Remember, users who make a local query are more likely to make a purchase.
To succeed in this uneasy task, we recommend you employing guest posting. With its help, you can acquire backlinks from local sites. That will strengthen your area-specific SERP positions.
Besides, more people will learn about your services. Also, you'll show that you offer these services locally - via your site or brick-and-mortar store.
Do you employ local SEO for your company? How effective was this strategy? Was it hard to implement? Tell us by leaving a comment down below!

More Like This