If you are interested in the subject of content marketing, chances are you're already a part of some project and working on improving your skills. In this case, the knowledge of how to complete a marketing content audit can become invaluable for you.
Why do you need content marketing audit?
The first thing to say about the content audit is that it's not one of those easy and enjoyable tasks. However, it's crucially important if you plan to perform a highly-successful content marketing or think of changing your content marketing strategy.
Digital content marketing audit helps to uncover the existing and potential problems with your content, optimize it, improve its overall performance among readers.
Specific content audit goals
As you may already know, your goals should always be as specific and explicit as possible. That's why take a moment and think of one or two objectives you want to pursue before you move any further.
Some of your goals may look like that:
Get a clearer understanding of what content to write in the future
See why your competitors accomplish better results and how to excel them
Get ideas for a paid content marketing campaign
Identify trends when it comes to your content's effectiveness
These are just a few ideas, and you can use them or ignore entirely and create some others instead. Simply remember to be precise when forming the aims for each new content marketing audit for campaign promoting your website. You'll then be able to come back afterward to make sure you've reached them.
Content marketing audit step-by-step
When your goals are set, it's time to move on to real actions. We've created a quick content marketing audit checklist for you to keep it around and guide your actions.
Catalog your content
At this step, you would want to gather all your content and create its inventory. Classify all pieces of content that can be found on your website/blog. These may include:
Text content (articles, comments, reviews)
Visual content (images, infographics, presentations, videos)
Audio
Ebooks
After that, create a spreadsheet to structure the content of your website. You can do it manually or use a tool (like Screaming Frog, for example) to automate this process. However, note that such programs structure the information of all kinds and can't be optimized for a particular audit and its goals.
The spreadsheet is going to have a number of columns with all types of data you may need for the content marketing content audit:
Content title
Page URL
Issue date
Number of visits
Number of social shares
Conversion rate
Bounce rate
These are some essential columns to start with. You are free to add more depending on your needs for any new audit.
This is how your spreadsheet may look like:
Analyze the content
After you've created a catalog of your content, it's time to do some content evaluating. Analyze every piece of content represented under your brand's name. You can take several approaches here and measure the content from different points.
We mentioned a list of quality content properties in our article How to Create Quality and High-Converting Content. You can read it to get a clear understanding of what to pay attention to when both creating and assessing your content.
In short, your quality metrics will most definitely include the following characteristics:
Length
Content uniqueness
Freshness and relevance
Value for you and your readers
In addition, you may want to examine the style and tone you are using to communicate with the audience. Always make sure your tone is friendly and sympathetic (you can reach this effect with the help of short sentences, clear speech, a conversational language where appropriate).
Furthermore, it's important to be consistent when using any particular style or tone. Scan your content to notice any deviation from one piece to another and make notes in your spreadsheet about the changes that must be made.
Another aspect worth revising during content analysis of your website is keywords. Of course, their revision doesn't have to be as profound as if you were doing an SEO content analysis, but it will help you check website content originality and make it attractive to the readers.
You may already know some keywords your website is optimized for, or you can use Google Webmaster Tools to get them.
After that, you'll need to identify the best keywords for your content marketing strategy choosing those with relatively high search volume and low competition rate. Google Adwords can help you with it, simply insert your keyword list to see the results. Find the keywords that, once again, have optimal search volume and low competition, and create a new list with them.
These are going to be the words you'll need to add to your existing pages and use when creating new ones. You can even add them to your spreadsheet if you already see some pages which are relevant to the keywords. Later you can improve these pages by including the keywords in them.
Speaking of SEO content audit, make sure that all the most important SEO elements are present on your pages: title, metadata, tags for the images. It may seem irrelevant to you and useless for your readers but it helps to create more indexable content that performs better in search results.
Measure your content's performance
Now we'll need to have a look at the results your content is demonstrating at the moment. Assess the performance of each piece of content, its leads generation, and conversion rate, analyze social networks shares and comments. This way you'll see how your audience reacts to and values the content you have produced. You are creating it for them after all, so their opinion matters a lot.
Evaluate your existing content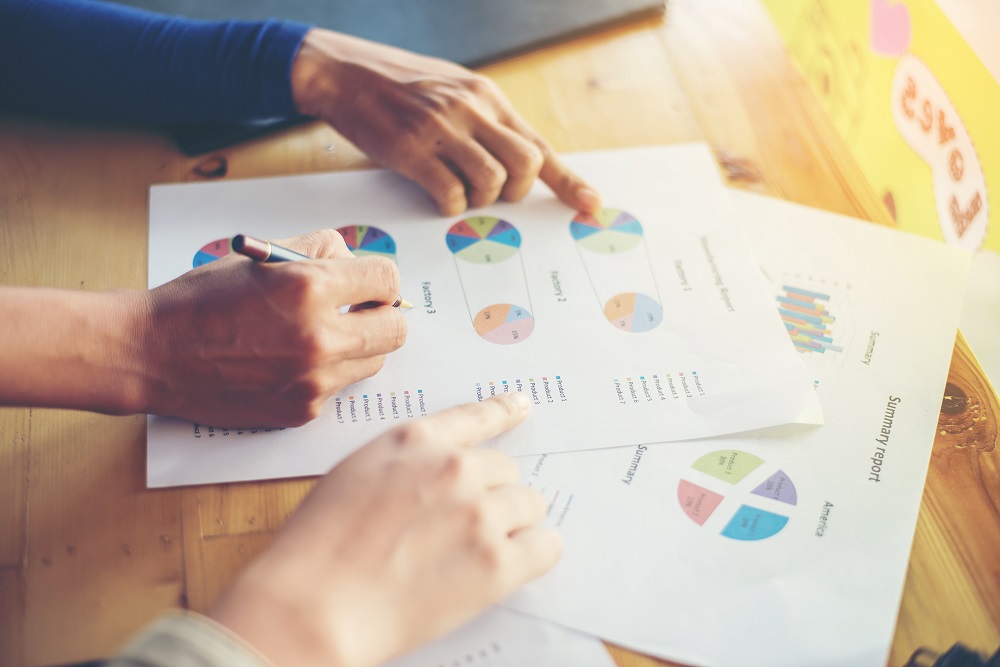 It's time to summarize the data we've gathered so far and make a preliminary evaluation of the content. At this point you should:
Analyze each article or blog post based on the information you have about them.
Rate these blog posts for their helpfulness, level of audience engagement, relevance. Mark each piece of content on a grade you like (it can be a A-D or a 1-10 grade) to see the best and the worst performing content.
Examine the general trends - which type of content performs better and why (if it shows bad results, maybe it wasn't valuable for the audience or you posted it at a wrong time).
Decide on what to do with each content piece: which one to keep, improve or update, where to fix technical issues, whether to delete or rewrite duplicate content
At this step, you already have a vision of your content's future, but it's still not the all-embracing picture of the content marketing audit. There are a few more things to do.
Study your competitors
It's wise to assess your website's content, and it's equally important to see how your competitors reach their content marketing goals. Of course, you won't be able to get access to all the information they possess, but even the examination of general trends can come in handy.
What to look at when you check website content of your competitors:
Popular posts
The most commented posts
Posts with the highest social shares rates
Having looked at these you may get some ideas for your own content marketing strategy improvement or understand how to solve content marketing problems if you have any.
Make a plan for improvement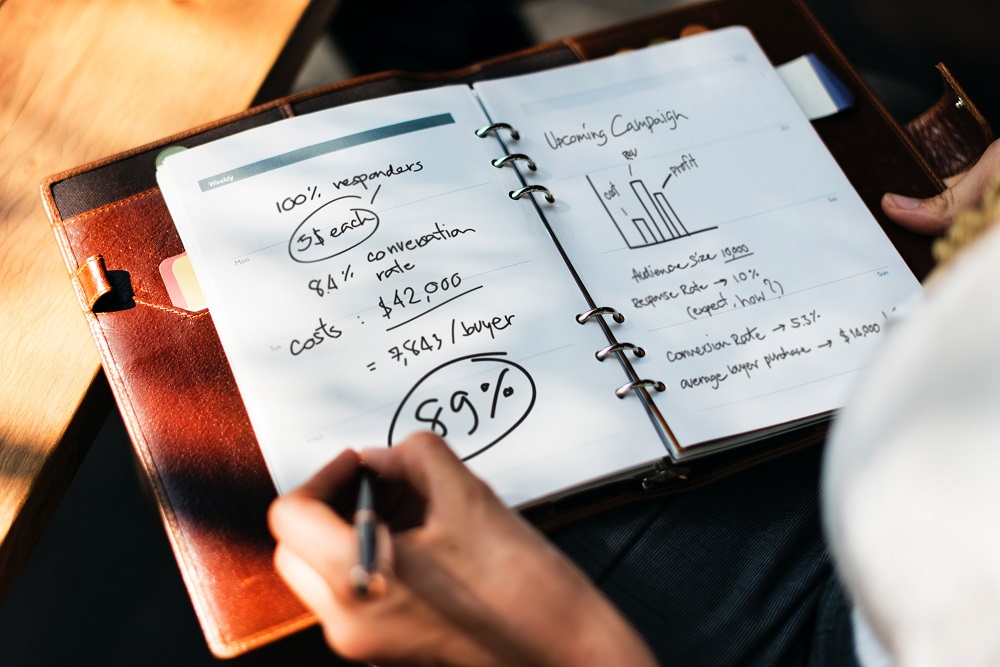 Now, when you've got all the required data, you can start thinking about implementing this knowledge and upgrading your content strategy. Yes, simply creating a huge spreadsheet is not enough, don't forget what it's made for - helping you make your content better for the users. You can do it only by making real changes to all the problematic points on your list.
Identify the gaps you have in your content. Come back to the spreadsheet you've created to see what information is lacking on your site. From there you can either create new posts that would fill in these gaps or find ways to expand the existing content. In any case, make notes in your content creation calendar to make further adjustments.
Determine new content types you would want to include. It can be some evergreen content that gives answers to the questions your target audience always asks or content dedicated to special occasions like Christmas or summer holidays.
Make use of competitors' analysis you have done to add some high-quality content that would help you excel them.
Think of ways to reuse the best performing content. If you have some especially nice features on your website, benefit from them once again by including in your email marketing campaign or by creating a presentation or an ebook.
Brainstorm with your team to define new ways to use the promotional channels you have.
Create a plan of tracking the results of the changes that were made. This will keep you informed about all the things that work and you can make use of them in the future. Similarly, you can identify failures rather early and take a new course of actions. However, remember that not all the outcomes can be visible at once and it may take some time to notice positive changes.
When you are done with the audit, come back to your initial goal to check whether you met it or not.
Do you see a new course your content has to embark?
Do you understand what stops you from achieving better results with your content?
Do you have a roadmap to make the necessary changes?
Don't abandon your content marketing audit once you've got answers you needed. Instead, use it as a starting point to track your future success. It will give your performance analysis a more structural and system approach.
Have you ever performed content marketing audit? What results did you manage to achieve? Share with us in the comments!
P.S. We decided to create a short visual guide for you to use when you perform a content marketing audit and plan for your website, have a look!