Created on
December 14, 2022
| Updated on
September 13, 2023
Is Guest Posting Still Worth It in 2023?
Guest Posting Tips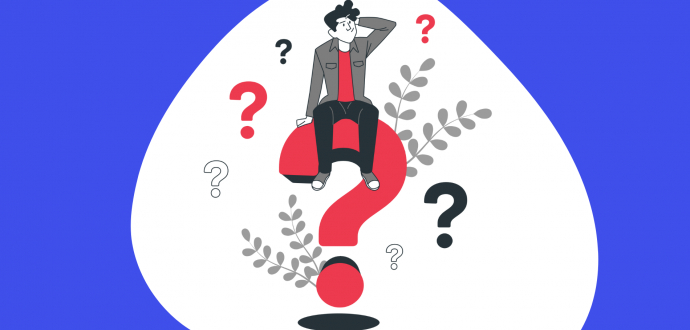 SEO specialists never stop looking for the best link building tactics. And that's what we can easily explain. The first ranking page on any given keyword has 380% more backlinks than other positions two to ten.
So, the initial search for links to rank higher on SERP is vital for SEO professionals. Yet, we know some techniques become obsolete and can even harm your rank. Algorithms like Penguin can easily detect any manipulation, so there is no option to use shade strategies.
That clearly means we need to stick to white hat link building techniques. And guest posting is exactly one of them.
Contents
What is guest posting?
The whole process of guest posting is not so hard to explain. Simply put,
Guest posting is the publishing of one's content with links in it on third-party sites.
This way, site owners receive backlinks to their sites. Yet, it's only one of the three main benefits you can get. On top of that, you can direct more visitors to your site and show your expertise.
In fact, 60% of companies write one to five guest posts per month. Yet, some creators can even compose over 100 guest posts per month.
And many of them claim that guest posting is still a worthy technique. And while this statement is true, you need to take some things into account.
Consider guest posting site characteristics
Perhaps the qualities of the chosen sites are the main thing you need to take into account. Sometimes, it won't matter how many links you've built. If you work with poor-class sites, you won't get any results.
It's better to have a balanced backlink profile. That means you need to have links from various sources. Many beginner SEO specialists will think they need to have links only with 80+ DA and DR. That is not always the case. Sometimes relevant donors with DA30-50 can be powerful too.
The point is to pick everything cleverly. Of course, normally we would also recommend working with DA50+ sites. They should be the core of your profile.
So, you need to check guest posting site metrics before cooperating with it. The best way to do everything quickly is by partnering with the guest posting service.
Thanks to it you can set the preferred metrics and easily access various sources that are ready to place your content.
Work with relevant sites
79% of editors point out that guest content is too promotional. To make your guest posts feel more natural, choose sites relevant to your industry or niche. That will benefit you in various ways.
Backlinks help search engines learn more about your site and evaluate it. If you have links coming from related sources, Google will see you provide expertise in a certain area. Such links will be more valuable than those coming from off-topic donors.
Also, relevant sites will bring more targeted referral traffic to your site. That will allow you to get users who are genuinely interested in your content.
Additionally, that will allow you to convert those traffic into regular visitors or even buying customers.
Once again, guest blogging service makes it much easier to find sites from the relevant industry. Simply add the "Category" filter to the metrics you've chosen before.
Dofollow and nofollow links
Some professionals think that they need to build only dofollow links. Which, generally, is the right thing to assume.
Nofollow links, in turn, do not affect your positions on SERP as Google does not consider them a ranking factor. Yet, there are still doubts and contradictions in terms of the nofollow links providing any value.
For instance, Ahrefs made research and that's what Tim Soulo has to say:
"This could be an indication that Google values some nofollowed links from strong pages more than followed links from weak pages. #whoknows"
But that's a suggestion, and usually, we would recommend having most of your backlinks with the dofollow attribute.
Guest blog platforms ensure you get what you are coming for. Add the dofollow metric to the previously set parameters.
So, is guest posting still worth it?
Though there could be contradictory opinions, we are highly confident that guest blogging is still a thing.
Google did a lot of updates to fight unnatural and speculative link building. Guest posting gives you an opportunity to get links safely without getting yourself in trouble.
Though secure link building is one of the main guest blogging goals, you can get more perks out of it. You can grow brand awareness, get referral traffic, show your expertise, cut the sale cycle, and so on. By the way, you learn more about the benefits for startups and some unobvious benefits of guest posting, as we wrote about them.
Conclusion
As you can see, guest posting is still doing its job. It helps SEO specialist to fulfill the main request for the positions' growth - getting qualitative backlinks.
Also, with special services, site owners can receive links from sites they specifically want. For instance, 65% of marketing experts believe domain authority is the most vital metric for backlink quality. And all you have to do is set this metric, to access hundreds of sites ready to accept your guest posts.
Moreover, when you build links via guest posting, your backlinks have the correct anchor and are surrounded with content that makes them more weighty.
Yes, this is a long-term tactic that requires dedication. Yet, thanks to it you can achieve great results without having many risks in the position drop if Google's algorithm changes.
So, work with proven guest blogging platforms to get the most out of guest posting.

More Like This