Created on
September 9, 2020
| Updated on
September 20, 2023
How to Promote Your Blog with 8 Working Methods
Blogging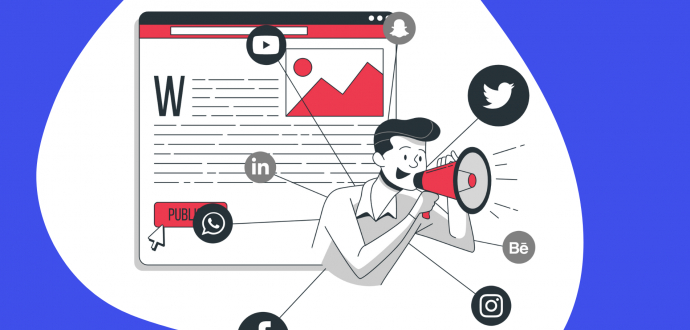 Do you know how to promote your blog? Because the number of available tactics might be overwhelming. Some offer to promote your blog on Facebook, some say it won't work. So, what options do you have to choose?
Well, that's the question that many marketers ask. Yet we cannot argue with the numbers. Content Marketing Institute shares that 87% of content marketers use LinkedIn and Facebook. At the same time, email marketing can generate a 38x return on every 1$ spent, so marketers eagerly use this tactic.
But what will work better for your business? What does ensure that people hear about your blog?
Today we are breaking down only working and tested tactics. Our goal is to show what approaches to use to expose your blog. And quality here prevalences quantity. So, how do you promote your blog? Continue reading to drive more traffic to your site and grow your audience.
Contents
1. Create captivating and shareable content
An adjective that goes hand in hand with the word "content" nowadays is "more." This way, content should be more engaging, more helpful, more in-depth, more user-friendly… And there's a lot "more" to it.
So, don't take this point for granted.
Averagely, copywriters produce articles that are around 1,000 words. And those that are around 1,447 words tend to rank better on Google. Yet you need to make a step further. Your aim is to make as many people as possible share your content.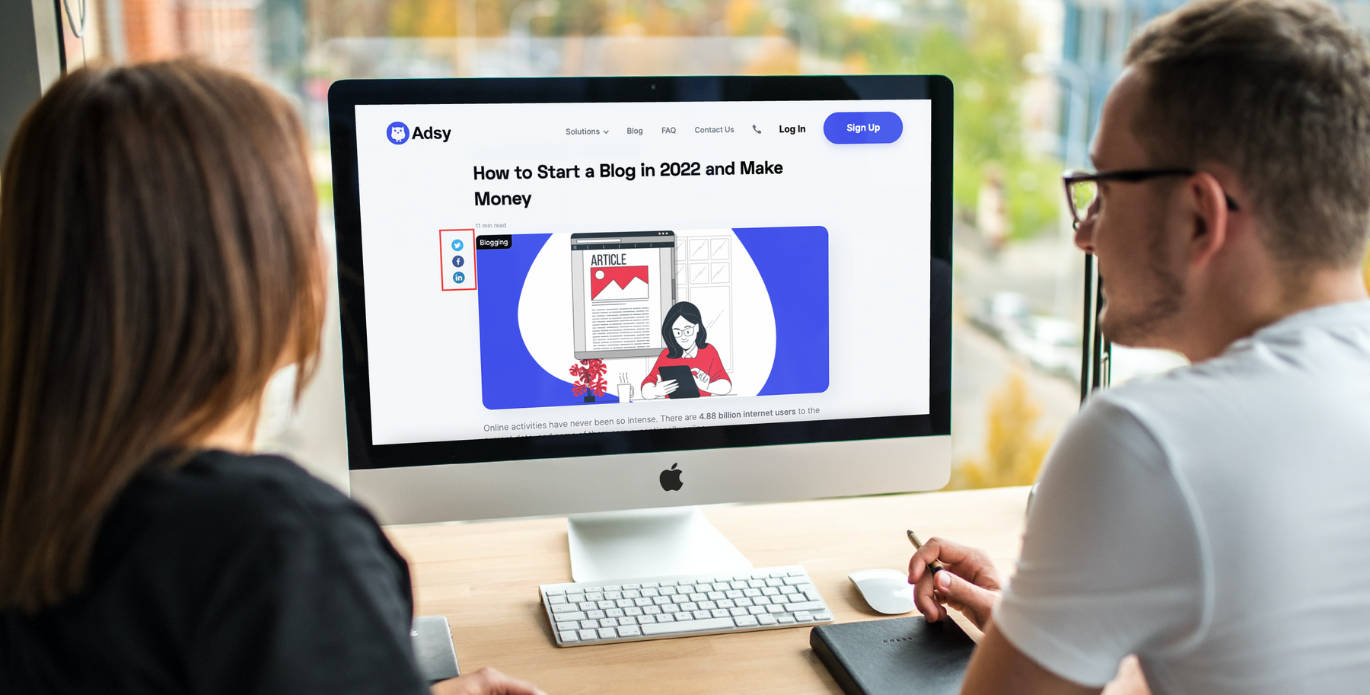 But how do you make people want to share your content? Firstly, blogs themselves are among the most shared content types. Still, some articles get 15 shares, some 234, and some reach no shares at all.
If you want to promote a blog you may use the next techniques:
Long reads (~3,000 articles) get more shares,
Content with images, infographics, and videos get more shares,
Articles with your own research are more likely to be shared.
Many marketing studies will affirm these points. But is it the only success formula? We won't lie to you - no, it's not.
Of course, this puts your article much closer to being shared. Thus, your blog post must be really captivating. How do you reach this goal?
Well, in one of his articles, Neil Patel has also confirmed that people are more eager to share long reads. The point was, that people value your efforts and time. That's why these articles get more shares and help to promote your blog.
Nevertheless, Tim Suolo (CMO at Ahrefs) told how another industry mogul had declined his request to share his article. Was something wrong with Tim's article? No, not at all. He spent three weeks writing it, it was an in-depth guide, and had images and infographics.
However, it missed the main thing that makes the article shareable. And it's a unique experience.
So, we'd like to point out that great and thought-out guides still get shares from fellow professionals and readers. Yet, if you want to get a share on social media by an industry expert, provide unique research based on your experience.
2. Employ paid ads
If you are thinking about how to use a blog to promote your business you are doing the right thing. Nonetheless, how do potential customers get to know about your blog?
That's when paid advertising comes into the spotlight. Sure thing, you may say that ads are annoying and some marketers even decrease their advertising budgets. Yet we advise you not to cross this strategy out of your marketing budget.
Of course, your current audience will read your blog and social media. But how do you acquire a new one? Use Facebook ads as a tactic for attracting a cold audience. Ahrefs successfully applies this approach to share articles with new customers.
The trick here is to engage the monthly budget instead of the one-time. Also, work with the ads' frequency. That ensures that one user won't see your articles too many times.
If you fine-tune the campaign the right way and choose the correct audience it will bear fruit.
Undoubtedly, clicks may be too pricey and the blog's title should be super catchy. If you still feel uncomfortable with the paid traffic try guest posting. It ensures 62% of budget savings through relevant audience interactions.
3. Repurpose your content
Let's continue with the other working ways to promote your blog. Another strategy you need to start using is content repurposing.
According to Curata, 29% of top marketing professionals repurpose content from their blogs. The point is, that you don't need to reinvent the wheel. If you already have great content, give it a second life. How can you do this?
The first thing that pops into our minds is Youtube. Plenty of marketers strive to create engaging and selling content for Youtube. And it's no wonder that this platform has a jaw-dropping two billion users.
Re-work your article into a video to gain more exposure. Ahrefs, Neil Patel, Backlinko, Semrush, and others actively use this approach.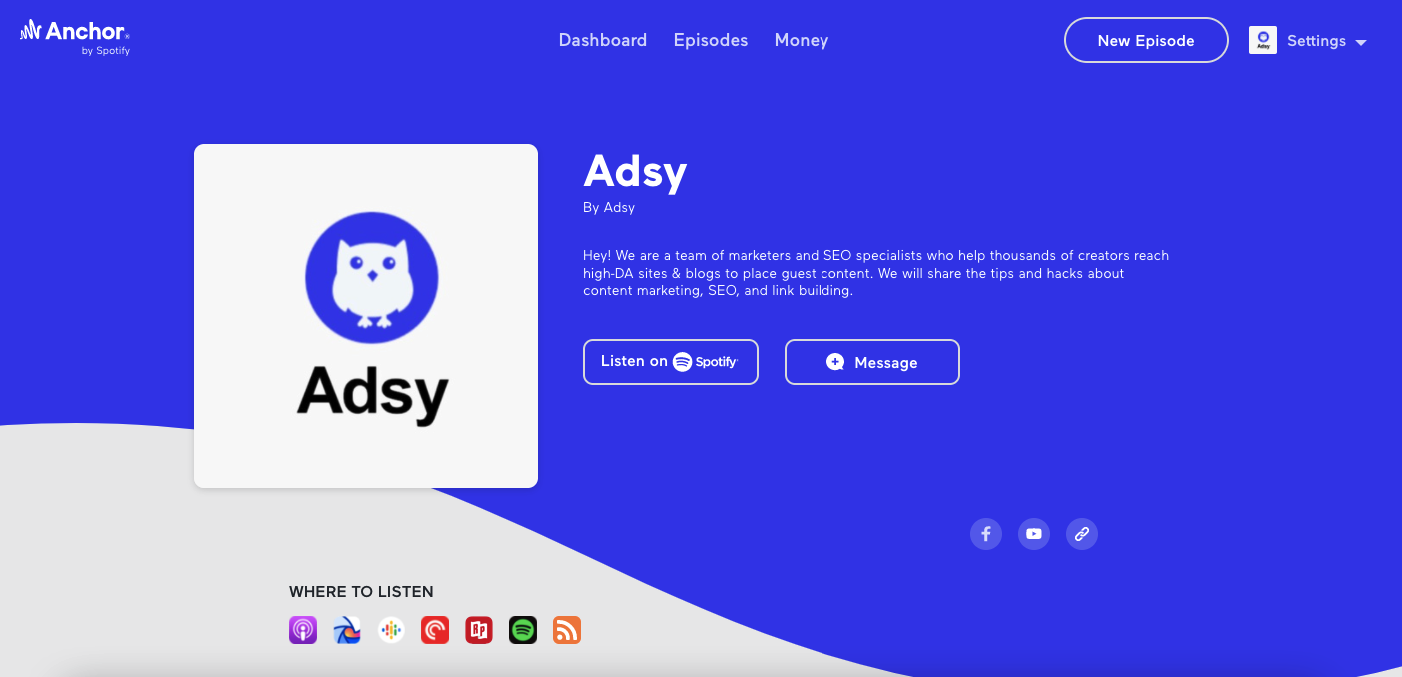 Also, you can reuse your article and turn it into a podcast. We, at Adsy, host our podcasts on the Spotify Podcast. This service has a wide audience. Yet it lets creators spread the sharing to Apple or Google Podcasts, etc. (If you are not ready to host a podcast, you can promote your site by placing podcast ads.)
Another tactic is repurposing your content for LinkedIn or Medium. Post the article on your corporate or personal account on Medium to get more reach. You can also post articles on LinkedIn but only from your personal page.
Bonus tactic. Turn your article into a presentation. No, we are not talking about the school or college stuff here. You can use SlideShare, a service by LinkedIn, to share your slides with the business audience.
4. Use social media
Now, it's time to talk about how to promote a blog via social media. If you ask us, we say that not all social platforms are equally effective. So, do not waste your time promoting your blog on all existing networks.
What we want to say is that some social networks are more suitable for B2C and some for B2B. Yet, you need to segment the platforms even within these business models.
For instance, Reddit is not always a go-for channel for promoting a B2B company. You need to be really careful when building a promotion strategy there. You need to maneuver not to get banned and choose the right threads.
At the same time, Twitter suits both B2B and B2C companies. That's because customers and professionals are actively using the network.
Facebook is much like Twitter. It's a great option to share your blog articles and engage users so they read them. Anyway, when it comes to Facebook be careful with the paid ads. Facebook ads may cost much. Thus, as we've mentioned before if you execute the campaign well, it may bring amazing results.
5. Participate in communities/groups
You may think: "Wait, communities forbid the promotion." And you will be right. Yet, you shouldn't drop this tactic. Let's see why.
That's a nice move if you are thinking about how to promote your blog for free.
The first channel we think of is Quora. It's a popular Q&A platform. You can give helpful answers in the area of your expertise. Or you can join communities and help there.
Moreover, there are lots of private and public groups on Facebook. You can find one from your niche and become a member.
And let's top this up with the dozens of professional forums/communities/groups. For instance, BlackHatWorld suits SEO specialists and WarriorForum fits marketers.
But what is the feature that unites them all? As the title suggests, actively participate in communities. Do not over-promote. Firstly, admins can exclude you from the group. Secondly, people seek professional advice there.
So, start with gaining authority within the community. Place links to your blog where they really belong. If your article answers the question and provides a detailed guide, share it!
6. Optimize your content for Google
This point may seem as a matter of course. Yet you may keep this in mind when you are building the blog. Let's see why.
We've mentioned a variety of places to promote your blog. This way, social media, email campaigns, ads, etc can give an influx of readers to your blog. But what should you do when the budget runs out? Or when all your followers have read the article?
That's when content optimization comes in handy. It ensures your article appears on Google's first result page. That, in turn, helps more people see your blog and guarantees continuous traffic.
How do you optimize your blog?
Think about what your customers want to know.
Write relevant, unique, and helpful articles.
Take care of on-page and off-page SEO.
Don't forget about the inbound linking.
Revise and update your older articles.
That's it. By minding the needs of your audience, adding the right keywords, and updating your articles you signal to Google that your blog is worth showing.
7. Reach out to the relevant audience
DemandMetric states that 59% of B2B marketers assume blogs as the most valuable channel to grow their audience. And we can't agree more. Yet is it that easy to attract new readers when you've only started your blog?
Most probably, the answer is no. Should you give up then? Of course, no! Instead, try reaching industry experts or leaders.
It's no accident we've written about the share-worthy content. If your article is in-depth and helpful, it'll be easier to pitch it.
Nevertheless, you have to keep in mind that it'd be super hard to pitch your content to the top industry experts. They receive hundreds of mentions daily. That makes them very picky. They won't share whatever article from the outreach letter on their social media.
How do you increase your chances of being shared by the industry leader?
Make a reference to the relevant person. Everybody likes to get credit for their work. If you mention an expert in your article try reaching out to him/her.
Pitch the articles if it provides a 100% novelty and is in the expert's field of interest.
In both cases, we recommend you sticking to one rule. Don't push too hard and ask to promote/share your article in the first place.
Start from what value your article gives. Share what insights it has and what research you've made. So, your primary aim is to make the expert read your article. And then if he/she likes it, you'll get a share.
In the best outcome, you may acquire a new reader who has a massive following. And, hopefully, it'll be not the last share from the expert's side!
If you want to decrease the outreach time you can use a guest posting service from Adsy. It will connect you to the thousands of authority publishers ready to spread a word about your blog.
8. Share via email
Are you still guessing where to promote your blog? Let's refer to one good old tactic - an email newsletter. Engaging in email marketing can palpably influence the users' awareness of your content.
If you've only started a blog - start building your audience. Place a CTA that encourages customers to subscribe to your blog. It's great when you are able to convert readers into your subscribers. Not only does it build loyalty but puts your customers forward the marketing funnel.
If you run a big blog that covers a variety of topics within your niche, don't forget to segment your audience. That ensures you deliver relevant content.
You may say that promotion via email works only for your existing audience. That's true. Nonetheless, you can employ some tactics to gain new subscribers. Use lead magnets or offer ebooks/guides/templates in return for the user's email. This way, you can acquire new clients and introduce them to your blog.
Conclusion
So, how do you promote your blog? In this article, we've shared eight working methods you can use. And it's only up to you what tactics to employ to increase traffic to your blog.
We advise you to pick promotional channels that fit your business model. After you do this, feel free to promote your blog via Pinterest, Reddit, Twitter, or the online mailing list. Also, don't forget to monitor the distribution channels' effectiveness. That will help you establish the most efficient promotion strategy.
This way, the best places to promote your blog are very individual. We hope that this article could be the starting point for you.
Share what methods you are using the most. Why do you prefer them over other ones? Let's discuss and share experiences in the comments section.

More Like This