Created on
February 23, 2022
| Updated on
September 20, 2023
How to Increase Blog Organic Traffic with 5 Tactics
SEO Articles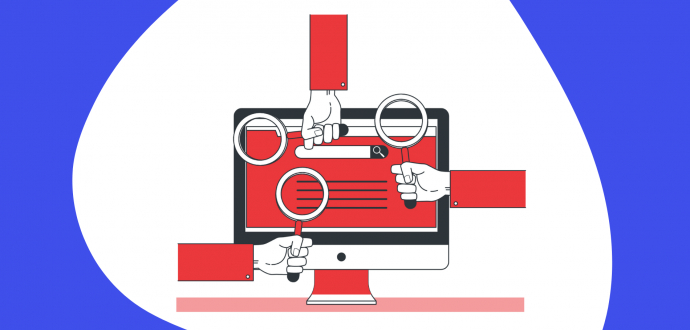 Have you thought about how to increase blog traffic?
But, perhaps, this question is unnecessary. If you run a blog, one of your goals is definitely to grow traffic to it.
In fact, 71% of bloggers claim that SEO is an essential traffic source.
Traffic growth is possible thanks to different factors. If you don't rank high enough on SERP - your main goal might be to increase your positions. Do you rank well but don't have enough visitors? Then fix your titles.
Anyway, there are various approaches you can use to drive traffic to your blog.
In this article, we will share five top strategies you can use to grow your blog's traffic.
Contents
1. Re-think keywords
85% of bloggers perform keyword research.
And that's logical. Keywords are the way how to get traffic to your blog. Unfortunately, sometimes even a strong strategy can have some shortages.
That doesn't necessarily mean that you've done something wrong. It only means that new keywords emerge regularly. Users might have new search intent, your products may change. All that leads to the need to re-think your keywords' choice.
To give a second wind to your article, target long-tail keywords. Industry professionals like Neil Patel and Ahrefs advise taking into account the search volume and competition. Yet, there is one great hint from Neil.
He suggests always keeping in mind content. And that's when long-tail keywords do their best part.
Let's agree that the keyword "low-carb diet" can be much more effective than the generic "diet."
People searching for a specific type of diet are more likely to have a real interest in reading more about it or buying this diet program.
Where can you find fitting keywords to update your articles?
You can use tools like Google Keywords Planners, Ahrefs, etc.
Once again, remember that context is really important.
Google knows lots about users and often even guesses what they need. So, you need to understand your users and their search intent.
So, take time to create lengthy and quality content with minimal or low-competition long-tail keywords.
What benefits can long-tail keywords offer you?
As we've mentioned before, they can help to guess a user's search intent. For example, a "low-carb diet plan" clearly shows what a person searches for.
This type of keyword can give you a better idea of how you can structure your content. That ensures you can create fitting content that can solve users' problems.
And last but not least, long-tail keywords can meet specific users' needs.
Once again, use special tools to find the right keywords. Moreover, benefit from Google autocomplete. You can simply type your target keyword and get suggestions from Google.
This way, you can understand the user's intention and also make your keywords' choice more specific.
2. Revise non-performing content
Another way to get more content to your website is to work with your non-performing content.
While non-performing content not only brings no traffic to your blog, it also can harm your rankings. That's because search engines have limited crawlers' budgets. Accordingly, that may lower crawling activity, and good pages can stay uncrawled.
Scarily, more than 90% of content receives no traffic from Google. And we don't want to let this happen to your blog.
So, how can you identify lousy content?
You can use good old Google Analytics for this goal. We hardly recommend you create an account and connect it with your site if you don't use it.
To check how your content is doing, use the "Behavior" tab in the menu on your left. Choose "Organic" as your target channel.
Go to Behavior - Site content - Landing pages to get some detailed information. That will showcase information about your blog pages.
Thanks to this, you can see the number of sessions, users, bounce rate, time on page, and other metrics.
Check the data you received. If you find blog posts with high bounce rates, low traffic, and time on page, that's the right sign of developing them.
How can you fix your low-performing content?
For example, how can you decrease the bounce rate?
Ensure your texts are readable. Pick a clear font type, don't use too bright colors, and divide your texts with headlines, numbered lists, etc.
Also, use pictures to make your content less boring. Yet, ensure they load fast, while 53% of users stop browsing a page if the images won't load.
Generally, work on your blog load speed. That is the element essential not only for people but also for search engines.
Or, how can you increase time on page?
Once again, you can do it by inserting images, videos, or infographics into your articles.
Long-form content is still the key. But it should be really helpful and provide users with answers. Also, don't go overboard with the word count. 2,500-word posts might be enough to keep readers long enough on the page.
Of course, understanding and knowing your audience will help you create worthy content. So, have a clear understanding of what problems your content can solve and the goals it can achieve.
Besides, always stick to the best on-page SEO practices that will satisfy both users' and search engines' needs.
3. Get more backlinks
Ahrefs states the more backlinks a page has, the more organic traffic it receives from Google.
To get more views on the blog, it should be visible to a huge amount of people. And exactly, backlinks can enable this visibility by taking your blog higher on SERP.
And ranking in the top search result position is truly vital in terms of getting more traffic. SEJ reports that over 25% of users click on the first organic result.
So, how can you build more qualitative backlinks to boost your rankings?
There are nine effective link building strategies you can use in 2022:
Guest posting.
Broken link building.
"Skyscraper" content creation.
HARO.
Listicle link building.
Resource page link building.
Testimonials.
Roundup posts link building.
Unlinked brand mentions.
The choice is yours. Yet, we personally recommend you pick guest posting as your main link building tactic.
Nowadays, it's the safest and the most efficient way of getting backlinks that will positively influence your ranking on SERP.
That's because the links you get are:
From the relevant sites,
From the high domain authority and domain rank sites,
Covered in content,
With anchor text, you personally pick.
Moreover, the guest posting service allows you to choose the donor sites personally. That means you can select the most fitting sources by using various filters.
4. Create evergreen content
Why can evergreen content creation be another tactic to generate traffic to your site?
Let's look at the definition. According to WordStream,
Evergreen content is SEO content that is continually relevant and stays "fresh" for readers.
And as such type of content stays actual through years, it keeps bringing traffic no matter what. It won't get less popular under the influence of current trends.
As evergreen content is lasting, it not only continues to bring traffic over time but also can grow its quantity over time.
But what content can actually be evergreen?
As you might have guessed, not all articles fall under this category. Yet, there are certain post types you can make evergreen content:
How-tos articles,
Tutorials,
Lists,
Product reviews,
Tips.
Moreover, it's a good idea to build your evergreen content around the main keywords you'd like to rank for. We even shared a helpful tip that you should target 80% of evergreen keywords.
There are also some recommendations on how to create excellent evergreen content.
Write for readers. Your vocabulary should be understandable to average users, not only industry experts.
Narrow the topic. Once again, remember an example with keywords. Don't write "How to start a diet." Be more specific and cover the topic "How to start a low-carb diet." Then you can create more content around the diet theme and create a content hub that will positively influence SEO.
Link your content. After creating various content on narrow topics within one niche, don't forget to interlink them. It's really important for SEO and can involve readers more in your blog.
Repurpose content. Help your evergreen content get more visibility and recognition. Re-work it into social media posts, presentations, videos, podcasts, etc.
Besides, after time we advise you to re-check your article and add new data or even change titles a little bit to attract even more traffic.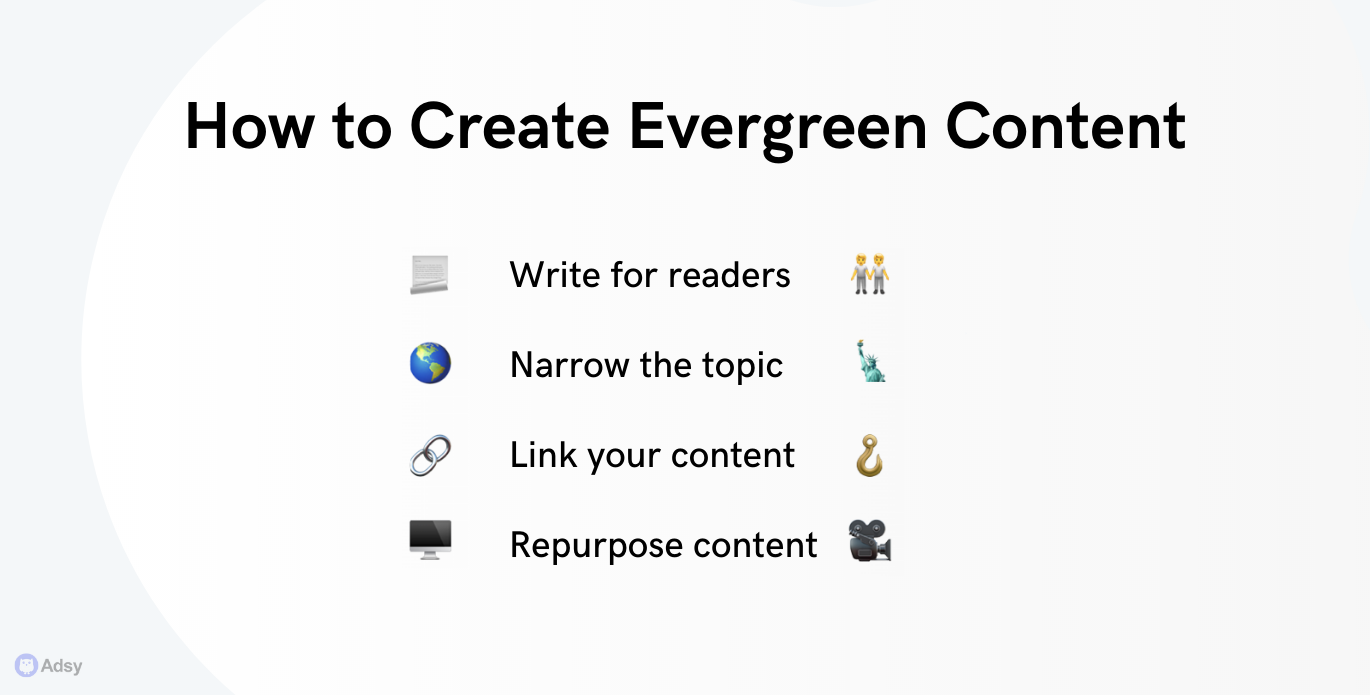 5. Increase CTR
Another way how to increase traffic to your blog is to work on your articles' CTR.
Usually, we connect a click-through rate with paid advertisements. Yet, this metric is applicable to organic search as well.
CTR will show how eagerly Internet users are interacting with your articles.
And the reason why you should increase your blog posts' CTR is pretty obvious. If you have a high CTR rate, you will get more traffic. On the other hand, if your title is not engaging, you won't get many clicks.
Yes, you've heard it right. Ranking on the top ten SERP results is essential. Yet, 80% of Internet users read articles' titles. So, even if you are in first or second position and have a poorly written headline, you'll get much fewer clicks.
Here are some tips for creating a high CTR title:
Get creative with a title tag. Create various drafts of the article's title. Include the target keyword. Keep it around 50–60 characters, and avoid CAPS LOCK.
Optimize meta description. Write an engaging description that includes a keyword. Keep it clear and use up to 160 characters.
Write relevant content. In your articles, cover topics that are interesting for your readers. Ensure that your title clearly shows what's inside the article.
Use clear URLs. Your URLs shouldn't be strings of random characters and numbers. Employ clear structure. The best option is to match your URL with the article's actual title.
Utilize special tools. Some special tools or plugins will help you write better titles and meta descriptions. Use Yoast SEO, Semrush Writing Assistant, etc.
You can read the full information on CTR optimization in our article "Increase Your Blog Post CTR - the Do's and Don'ts."
Also, how-to articles and listicles get more clicks. It's always better to use numbers in your titles (preferably odd numbers). Suggested copy: Learn more about creating clickable SEO headlines here.
Additionally, your articles should provide real value to your readers. For example, what title would you click?
Lose Weight with This Low-Carb Diet
-5 Kgs. with Low-Carb Diet in 2 Weeks
We bet the second option as it goes super-specific about the result the readers can get after checking this article.
Conclusion
In conclusion, if you want to get more traffic to a new blog or a well-established blog, you have many options.
If you take care of your backlink profile and create qualitative and unique content, you can grant your blog lots of traffic. Yet, thanks to extra effort and tactics, you can get even more people reading your blog.
Of course, growing your blog is not a fast process. It requires time and dedication. But if you use these tips, you can increase your traffic.
Tell us how much traffic you get. Do you want to grow it? Were these strategies helpful for you?
More Like This