Created on
June 22, 2022
| Updated on
May 12, 2023
How to Choose the Right Site for Guest Posting
Guest Posting Tips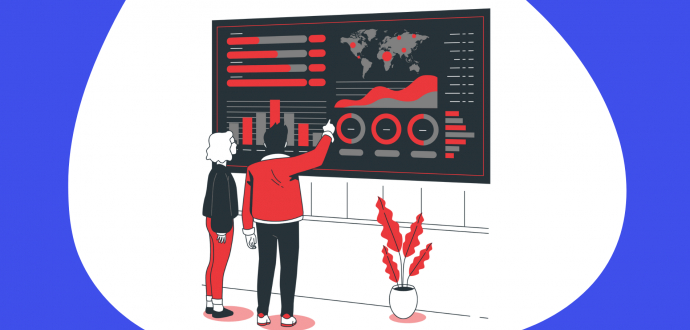 Guest posting is one of the most used tactics when it comes to building quality links. Moreover, you can grow brand awareness, get referral traffic, and share your expertise.
All-in-all, guest blog posting gives you a bunch of benefits that influence your site's growth and success. Yet, there is still one essential question. How do you pick the right site for guest posting?
No worries, in this guide, you will learn how to choose the best-fitting platforms for guest blogging. On top of this, you'll see how to do it quickly and easily.
Contents
Choose the sites from your niche
Picking the right site for a post submission is crucial. The donor site will influence the future results you will get.
Start from the very first step. And that is choosing sites from your niche. Why is it important?
Often one of the main reasons for guest posting is getting backlinks.
Search engines have their own mechanisms for the backlinks evaluation.
Links coming from relevant sites will show search engines you refer to a certain niche.
That will help you build authority in a specific industry so that, e.g., Google will show your pages for certain queries.
That said, a guest posting blog you should go for should operate in your niche. If you sell sports equipment or products, aim at sports periodicals, sports bloggers, or sportsmen. You can also work with close industries if applicable. If you drop a sports accessories line, you can submit content to fashion blogs as well.
Check the main metrics
If you want to be the best one, you should work with outstanding sites and bloggers too. Statistics say that 60% of companies write one to five guest posts per month. Your goal is to ensure the articles end up at quality guest posting sites.
But what metrics should you look at?
We suggest taking domain authority, domain rating, and spam score as your main orienting point. For instance, let's talk a little more about domain rating.
It's a metric introduced by a renowned SEO service Ahrefs and domain rating ranges from 0 to 100. The higher the score is, the better.
The main factors that build up this metric are the number of unique backlinks, total backlinks, and the relative authority of those links. This way, if you see sites with high domain ratings, you understand that it's a source with a diverse backlink profile. Moreover, those sites are authority sources with stunning content trusted by thousands of readers.
Domain authority and spam score also contribute to the overall characteristics you want to have in the guest blogging site.
This way, if you get post content on sites like these and get your backlinks, you can also uplift your site's metrics.
Yet, you always need to remember about balance. Try submitting guest posts to sites with the best possible metrics. The number of top-notch donors should make the biggest part of your guest posting profile.
Nevertheless, middle scores (e.g., DA 25 to 55) don't always mean that the website is bad. It could be newer compared to other players in your industry. Also, those donors can have other valuable metrics that could fit you.
Evaluate monthly traffic
As we've mentioned before, backlinks acquisition is not the only goal of guest blogging. Guest posting opportunities are much wider. In fact, you can get up to 174% audience extension and brand awareness growth thanks to this tactic.
So, you want to ensure as many people as possible will see your guest articles.
Monthly traffic is exactly that metric that will show how popular the donor site is. The monthly visits to the sites you have picked are at least 1,000. Of course, the bigger the score, the better. Yet, be ready that you'll have to pay more for your articles' placement.
You can use tools like Ubersuggest, SimilarWeb, Ahrefs, Serpstat, etc., to check the sites' organic traffic.
Identify the fitting GEO
Another element you'd like to consider is geography. It's also an important metric as you might have different goals:
Firstly, your aim can be to expose your brand in front of an international audience,
Secondly, you might want to optimize your local coverage.
So, you will form the guest posting site list based on these two directions. This way, you can add this variable to the metrics mentioned above. Also, you can use the SEO tools from the previous section to track from what countries the traffic comes.
Based on the data and your final goal, you will make a decision on where to post your content.
We just want to mention that guest blogging can be extremely beneficial for improving your local search optimization. This type of search is crucial, as 46% of all Google queries are for a local business or service.
And that's what guest posting can do for local SEO:
the backlinks you acquire by placing articles on local sites improve your local SEO,
use special search operators, e.g., "Delaware + sports + write for us,"
place content on the fitting local sites,
let your community learn more about your business.
See if there is a social media following
Another opportunity to reach more people and get more referral traffic is social media. That's why we highly recommend you check if your chosen sites have social media share buttons.
Also, see how many followers they have and how active their audience is.
Though it's not the main parameter, it can stretch your exposure and involve people who might not even think they need your services! That can happen as your chosen site followers can reshare the post on their social media accounts. This way, the followers' audience will also learn about your company.
We believe that's the cool addition to all other perks guest blogging gives you.
Do everything 85% faster with a guest posting service
Of course, there is no canonical way how to do guest posting. Thus, everything happens faster and more efficiently with guest posting services.
First of all, you don't have to make a guest posting outreach. All the sites present on the guest blogging platform already accept guest posts. So, you can be sure you get your content placed on the desired site.
Let's check how you can quickly fetch all the needed metrics for the best-fitting sites.
Firstly, let's find sites from your niche. For this, choose the "Category" filter. You have over 50 industries to choose from.
Then, set the main metrics. Pick what domain authority, domain rating, and spam score you need.
Add monthly traffic to the previously selected metrics.
And last but not least, choose the fitting GEO by setting up the "Country" filter.
Besides these filters, you can find more like Price range, Publisher's completion rate, and so on. To learn more about them, hover your mouse over the information sign and check the prompt.
After this, you will get a list of relevant sites. That's how you can quickly find sites for guest posting and improve your backlink profile, get more traffic, and grow brand awareness.
Conclusion
Adsy reports that guest blogging ensures an 80% growth in organic and referral traffic. Moreover, it helps site owners acquire 5x more weighty backlinks.
So, that's the tactic you should use to grow and develop your site.
Yet, you should be really picky when it comes to choosing guest posting websites. Gladly, with guest posting agency help, you can start working with the best fitting sites in minutes.
Do you work with guest blogging services? If not, would you like to try it? Share your thoughts in the comments below.
More Like This