Created on
June 8, 2017
| Updated on
July 8, 2022
An Introduction to Content Marketing
Content Marketing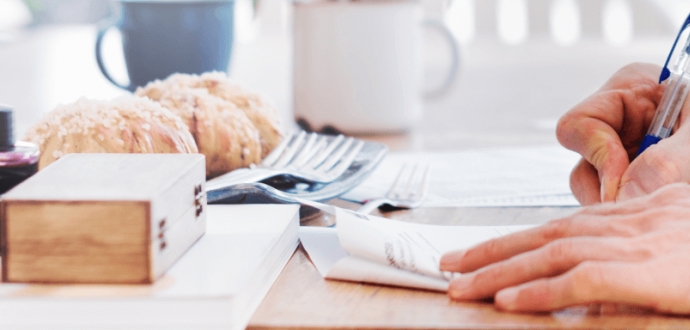 Contents
A guidebook to content marketing

What is content marketing? This is a set of marketing techniques based on the creation or dissemination of information useful to the consumer in order to gain trust and attract potential customers. Content marketing involves the preparation and distribution of high-quality, relevant, and valuable information.
Yet it is not advertising, but rather the tool that indirectly convinces the audience to make the decision necessary for the distributor to choose his service.

The advantages of content marketing are that it effectively attracts the attention of the audience, helps to gain trust, and unobtrusively promotes a product or service in the market.
The ways of content distribution can be very diverse:
| | | |
| --- | --- | --- |
| Sites, | Blogs, | Social networks, |
| Traditional media, | Books, | Magazines, |
| Print or online news publications, | Newsletters, | Podcasts, |
| Seminars, | Webinars, | Conferences. |
The purpose of the free allocation of information is not to advertise specific products or services, but to inform consumers about the general situation in a given market segment. It notifies about events occurring in it or about ways to solve problems associated with this segment. Besides, it goes about how the products or services distributors help solve these problems.
The motivation of those who launch a content marketing campaign is to inform potential customers, to familiarize themselves with their offers, to create the image of a company leading in this market segment, in which well-trained experts are familiar with consumer problems and ways to resolve them.
Here is another explanation. Content is:
Any useful text;
Helpful and interesting video;
An interactive application or service that does something useful for free;
Speaking at a conference or seminar with a useful report;
The training course, webinar, or master class.
Keywords are an essential part of content marketing. Content differs from advertising in that it tries to be useful on its own, without hidden commercial intent. Marketers pay more and more attention to content marketing every year, increasing their arsenal of tactics, the number of platforms, and budgets for the distribution of content.
Types of content marketing
It is essential to comprehend that you can deliver information in different ways. When it comes to content marketing, the following types are the most common ones.
The SEO promotion
SEO articles are those that are written based strongly on keywords. That is, by special words and phrases that drive your potential customers to your site as they put a query into a search engine to solve their urgent needs. The level of user confidence in sites that are issued on request is quite high and the level of motivation to buy from those who go to the site through organic search is also high.
There should be a lot of SEO articles, the number here matters, and they also have to be unique and high-quality written. After all, communication is not with a search robot (although with it, too), but with your potential buyer.
The differentiated content
Obviously, the content should be different - depending on the product vertical (expensive segment or mass market), geographic, demographic, and cultural characteristics of the target audience. For example, landing pages of the same taxi service will differ in a small city and a metropolis. All these nuances should be taken into account both in design and in-text communications.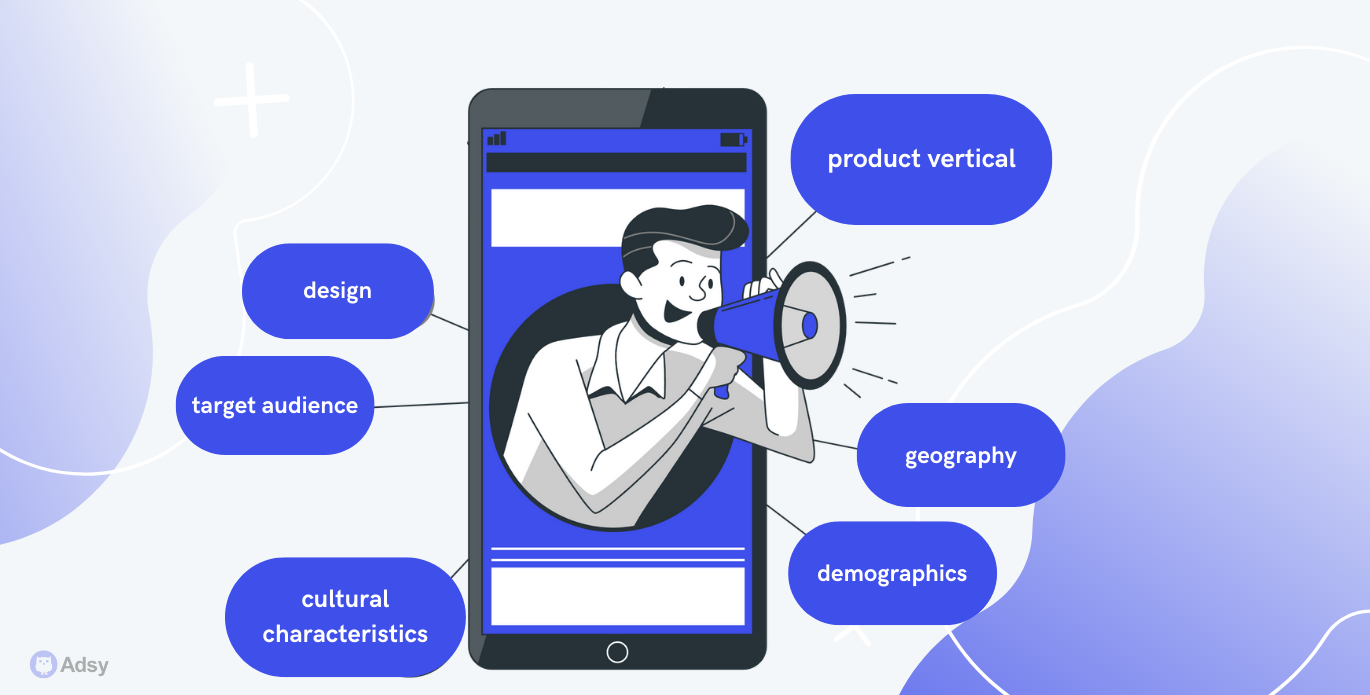 The video content
The attention of the modern reader is increasingly scattered. On average, users spend 37 seconds on one page. At the same time, statistics show that users spend 1.4x more time on pages with videos. Presentation of a new product or service via video, instructions for use, and other instructional videos streaming from the scene - all these forms of content lead to a lot of traffic and contribute to brand promotion.
But it is important to remember that video content does not wholly replace texts - they are still needed for SEO promotion, and for those, 20% of users who read everything from beginning to end. The best options for content are a video and its textual decryption, or text and additional information in a video.
The expert opinion
The first who can and should tell about the mission and philosophy of the brand, about all the advantages of the product, is the CEO of the company. In the second row are all the other experts involved. The main thing is that their opinion should be authoritative for this market segment, for your target audience.
Universal high-quality content
These are professionally written articles to promote your brand. Content should also take into account the specifics of the market and the needs of the target audience, and be useful, interesting, and memorable.
The purpose of such content is to build trust in your brand, and in your products. That's why this activity stays so top-priority. In fact, 82% of marketers actively invest in content marketing.

The benefits of content marketing nowadays are:
Sales boost
Sales are not carried out directly, and it is done indirectly through the content demanded by the consumer.
Traffic increase
The resource receives precisely targeted transitions (users who are interested in a product or service visit). Positions in search results are growing, which means that website traffic is growing. Search engines themselves, seeing natural links, will be more willing to show your site when users make queries.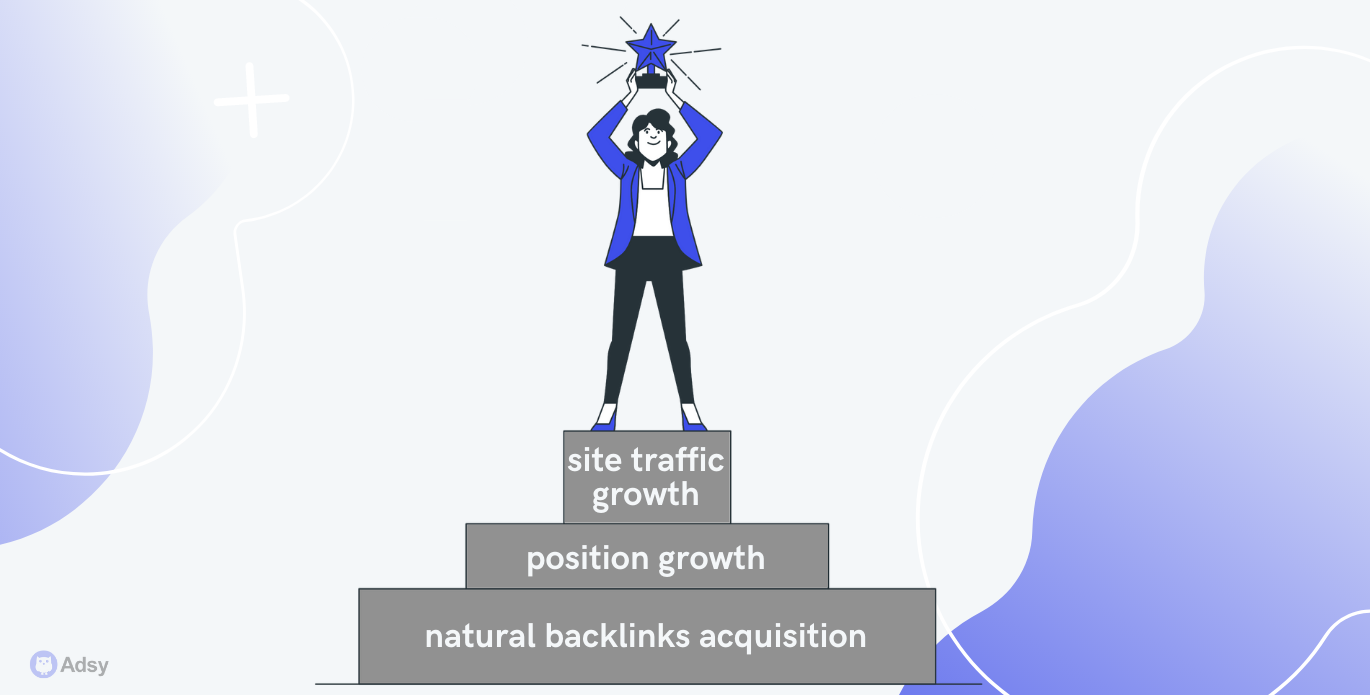 Brand/company recognition growth
By using fundamental types of content marketing you enhance your company's awareness among different users. Increases audience reach by creating new material and reaching more requests.
With the growth of traffic, conversion indicators also increase, which means the company's profit.
Loyalty and trust increase
Engage high-quality and helpful content to answer the customers' needs. Make sure you give them some value and insights. That will grow the loyalty to you (if you run a personal blog) or to your brand (if you run a company blog).
Smooth and easy communication with the consumer
You can enjoy close-to-personal communication with your readers/customers. Make sure to answer the comments they leave or actively communicate via your social media channels.
Prospects conversion
Interesting and informative content is able to "draw" readers into the sales funnel. With quality content, it is possible even though one wasn't going to buy anything.
Campaign budget management
Budget costs are lower than using traditional advertising tools and techniques.
Longer work time of the content
This is not a one-time ad serving. An article or video review can be viewed for many years until a product or service loses its relevance.
Primary content marketing channels
There are many channels for distributing information on the Internet. And you can use both of them and all at once.
Company official website
The website is the very first and most popular channel for sharing information on the Internet. To make sure it works, it needs to be filled with useful and valuable content for consumers. And here we are not talking about consistency. You cannot publish one article and expect mind-blowing results.
Content on the site needs to be continuously updated. This will positively affect both its promotion in search engines and the popularity and relevance of the resource among the target audience.
The official community of the company on social networks
The second effective channel for distribution of information is social networks. They allow you to create and maintain thematic communities for free, where you can freely advertise and sell your services or products.
As in the case of the site, the community should be continuously filled with fresh and relevant content (posts, videos, infographics, contests, etc.) that will be useful to the target audience. Then the participants will begin to independently disseminate the information received from the community on their pages, which will attract even more interested people.
Blogging
In addition to the official website of the company, you can maintain your corporate blog or publish your posts on the sites of top industry bloggers.
Blogging is a popular activity on the Internet. Popular bloggers are read by thousands, and some by millions, of regular readers. Accordingly, the blog audience is huge. And if you publish at least one such blog, a useful article on the topic of your business, this will attract the attention of the target audience and bring new customers or buyers.
Email marketing
Thanks to the email newsletter, you can get guarantees that the prepared information will reach the target audience. After all, people check their email every day (at least once a day). Accordingly, they will see a letter with useful content immediately and want to get acquainted with it.
This channel of information distribution is good because people subscribe to the newsletter and are interested in receiving letters from a particular company.
Therefore, the open rate of letters will be high, and the probability of getting into spam is minimal. Using the newsletter, you can not only share useful information with potential customers but also cover some news of the company and report on special offers, promotions, or new products.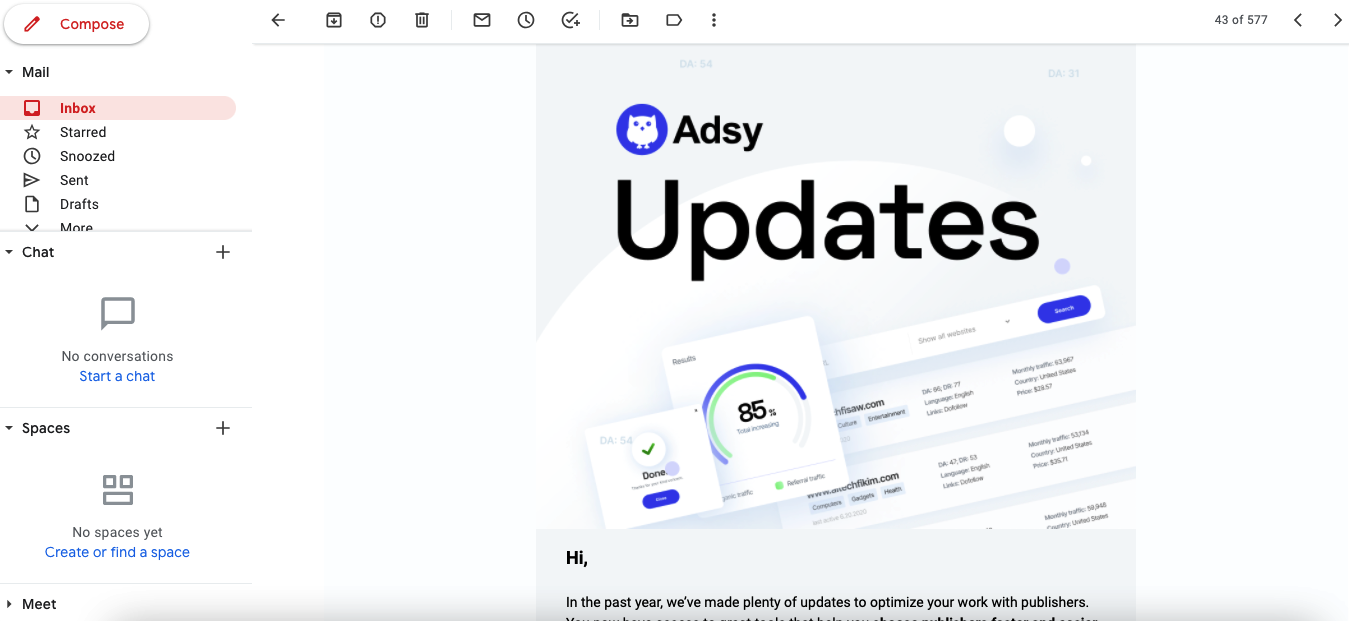 Stages of content marketing implementation
Stage #1 - Creating content or overseeing its creation. To start the promotion, you need the actual content, in any form - digital or physical, depending on the needs of your business.
Stage #2 - Content Editing. You can lose potential customers due to common mistakes, so do not save at this point.
Stage #3 - Content distribution. In online marketing, content distribution channels are social networks, blogs, email newsletters, offline marketing other, more traditional methods: publications in industry magazines, interviews, presentations, and other public speeches, as well as flyers, booklets, catalogs, and any other printed and souvenir products.
Stage #4 - Analytics. At this stage, it is crucial to evaluate how successful the promotion campaign was, whether it was possible to attract the target audience, what to do in the future to correct mistakes and improve the result. Any content promotion takes a long game, and the most successful brands span more than a dozen years.
First, you work for a name, and then the name works for you. Still, at each stage, you need to "check the clock": web analytics, distribution data, sales, brand recognition - the parameters for determining the success of a campaign depending on the specific goals of your business.
Why do people need content marketing?
Perhaps the answer to the question "Why?" more important than the answer to the question, "What is this?" First of all, you need to understand the four stages of the purchase cycle:
Awareness. Prior to the emergence of awareness, the buyer may have a need, but he does not know how to satisfy it.
Study. When the buyer understands that there is a solution, he begins a study to get an idea about the subject. For example, a person buying a car will try to figure out which types of cars exist and which one will suit his needs.
Thinking. At this stage, the buyer begins to compare different products from different sellers to make sure that he will receive quality goods at a fair price.
Purchase. Finally, the buyer makes a decision and proceeds to the transaction.
Traditional advertising and marketing are good in the last two stages. Content marketing deals with the first two: it increases awareness of opportunities and tells customers about the product, i.e., about what they might not have thought about before.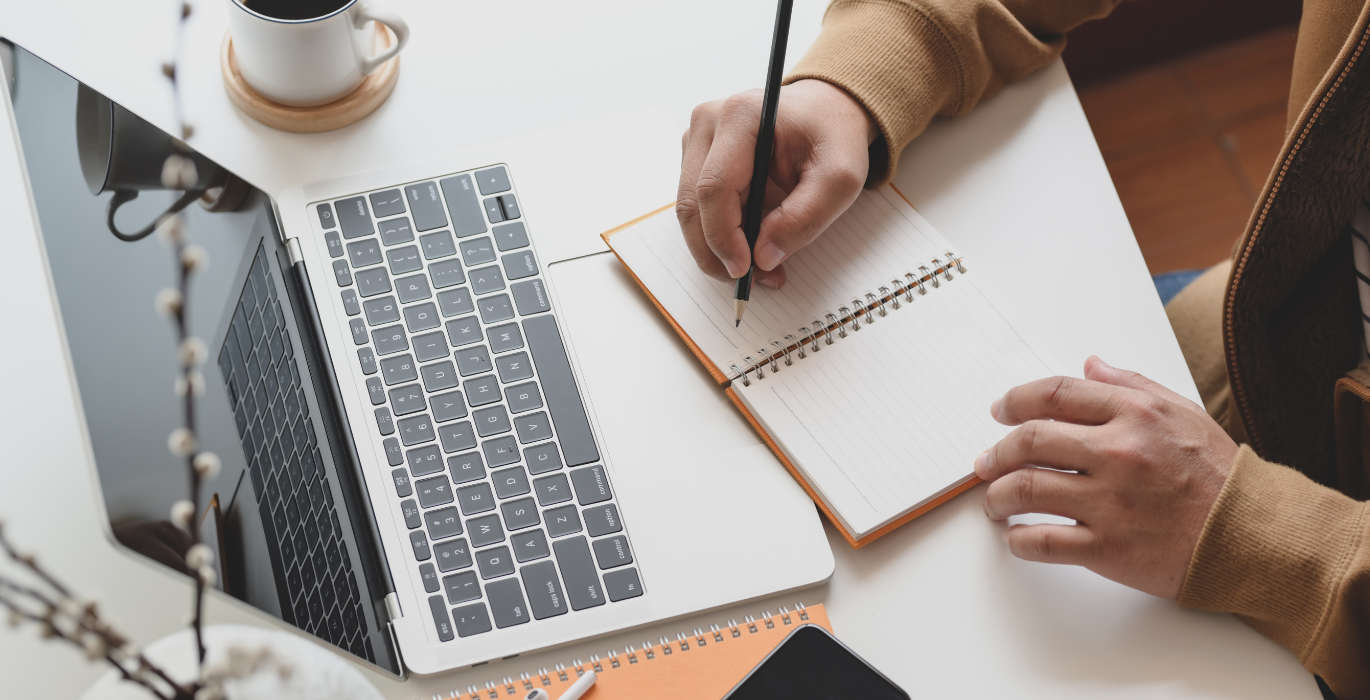 With the right approach, return on investment in content marketing can be phenomenal. There are ways not to spend a dime - this method is called crowd marketing, but we'll talk about it in another article.
Content marketing also brings added value: it supports other digital marketing channels. It provides additional content for marketing on social networks and feeds SEO activity, generating natural inbound links, and creating good content on your site that appears in search engine results.
In fact, many companies should concentrate most of their activity in the field of search engine optimization and promotion on content marketing.
Future of content marketing
Technologies for building automated sales funnels are improving every year. When conversion and pricing policies, after hundreds of hypotheses and tests reach an absolute maximum, the only way to grow is to expand the top of the funnel and increase the retention rate. Competition for attention is growing. And that means content requirements too.
The average user is likely to benefit from this. Users are already receiving extremely comprehensive answers to a growing number of applied questions. Moreover, in most cases - for free. Each year, the requirements for content from the customers' side will grow, and entering particular niches becomes prohibitively expensive.
But there is also a pleasant moment for content creators. Especially, for talented creators. Good content is expensive.
And the complexity of creation is an excellent filter. Some may lower budgets for the distribution of mediocre products. Yet it is enough for a good writer, designer, video blogger to create one product, which is an order of magnitude superior to others. Yes, he/she also can not do without distribution, but the superiority of the product makes it possible to reduce distribution budgets tens of times.
Conclusion
In conclusion, it is worth repeating that content marketing is the dissemination of valuable information on the Internet to attract more target audiences, make the brand popular, confirm the company's expertise, and increase customer loyalty. You can use it in any business area.

The final result of implementing content marketing will be a reduction in advertising costs and an increase in sales.
More Like This