Defining and understanding content marketing may be a complex undertaking. There is no unified approach even among the best marketing experts.
Origin of Content Marketing
Research shows that even the origin of content marketing is a highly debated subject. Some say it started with hieroglyphics on cave walls and some claim that it started with the first circulation of Poor Richard's Almanack on the Gutenberg printing press by Benjamin Franklin in 1732. Both used written content designed to draw in an audience to promote an idea or a product.
But the major rise in content marketing started in the early 1900's when National companies began marketing their brands by publishing engaging content in product guides to give people a reason to purchase their product. Early 20th century technological advancements such as radio allowed companies to "sell with sound" by producing and broadcasting radio shows like the "The Dinah Shore Chevy Show" sponsored by Chevrolet. The shows featured well know stars and music and included content about their brands to successfully connect with customers in their homes. TV brought in a different marketing platform with a wider reach that allowed companies to push content in visually appealing and catchy commercial jingles that stuck with viewers like Pepsi's "Pepsi Cola hits the spot" or Chevrolet's "See the USA in your Chevrolet".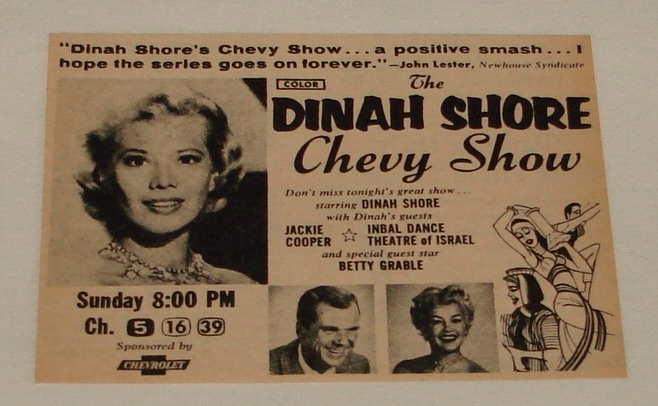 Increased access to computers and the Internet in the 21st century gave rise to digital content marketing that encompasses all varieties of media such as music, graphics, video as well as written content. Today, advertising and content marketing is viewed on every platform imaginable: billboards, newspapers, magazines, TV, radio, Internet websites, Facebook, Twitter, YouTube, and other social media outlets.
What is content marketing?

The question "what is content marketing?" can be addressed in different ways. The way one content marketer describes it can be very different from another content marketer. Here we shall cover some of its popular definitions:
A strategic marketing approach with a view to promoting content that acts as a grabber and retains customers motivated to stay true to the brand.
A tool that brands use by informing a target audience of the product and thereby creates further prospects of future customers.
It is a way through which customers receive information that is relevant and useful to both parties instead of a one-way method of traditional adverts.
It is a long-term strategy to face the buyer-driven environment through creation and publication of high quality content that has relevance to the customers.
In a nutshell, when you are reaching out to a client base by feeding a specific set of information about a certain product to facilitate sales and increase chances of attracting more clients; that is content marketing.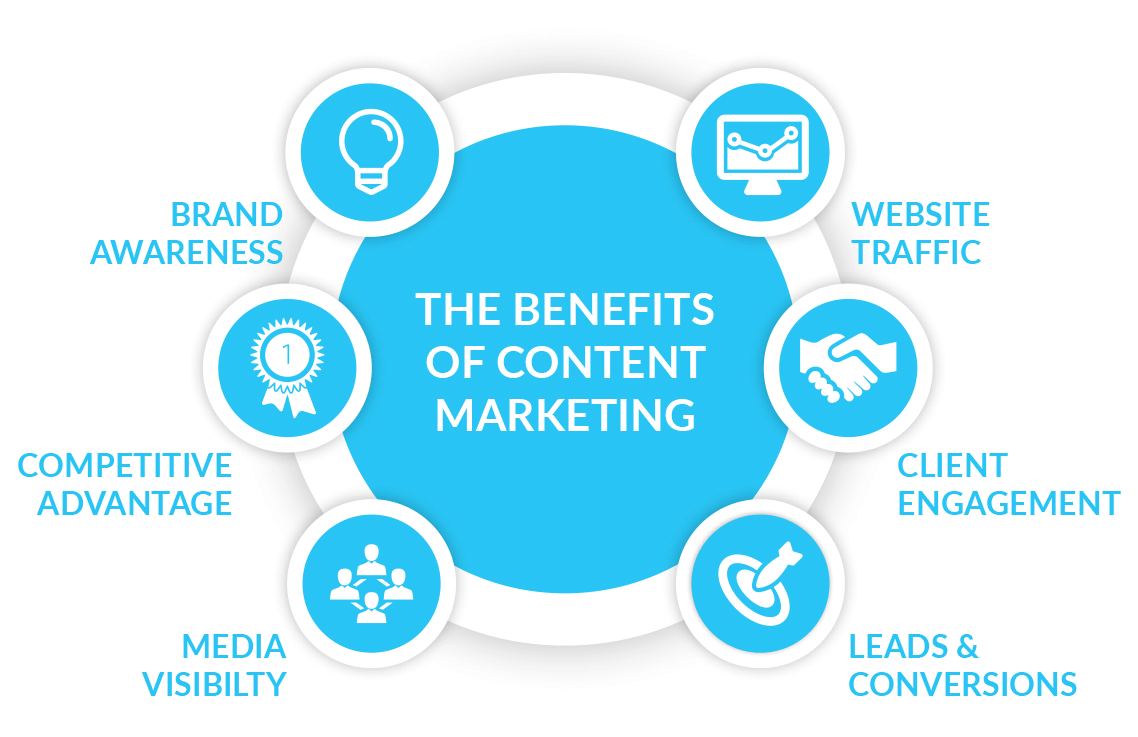 Today's market is not company or product driven, rather it is highly dependent on smart, tech savvy consumers. Reaching those consumers requires content that is accessible worldwide, on-demand, shareable on mobile devices and engaging to all cultures and generations in a format that allows all readers to connect to the content meaning. For a content marketer, designing high quality content is essential to attract potential customers and converting them into loyal ones.
How to do content marketing right
Any good content marketer knows that content marketing allows (1) to rank your website better in search engines and (2) to get information about your products or services to as many viewers as possible. While many people feel they can sit down and write some interesting blog post or article, in order to generate content that will draw traffic to your website, successful content marketers often adhere to the following recommendations...
1. Research, Brainstorm and Generate an Idea that Adds Value

Every writer wants to be the one to introduce incredible, groundbreaking, unique thought leadership ideas that will go viral. In reality, that is more the exception than the norm. It is hard to start from a blank page and come up with an idea that will boost your rankings in Google. That is not to say that you cannot develop unique content based on topics or ideas that have been written about before. The trick is to take an idea and put your own unique spin on it.
Where do you find ideas? Start with what you know: your company, your products or services, and your industry.
What are the trends taking place in your industry or issues that are coming to the forefront? Can your company answer them with a solution?
What customer problem solves your product or service?
What has your company done lately that is worth sharing with millions of people?
Have you developed a new product or process that others will want to continually reference?
What are other companies in your industry writing about on their websites or social media pages? Take a look at the content and websites of "industry experts" or "major bloggers" in your industry and see what they are writing about that successfully gets likes or shares. This can give you some ideas on some current topics that you can then weave your own company's products or services into.
How do you find them? Do keyword search. Brainstorm a few keywords relevant to your industry. For instance, if I own a sales and marketing agency, I might choose "best sales platforms", "effective marketing campaigns", etc.
Buzzsumo has some great tools that can help find prominent marketing content creators and ideas such as:
The keyword search filter under the Content Research tab can show you posted content that contains the keywords you chose ranked by number of social shares, which you can then use to find the prominent content creators for that topic.
The domain search allows you to see whose posts are consistently ranking high so you can view their posts and get an idea of what types of posts people are attracted to i. e. list posts, how-to posts, Top 5 or Top 10 posts, etc.
Exporting content titles as a spreadsheet helps you see what topics others in your industry are writing about.

3. Develop the Content for the Idea and Produce the Piece
Content that has little meaning and is mostly fluff generates very little exposure and low open or click through rates. Your content must provide value to people in order to make it worth for them to spend time on it. You can use an idea that has been written about previously as inspiration and add a personal story or example, some facts and statistics that have not been brought to light previously and create some very compelling new content that people will want to link to or share.
How do you elaborate on an idea? Take the ideas and topics that you discovered in the step above and do some research into what statistics and data are available to support your idea. Industry associations, government websites and industry publications can provide lots of data relevant to your topic. Another handy tool is the Statista website, which is a large repository of facts and statistics that is searchable by a simple keyword search. To find the best data, refine your keywords from just a general term like "sales and marketing" to something more specific like "Electronic component sales and marketing".
Much of the best and most relevant data can come from the company itself in the form of opinion polls, customer surveys and internal department collected statistics.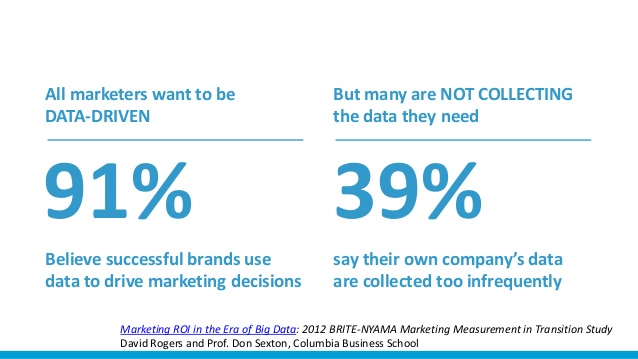 Where can you find visual images to enhance the content? Content that includes visual media is likely to be shared 10 times more often than other content. Pictures, charts, diagrams, and videos improve readers' perception of content quality and authority. Reading a 1,000-word block of text is tedious and readers will quickly lose interest without something to catch their eye. Similar to the content you create, you want to include visual media that relates to your content and demonstrates a point or provides an example.
There are some good images on Google Images, but remember that these are images that have been used by other companies and people and may not be the best quality or format for your purposes. Paid sites like iStockphoto or Dreamstime can be a great source of high quality images. Once you have found an image you really like, test it out to be sure every other content writer is not using the same image with Google Chrome extension.
How can you structure content to suit your readers' needs? Now that you have all the pieces for a good article, it is time to put them together. How you present your content can be as important as the content itself. If you know that your content will be sent mainly to mobile users, don't structure it as a 1,000-word desktop PC formatted piece. Smartphone users are not likely to scroll through and read five pages of content. While Google does give higher rank to lengthier content, you need to balance the length with what your readers want. Your goal is to get a reader to open your content piece, read it and take action that results in increased sales for your business.
3. Proofread, Edit, Optimize and Distribute

You would be surprised on how many websites content reads poorly, cites incorrect facts or statistics, and/or contains spelling errors, improper punctuation and improper grammar. The content you push out to your clients and prospective customers is a face of your company and products/services. With so many tools available to help check and edit your work, you can make sure your content is flawless before it lands in customer inboxes, is pushed out on social media or is published on your website. Grammarly can instantly identify grammar errors, syntax issues and enhance your content.
What is SEO? Before you are ready to distribute your content, you need to make sure it is optimized using SEO best practices that will affect how your website ranks and appears in search engines. Even if you write the best blog post or website content out there, if Google does not index it, no one will ever see it. What are the SEO best practices? They are the things that improve user's experience and send positive signals to search engines that will index your content such as:
Page titles should be logical and clear as to what your content will be about
Heading tags [H1, H2, H3] should be brief, to the point and utilize keywords
Choose precise keywords and sprinkle them wisely throughout your content
How do you find people and companies to distribute your content to? You can personally craft a message to friends and business acquaintances on Facebook, Twitter and LinkedIn that includes a link to your content and hope they don't un-friend you. Better yet, do a keyword search on Google for lists of your industry bloggers, journalists and writers and then email your content to them.
If you really want to promote your content, paid content promotion will put your content in the hands of the right people. Those who have the power to get it seen by thousands of users because they are well known, followed by many and have a large social media reach. Content marketing platforms may be pricey but effective in accomplishing this.
4. Track the Success of your content
The process does not end with the distribution of your content. The next step is to follow up on how successful your content marketing campaign was. There are a few things that can give you an indication of success:
How many people linked to your content?
How many times was your content shared on social media?
How many people read through your content and clicked through to your website?
How many people signed up on your website?
How many people contacted your company?
How do you get that analytical data? Use analytics tools. Here are a few of the best:
Google Analytics is a free service that will provide data regarding visitors of your website such as pageviews, bounce rate, average time on a site, and much more.
Hubspot's Social Inbox measures ROI from content distribution via social media. The service allows you to view data based on lots of factors like keywords, leads, mentions etc.
If you utilize an email service such as MailChimp, AWeber or Constant Contact, they will provide campaign analytics like: open rate, click- through rate, bounce rate, unsubscribe rate, and so on.
Tracking your content marketing success allows you to make adjustments and improvements to boost the performance of your content.
Content Marketing services

Now that we have covered the initial knowledge base on content marketing and the how-to, it should be evident that doing content marketing right is not easy. In fact, many people prefer to use our content marketing services to create quality content and distribute it on relevant platforms to reach their target audience.
If you are intending to reach out to your target audience through third-party marketing service, then Adsy can be a great solution for that. Before you order content to be created and distributed, you need to consider your target audience, the desired post length, how much SEO optimization you need, and the purpose you want the content for.
How does Adsy work? Once you have registered and logged in to your Adsy account, you will have access to both publisher and buyer interfaces. Publishers are website owners that receive offers from buyers to create and place content on their platforms for a fee.
Buyers are clients looking for publishers to either (1) create and place content on the platform of their choice for a fee or (2) publish buyers' own content on the platform of their choice for a fee.
All in all, Adsy is a unique content marketing and publishing service that brings together buyers and experienced publishers.