Created on
November 15, 2023
| Updated on
November 15, 2023
Work with the Adsy Team, W-8/W-9 Forms, Extended Task Reject Reason, and More
Adsy Tutorials & News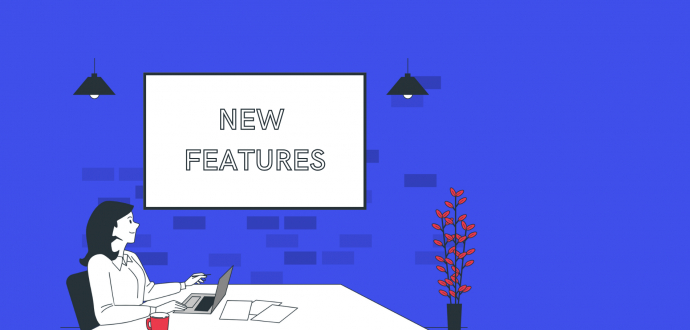 Here is a portion of novelties that can be helpful in your future work. Check them to see how you can use the Adsy platform more steadily.
Some new rules will apply to publishers' work, so please make sure to see the point about the forms.
Contents
Choose the Adsy team as a publisher of your choice
We've already made a guide on how to choose trustworthy publishers. Nevertheless, we want to offer you even more security and confidence.
From now on, you can work exclusively with the Adsy team. We mark our publishers with the star sign so you can easily detect them. This way, if you see the star sign next to the site's URL, that means our performer is available.
Then, press the "Buy Post" button to choose the performer with the star.
That means you work with one of our team members. Ordering guest posts from us ensures we place your content exactly where you need it and keep all the links live. The whole process will go smoothly and comfortably for you.
If you enjoy working with one of our publishers, we highly recommend checking the available sites provided by them.
Do this by pressing the performer's name. As you land on their profile, click the "View all sites" button to see what site the publisher has added. Use filters to choose the fitting domains.
Our publishers provide a vast choice of quality sites. We precisely work on each task to guarantee the best quality possible.
W-8/W-9 form
We have some updates regarding the payouts for publishers. If your total withdrawal sum (for your account) has surpassed $600, we'll ask you to fill out the W-8 or W-9 form.
You will see the form once you go to the Balance menu and press the "Request Withdrawal" button.
W-8 is a tax form that non-US individuals have to complete to confirm they are not US citizens.
W-9 is a tax form that US individuals have to complete to confirm their TIN (Tax Identification Number).
More options to Task Reject reason
Here is another helpful feature for buyers. Let's imagine you've found a fitting buyer, but you feel like it's taking them too long to start working on your task.
Firstly, we want to remind you that a publisher has up to five days to review your task.
Yet, you still feel unsure if the publisher has seen an incoming order from you. So, now, when you think about task rejection and press the relevant button in the "Publisher's Acceptance" status, you will understand whether a publisher has reviewed your task.
New tags for metrics
Earlier, when publishers added new sites, we had marked them with the "New" tag. Now the tag calls "N/A."
When you see the N/A next to metrics, this means the site or performer is new and hasn't completed any tasks yet. (New publishers or the ones who haven't performed any tasks yet will also have the N/A tag in their account.)
As soon as a publisher performs their first task, we will update the metrics based on the performance.

More Like This