Created on
October 5, 2017
| Updated on
June 16, 2023
Shaping the Future of Content Marketing - 6 Popular Trends
Content Marketing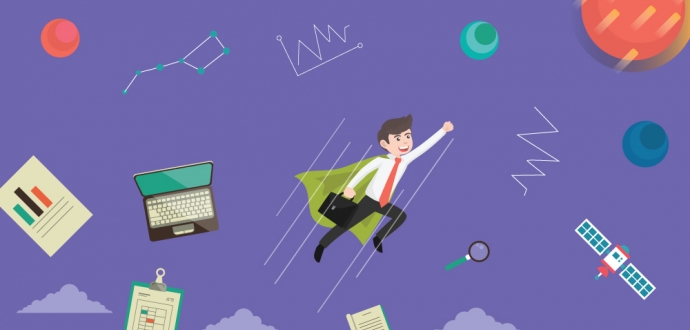 The moment companies realized the true power of content marketing - the ability of content to influence customers' choices, was the moment content started its evolution.
It's no longer a simple tool to deliver information to readers and potential buyers. Content is everywhere. The only choice we, as marketers, have now is to learn to use it in the most efficient way to get the results we need.
So what's working now and how will it change? What kind of content will we be seeing in the near future?
Contents
1. Originality bet
Freshness and original view on the problem have always been the first features anyone would advice marketers to add to their content. This tip is gaining more and more importance and relevance, as, let's face it, the internet is full of mediocre content repeating itself.
Companies that aim at becoming the best in their field of business have to put some more effort into creating something that makes a difference.
Do you need more prooves? How about the announcement that Apple has decided to invest in original content and spend $1 billion dollars on TV series for the new streaming platform? Among other companies spending thousands of dollars on unique and creative content are Google, Facebook, and Amazon.
Why are unconditional leaders investing in more content? Well, this is the surest way to get the customers involved, build lasting and trusted relationships, and eventually monetize them.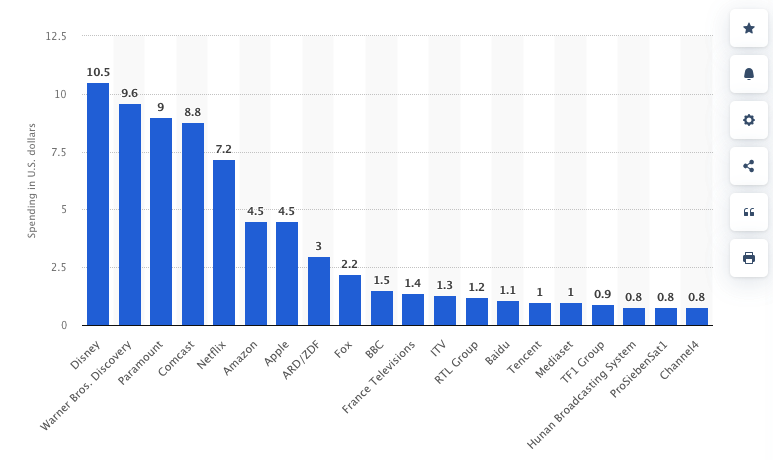 Spending on original content worldwide in 2023, by company (in billion U.S. dollars) via Statista

2. Leveraging the customers
Speaking of getting the customers involved, user-generated content is getting big and invaluable for brands.
As you may remember from the post on sponsored content, 54% of people feel lied to when realizing that the content read was sponsored. It is a huge number, however, 85% of people do believe the content that was provided by other customers.
Isn't this a perfect opportunity to involve your customers in content marketing? Encourage them to write reviews of your product, and include photos or videos.
Go get a profile on social media, if you haven't done it yet, and get in touch with your audience. Answer their questions, respond to their comments, and produce content that they would want to share and discuss with their friends.
3. Making it personal
80% of marketers from a study by Demand Metric admitted that personalized content performed much better than generic. Remember this the next time you decide to create a piece of content for the sake of publishing anything on your site or sending an email.
What does help you add more personalization to the content?
Research by Forrester Consulting showed that the following information is used by marketers to create user-oriented content:
Data from loyalty programs
Behavior data gathered via cookies
Information about the communication channels preferred
Demographic data
Marketers will definitely continue investing in personalization, as it positively impacts how consumers think of the brand. 88% of people feel this way, actually - something to consider if you don't yet have personalized offers for your customers.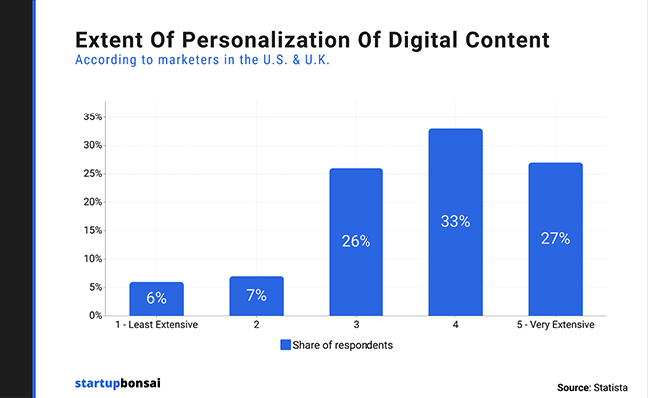 via Startupbonsai

4. Videos
They double or even triple visitors on your site, boost likes and shares, convince people to buy - we've heard it several times. The problem is that video content has been rather hard to implement. In 2023 everything has changed, though. What's more, with modern tools brands can create videos and produce more user-generated content at the same time.
Snapchat's Stories were first launched in 2013, and now we see them almost on every social media on a daily basis - even Whatsapp integrated them. Soon marketers learned to use these videos for their brand benefit and promotion.
Consumers want to know what's behind the scenes, and videos give it to them. Consumers want to see real people working for and with the brand, and videos give it to them. Consumers want to have more actual communication with the brand, and, yeah, videos give it to them. It's a win-win for everybody.
By 2022, online videos will make up over 82% of all user internet traffic. Moreover, a Facebook executive forecasted that their platform will be all video and no text by 2021. The question is - will videos get more professional than amateur implementation? Or, will it keep its unconventional allure?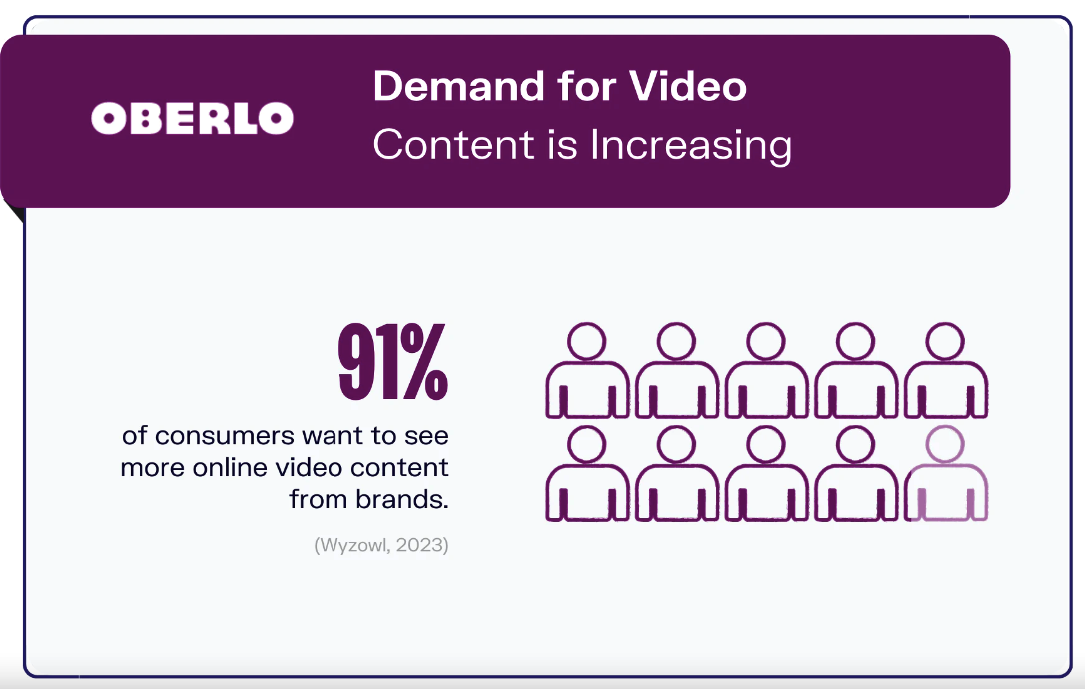 via Oberlo
5. New reality
The world described by science fiction writers is getting closer - now we've got a chance to experience both virtual and augmented reality. And marketers didn't hesitate a minute and immediately found a way to implement it in their practice.
Voice calls, augmented reality browsing and advertising, games, and applications - the virtual and augmented reality market is expected to get a revenue of $161.1 billion by 2025.
Marketers believe that the possibility to supplement the real world with content will change the way we live and the way we perceive brands and the advertising world. These technologies will have a much bigger persuasion power and influence on the customers.
Lots of brands introduce immersive experiences where users can see new dimensions of marketing campaigns or be a part of them. For instance, iconic Tiffany & Co made huge outdoor advertising that went 'live' when using an AR-powered mobile app. Luxury brands like Gucci actively use Metaverse to present new collections and find new clients.
As you can see the approaches to marketing change drastically thanks to technology development.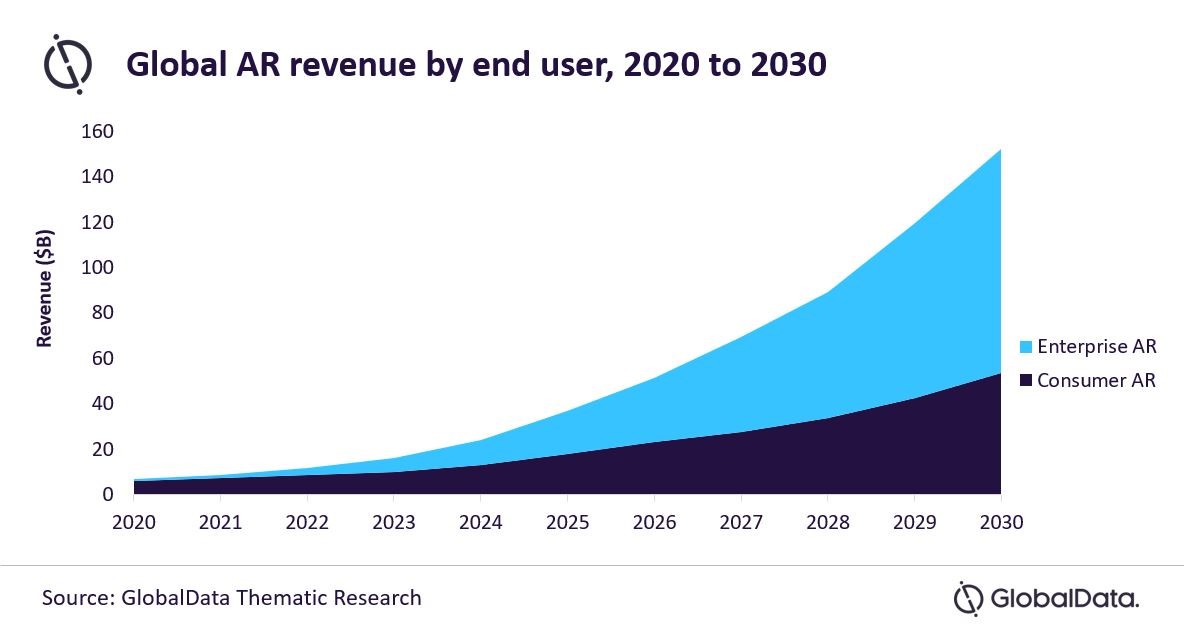 via Kivisense
6. AI (Artificial Intelligence)
PPC advertising, personalization, customer engagement prediction, and image recognition - all these are already delegated to artificial intelligence. Slowly but surely computers affect marketers' work and facilitate routine and complex tasks of data gathering and analysis.
Machine learning is going to be the first move on the way to a fully-automated world. As content marketing becomes more about communication and not about closing the deal, the need to keep that communication going increases. For many companies, machine learning is the answer to the challenge.
Chatbots are the example we can already see. They help businesses talk to their customers, and assist with problem-solving in real-time, not only with education via blog posts or Youtube videos.
At the moment there are two main chatbot types - those working on a set of rules and the ones that analyze the language of the message, untangle the meaning, and produce a relevant answer.
But, of course, the AI use doesn't stop on chatbots only. Targeting, personalization, and AI-enabled software for marketers - are only a few more things we can name. But you can the full list of AI applications in our latest research.

Both systems are yet not perfect, but the machines are, guess what, learning. Sooner or later we'll be able to delegate more tasks to them, namely the content.
Content creation with further editing by humans is expected to be the next step of artificial intelligence use in content marketing. Relevant, optimized, personalized content will no longer take so much time to produce, leaving us only in the stage of editing.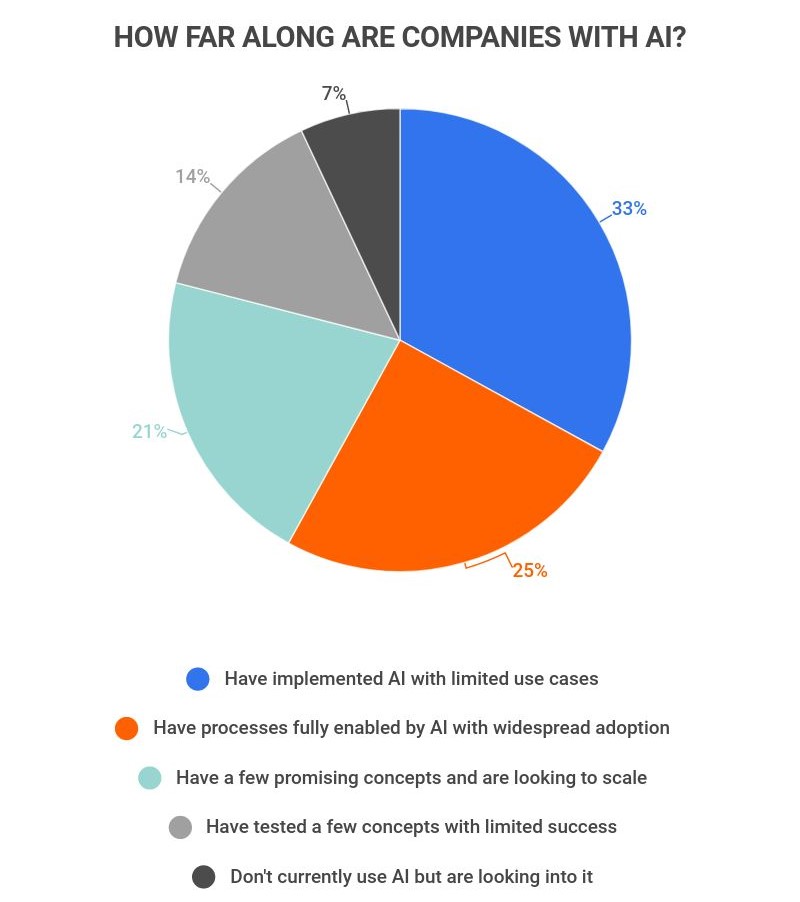 via Zippia
Conclusion
All in all, those are only the main trends, shaping content marketing in 2023. No one can be certain in the predictions of how they will evolve, so the most interesting part is still ahead of us.
Which one will be the most effective? How will they interact and expand one another? Which ones become invaluable for content marketers and brands?
The answers to these thrilling questions are yet to be found. In future articles, Adsy team, however, will share some thoughts on the two most promising trends we mentioned. Stay tuned!
If you liked this article, please, use the social media buttons on your left and share it with your friends. We'll also be really happy to read your comments on the topic.
More Like This