Created on
May 10, 2023
| Updated on
May 31, 2023
5 Examples of How Brands Use Immersive Experiences in Online Marketing
Content Marketing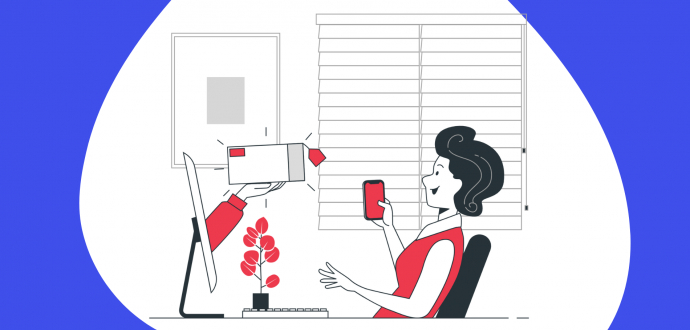 Perhaps, every decade introduces some drastic changes in marketing. It seems that humanity moved from simple ads in newspapers to jaw-dropping virtual experiences in no time.
Yet, people working in this field studied and saw how the changes went. The more technologies appeared the more demanding customers were. That forced marketers to change approaches and the way they promote brands and their products.
Right now we are entering the era of immersive experiences. This trend is so huge that the immersive technology market is predicted to mark around $134.18 billion dollars by 2030.
Immersive touch can give a second wind to your traditional and online marketing campaigns. Wait, haven't you heard of this strategy yet?
No worries! We gathered five examples of immersive experiences used in online marketing campaigns by brands from different industries. Check them to find inspiration and improve your strategy.
Contents
What is an immersive experience?
People often connect this definition with solely VR technology and devices. Though it's true but it's only one side of the coin.
An immersive experience in its broad sense is a campaign aimed at providing a new environment to the audience and making it a part of what is being presented.
This way, customers can interact with immersive experiences in different ways. It might be via VR headsets, online apps that support AR filters, or users who can participate in online activities that transform into offline ones.
1. Patagonia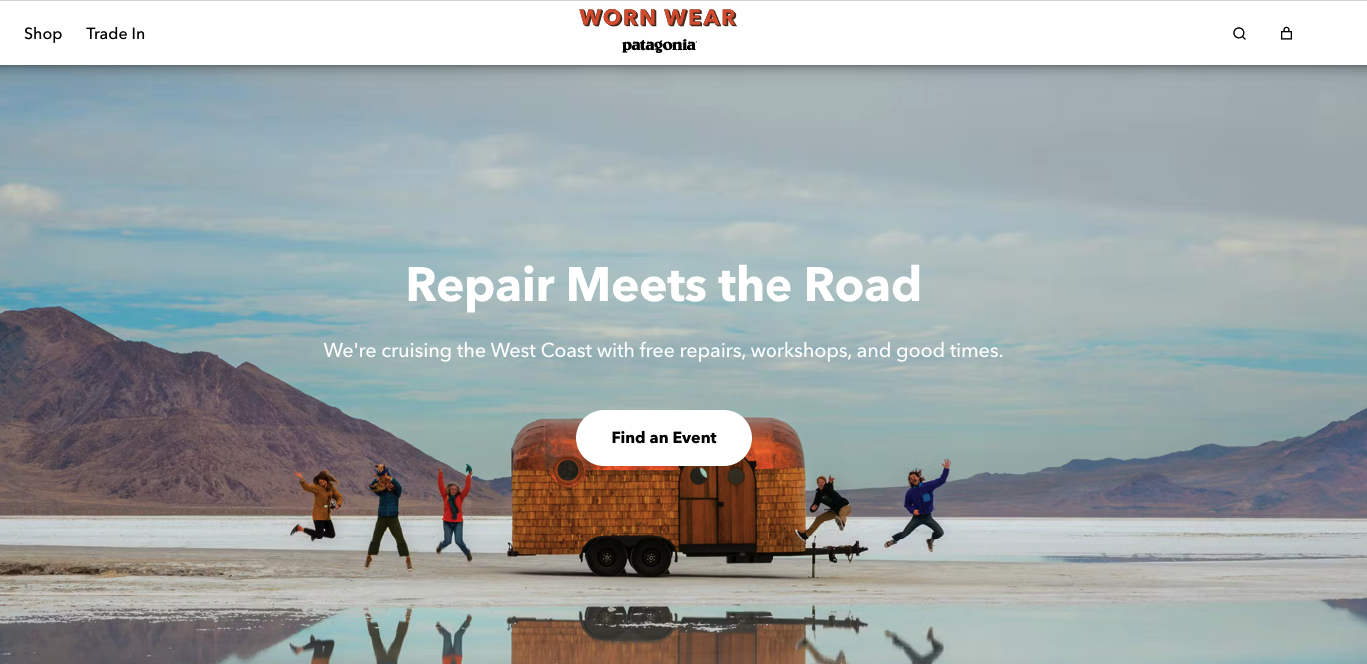 Patagonia is a famous outerwear brand that has been here for a half of century. It's famous for its engaging marketing campaigns. This brand crafted its storytelling mastership and already has loyal customers.
This silent sportswear manufacturer takes an immersive touch to raise awareness about the environment. And that's how it goes.
Patagonia decided to cruise around the West Coast (in the US) to provide free repairs. The program's name is "Worn to Wear."
With this campaign, the brand encourages its buyers to be more environmentally friendly. If you have some broken items from Patagonia the crew will repair it for free. Also, if you are not going to use an item any longer, you can trade it in. That's how no-longer-to-be-worn items find new owners who will use them.
This way, the company reduces the number of produced items. That's how Patagonia shows its care for natural resources and fights overconsumption.
Yet, this kind of marketing move can help your business attract new audiences. We mentioned that Gen Z cares for causes brands support. Campaigns like this can help you win over similar brands.
2. Ralph Lauren
Ralph Lauren is a luxury clothing brand founded in 1967. If you think it sticks to some old-school marketing approaches you are wrong. Instead, the iconic brand introduced RL Virtual Experience.
Unlike Patagonia, the immersive experience from Ralph Lauren is more "traditional" in terms of this notion. With it, the clothing brand allows wandering through its popular offline locations. The stores available vary from Beverly Hills to Madison Avenue.
All customers need to do is go to the designated landing page. This way, you can access iconic destinations without leaving your own couch.
We tried the Beverly Hills experience. The location fully adheres to the brick-and-mortar store. Customers can easily navigate through it using special arrows. What's cool, this immersive experience lets shoppers buy clothing by clicking special dots and heading to an online store.
3. Jack Daniel's
Jack Daniel's - one of the most popular whiskey brands - offers its own touch on immersive experience. In this case, customers need to download a special app.
People can buy any bottle of whiskey from 50ml to 1.75l to engage. Then, after pointing your phone on the label you can learn the story of this renowned brand.
There are a few options to choose from: Process, Distillery, and Story. The AR experience is set to "integrate real-time, environmental lighting and textures." The front label will transfer you to a miniature version of the distillery. The second label resonates with the whiskey creation process. The last label is dedicated to storytelling. Thus, customers will know more about the personality of Jack Daniels.
This way, the strong drink brand encourages consumers to buy its products to access exclusive experiences. And, once again, new technologies make it all possible.
4. Adidas
Adidas - the second biggest sports manufacturer in the world - goes even further. The brand builds the whole immersive platform for its special line - adidas Originals.
To celebrate the launch of the Ozworld collection, the sports giant created a unique Ozworld Experience. The platform lets users create AI-powered avatars. Shoppers will be able to customize their digital clones and make them look as they wish.
Thanks to the collaboration with Ready Player Me, users can navigate across different worlds in the metaverse. This way, anyone can experience the Ozworld collection in reality and digitally.
How does adidas everything feel more personal? Well, you will have to answer some questions to create an avatar that represents your features. And then pick your preferred digital Ozworld silhouette to match the energy!
5. Sephora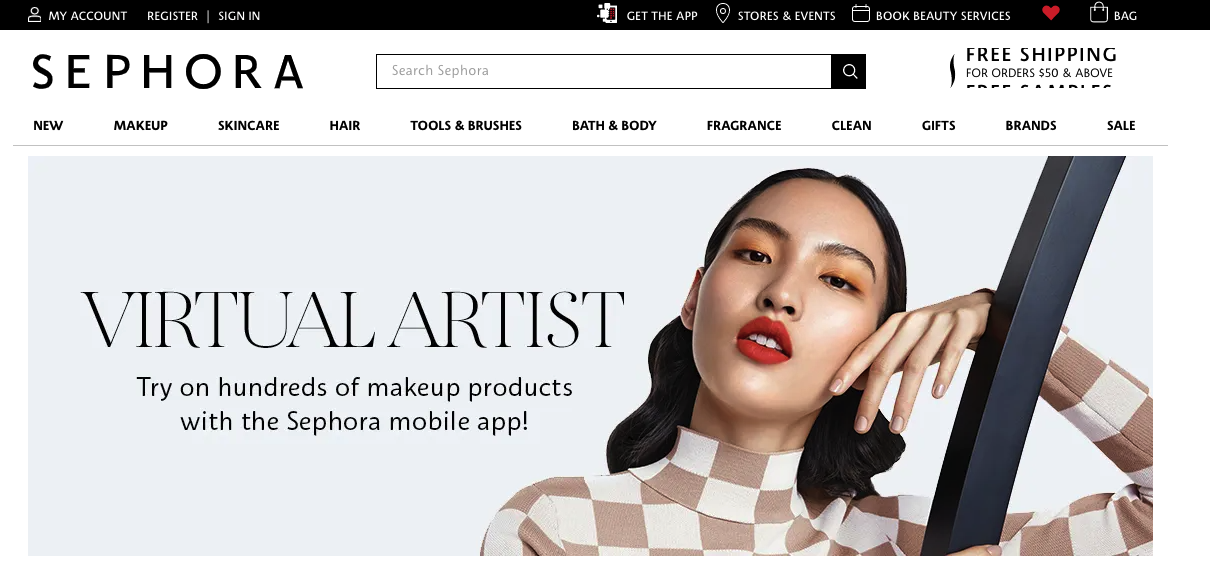 The beauty industry doesn't stay away from using immersive experiences. Sephora - a French multinational retailer of beauty products - executes everything creatively and successfully.
Taking into account the huge number of beauty brands, one should provide outstanding CX to impress users. That's when immersive activities can help. So, what does Sephora actually do?
Sephora Singapore has introduced Virtual Artist. That's a special app that allows users to try on makeup thanks to the VR technology. A buyer need to pick a preferred product, set specifications if needed and press the "Try this shade" line to unleash the experience.
This immersive extension palpably improves the online shopping experience. As customers can clearly see how products will look on them it decreases frustration and grows customer satisfaction and loyalty.
Conclusion
As you can see immersive experiences can be reality various. Mostly, things depend on brands' creativity and budgets.
Taking the growing demands from users' side brands cannot stick to old promotional strategies only. Bringing experiences that make customers a part of the process can enrich and strengthen communication.
Be it the connection of digital and physical dots or the usage of new technologies - immersive experiences can take your company to new heights.
What example was the most interesting for you? Do you implement immersive elements in your online marketing campaigns? Leave your thoughts in the comment section below.
More Like This