Created on
December 9, 2020
| Updated on
April 21, 2022
How to Use a Content Purchase Feature to Grow Your Site
Adsy Tutorials & News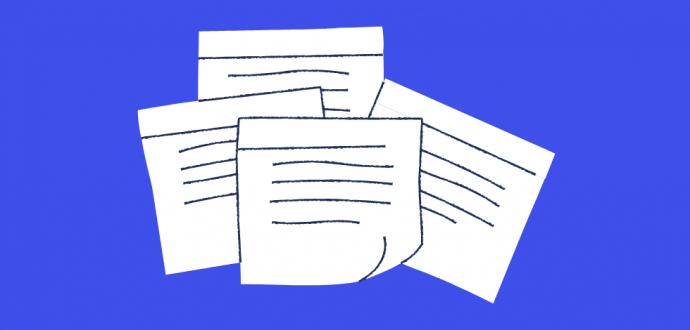 You've heard that content is king countless times. It's a fact you cannot deny. Content influences the success of your site in so many ways.
On the one hand, your content and the whole of its elements signals Google about the site's quality. That, in turn, outcomes in your website's position on SERP. On the other hand, your content is how you communicate with your audience. Thanks to useful and unique content, you can attract customers and guide them through the marketing funnel.
Nevertheless, 65% of content marketers find it hard to create engaging content. And that can become a serious burden on your effective interaction with clients. After all, people are jaded with content. If you fail to create relevant content for your audience, you are not likely to attract much attention.
Another problem you may face is a lack of personnel or budget for your marketing department. Yet, we all understand that even the smallest company cannot succeed without producing content. What should you do then?
No worries. Thanks to companies like Adsy, you can receive top-tier content marketing services. In fact, Adsy offers a content purchase feature for its customers.
In today's article, we will guide you through the content ordering process. You'll learn how to get quality content made exactly for your needs easily and without a fuss.
Contents
Getting started
As always, let's start from the very beginning. Are you new to Adsy? If yes, make sure you sign up as a Buyer by submitting a quick form. After this, you'll receive access to the client's panel.
Are you a part of Adsy's panel? Then log into your account.
To place your order, press the "Content purchase" tab that's in the menu on your left.

Order top-quality content
Now let's move on to the order. To start the process, click on the button "Order Article," which's on your right. Then you'll see a new window.

Our professionals have made everything possible to make the purchase process intuitive and easy. First, pick the number of words you need. The word count starts at 500 and ends at 2,000. Choose the length to fit your content strategy and marketing goals.
Also, choose from 50+ categories we have. Stating your industry/niche will help our authors to create an in-depth, relevant, and expert article.

Type in the title of your future article. It's an important step that will set out the direction for our writers. Remember, that article's title is really vital. It should grasp customers' attention. Refer to our article to learn more about creating a catchy headline. Still in doubt? Then let our professionals master an engaging title.
Then come two obligatory steps - keywords and brief requirements. Add keywords you want to rank for. Our writers will integrate them into the text naturally. Brief requirements will help you outline the main points you wish to highlight in your article. Think about other peculiarities your blog post should address.

After this, head to several further settings. That'll help you make your order even more precise.
Note the content goal. Respectively, you can state why you are ordering this article. Would you like to grow brand awareness? Would you like to educate your audience? Or, maybe, you need content for a specific sales funnel stage. Specify your request so that our writer chooses the right wording to address your intent.
Describe your target audience. Who are your clients? How old are they? What occupation and hobbies do they have? What is their income? What are their aspirations? Give our writers some further insight. That ensures they use the right tone of voice and mood.
And last but not least, paste some links to content samples. You can do this to ensure you use the same tone of voice and style for your older and new content.

And that's it! What's essential, you will see the price for content purchase right after you pick the article's length. We have no hidden fees, and our fees are transparent.
After you order your article
Of course, you may worry about the content's quality and the process's monitoring. Well, Adsy gives you a sophisticated set of tools to control content creation.
On the "Content purchase" window, you may notice a particular line with several steps: "Draft," "Copywriter's Acceptance," "In progress," and so on. These tabs will help you monitor the article's creation progress.
For instance, if you've filled in the order form but haven't sent the task to our copywriter, it falls into the "Draft" tab. Press "Continue" to check your order once again and place it. If you are unsatisfied with the task, press the trash bin sign to delete the order.

After you've placed your order and the copywriter has agreed to perform it, the task appears on the "Copywriter's Acceptance" stage. As soon as he/she starts working on the article, the status transfers to the "In progress" tab.
What does "Your Approval" status mean? Well, that's when the author finishes the copy and sends it for your review. We hire only highly qualified writers, so we guarantee the content quality. Yet, we understand that you may want to make some changes. This way, you have one free revision per article.
So, if you decide that the article needs some changes, it transmits to the "Improvement" status.

Accordingly, your task may reach the "Completed status" after the "Your Approval" or "Improvement" status.
Also, you can reject the task from the "Copywriter's Acceptance" stage. Yet, you'll need to specify the reject reason. There are three of them:
It takes the copywriter too long to review this order.
I've decided to change the order details.
I am no longer interested in this order.
If none of these options fits your reason, choose "Other" and state your ground.
---
UPD: Check the new helpful feature - "Mixed Orders." It lets you order content placement from the desired publisher and content creation from professional Adsy writers.
---
Conclusions
Content is one of the most important communication tools your company uses. It helps you reach your current customers and attract new ones, show your expertise in the industry, educate your readers, and so much more.
That's why content can boost your popularity and make you a significant market player. Fail to create quality content with the right message; you'll see no development.
Content writing services, like Adsy, come in handy. You let professionals with years of experience in content management create outstanding texts for you.
We hope this guide will help you order content easier and in lesser time. You are one click away from purchasing content that supports your content and overall marketing goals.

More Like This