Created on
April 20, 2022
| Updated on
September 29, 2023
Mixed Orders & Automatic Task Rejection for Buyers
Adsy Tutorials & News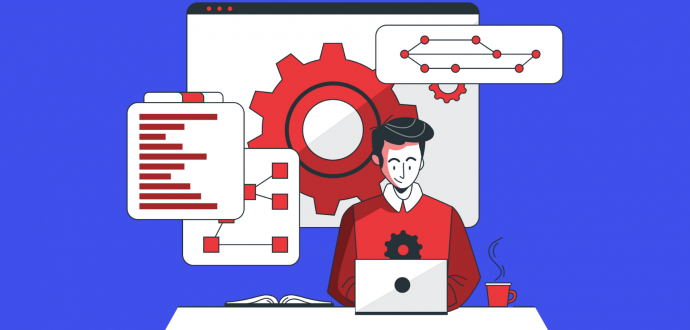 Our clients are the biggest value for us. That's why we always strive to improve our services to meet their needs.
Based on your feedback and the challenges the SEO industry gives all of us, we make certain updates. Today we get you acquainted with some novelties our guest posting service offers.
Contents
Mixed Orders - Buyers
Firstly, we'd like to introduce you to Mixed Orders. We use this name for a new way of ordering content creation and placement.
This is your guide to how you can use this feature:
1. Go to the Verified publishers tab, set the filters to pick the fitting publisher, and press the "Buy Post" button.
2. In the next window, select the fitting publisher - it can be either the site owner or contributor. Click the "Select" button.
3. Then you need to click the "Content creation and placement" tab. You will see two options then - "Content will be written by the publisher" and "Content will be written by a copywriter from Adsy."
4. Choose the "Content will be written by a copywriter from Adsy" option. After this, you can create a mixed order.
We highly recommend reading the FAQ section attentively to understand how everything works.
As you scroll through the page, you will see two main blocks. In the first block, provide the required information for Adsy's writer.
1. You need to fill out this part just as you would on the "Content purchase" page.
2. So, you have to pick a word count, desired language, keyword, and category, also you can suggest a title.
3. Also, ensure to write down your requirements so that our copywriters can help you reach all your goals with content.
4. Don't forget that you have "Advanced requirements" to use.
In the second block, share your requirements for a publisher. This part is similar to the "Content placement" option.
1. This way, you need to set the requirements for publishers.
2. Then make sure to state the URLs you'd like to include in the guest post. The number of URLs will depend on the publishers' allowance.
3. Moreover, we highly recommend you state the anchor texts for your URLs.
At the very bottom of the page, you will see the final order sum. Please notice that the price is made of two parts - article price and placement price. To see the details, press the "+" button.
Click the "Order Article" button to finalize your order.
What happens next when you push that "Order Article" button?
To check your order, head to the "Content purchase" tab.
If you don't have enough funds, your order will be placed in the "Drafts" tab. If you have sufficient funds, you will find your order in the "Copywriter's Acceptance" tab.
After our copywriter finishes the task, you will find it in the "Your approval" tab. If everything is fine, accept the task so that it moves to the "Completed" tab.
To get detailed information about your order, press the "..." button.
If you want to place your content on your chosen site, press the "Yes, post it there" button. Then you will be redirected to the prefilled form containing your article, URLs, anchor texts, special requirements, etc. All you have to do is check everything once again and press the "Send task" button.
If you want to find another site, click the "No, choose another site" button. In this case, you will be redirected to the "Search for publishers" tab.

It may happen so that the publisher doesn't post on this site anymore or the site is deleted from our inventory. In this case, we will offer you to choose another publisher or site. You can do this by clicking the "Find another publisher" or "Choose another site" buttons.

You might wonder why have we come up with this idea? Well, here are a couple of reasons why the "Mixed Order" option can be beneficial for you.
You guaranteedly get a qualitative article. When you order an article from our writers, you can be sure it is top-class, professionally written, and proofread by editors.
You can work in a single interface. Now, there is no need to switch through tabs. Create your task in one window stating all the requirements you have.
You save your time. Thanks to the joint interface and this guide, you can speed up the ordering process and have more time for other things that matter to you.
By the way, how do understand it's the right thing to choose the mixed order option?
Though we thoroughly check sites before accepting them to inventory, we cannot always guarantee the text quality created by publishers.
So, if you see the lowest content creation price we recommend you refer to Mixed Orders. This way, you ensure that you still get a backlink from the desired site yet your content fully aligns with your requirements.
This feature will let you use guest blogging services to their fullest.
Automatic rejection of tasks - Buyers
We want to optimize buyers' work with publishers thanks to this option. We've heard your feedback and thoughts, so let us show you how you can control tasks' duration.
1. Usually we automatically reject the task after three business days in the "Publisher's Acceptance" status. Yet, if you are ready to wait longer till the chosen publisher accepts your task, turn off the "Automatic rejection" option.

2. Normally we automatically reject the task after ten calendar days in the "In Progress" status. Nevertheless, if you trust this publisher and are ready to wait longer till your task is finished you can turn off the "Automatic rejection" option.

This way, you can let the publisher work on the task as long as it takes. We won't reject anything even after the due date if you choose to wait.
Conclusion
We assume these changes will be really helpful for you. Use these instructions to try them out. Let these updates make outsource link building hassle-free for you.
If you are interested in other guidelines, please check the full list of Adsy Tutorials and Adsy News.
More Like This