Created on
August 9, 2017
| Updated on
March 29, 2023
The Essential Guide to the Content Marketing Benefits from Adsy
Content Marketing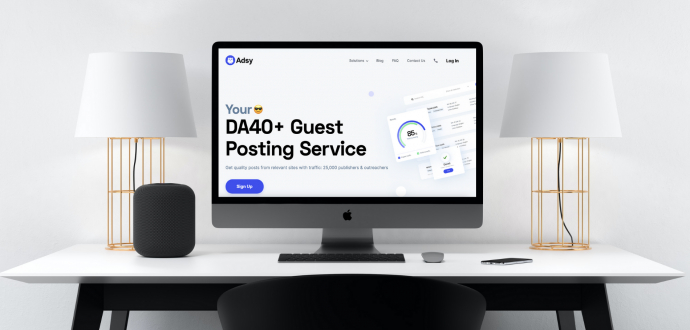 Content marketing is something you can't avoid if you are about to promote your product. Even the rough estimate shows that 91% of the B2B marketers employ content marketing to appeal to customers. A global trend shows that neither SEO nor paid promo actions can offer so much conversion and engagement rates as a marketing strategy does, based upon content.

The main reason for the content's marketing growing popularity is simple. It is the most effective method of promoting your product. But there is more. While producing content, you can achieve several goals simultaneously. Qualitative content will not just increase your sales and improve your brand's awareness, it will also help you build customer's loyalty and affect your product's image in customers' eyes.
We, at Adsy, know how powerful content may be. That's why our company provides all types of content marketing services that can bring profit to both buyers and publishers. However, sometimes people do not clearly understand what profits they will gain by using content marketing as an essential part of their general promotion strategy.
That's why we've decided to create this article, one huge list of profits a business can get if betting on content marketing is the most essential part. To ease your reading, we've decided to divide the article into two parts, covering all the advantages buyers and publishers may potentially get. It will also provide you with the most comprehensible answers to your questions and help you to see all the advantages.
Contents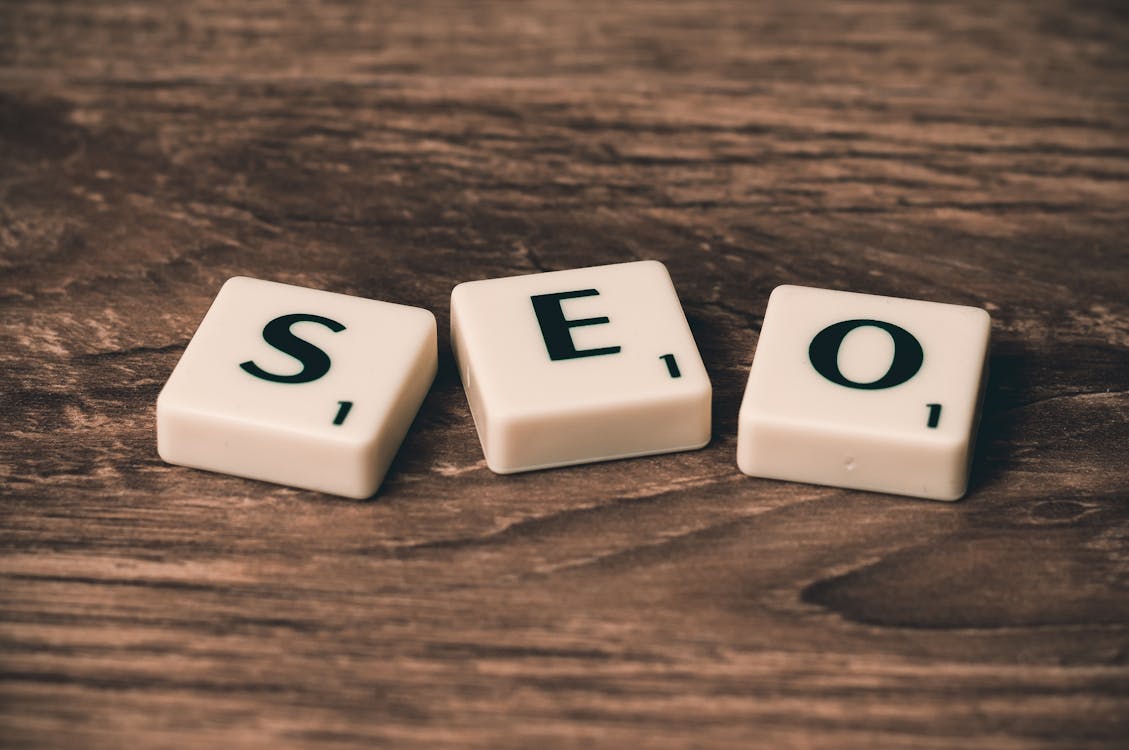 SEO benefits
To begin with, it is important to note that content marketing is not exactly about producing content. Well, it is. But there is always something else. Using proper content, any business can increase relevant traffic several times. That's something every company wants to achieve. Thus, SEO should be directly incorporated into every content marketing strategy.
The basics of understanding of why at all your brand needs SEO is easy. You have to make sure that if your business is present online, every user on the Internet can easily find your product. This way, while you can despise SEO as a concept, you have to include it into your plans if you know what's good for you. It also means that you have to balance your content and your keywords because, in the end, people are those who will consume your content and your product.
Therefore, here are your main benefits of investing resources and efforts into SEO:
The increase of your brand's visibility online;
Boosting your social media coverage and shares;
Improvement of your link building;
The raise of your website's authority;
Essential traffic increase.
Looks like we've sorted this out. Now let's look at every mentioned item more closely!
1. Brand's visibility
Content marketing is something that will provide you with assets which, in turn, will substantially increase your product's visibility online. You need proper content to make people come to your web page when looking for something relevant to them. It can be achieved by the regular publishing of texts on your site.
Researches have proven that frequent updates with texts consisting of ~2,000 words will ease your way to the top of the search engine result page.
You can achieve brand's visibility not only in virtue of your own blog. Another tactic is placing your content on other niche sites or blogs. It's called guest posting. Thanks to this other trusted industry experts can spread a word about your brand. This makes your brand visible to a bigger audience.

2. Social media boost
Longer content has better response rate and conversion in social media, bringing you more shares and, as a result, more engagement. It means, though your content should be easy to read, you can't neglect long-reads, articles, and even white papers when developing your content marketing strategy.
What is interesting here is that there is no direct correlation between shares and backlinks in social media. In general, it is so much easier to get shares, whereas to obtain as many backlinks as possible, you have to make sure your content can be rated as a high-quality one. There is also one thing to keep in mind – people tend to put backlinks to the authoritative resources. All these can be achieved by using Adsy guest posting services.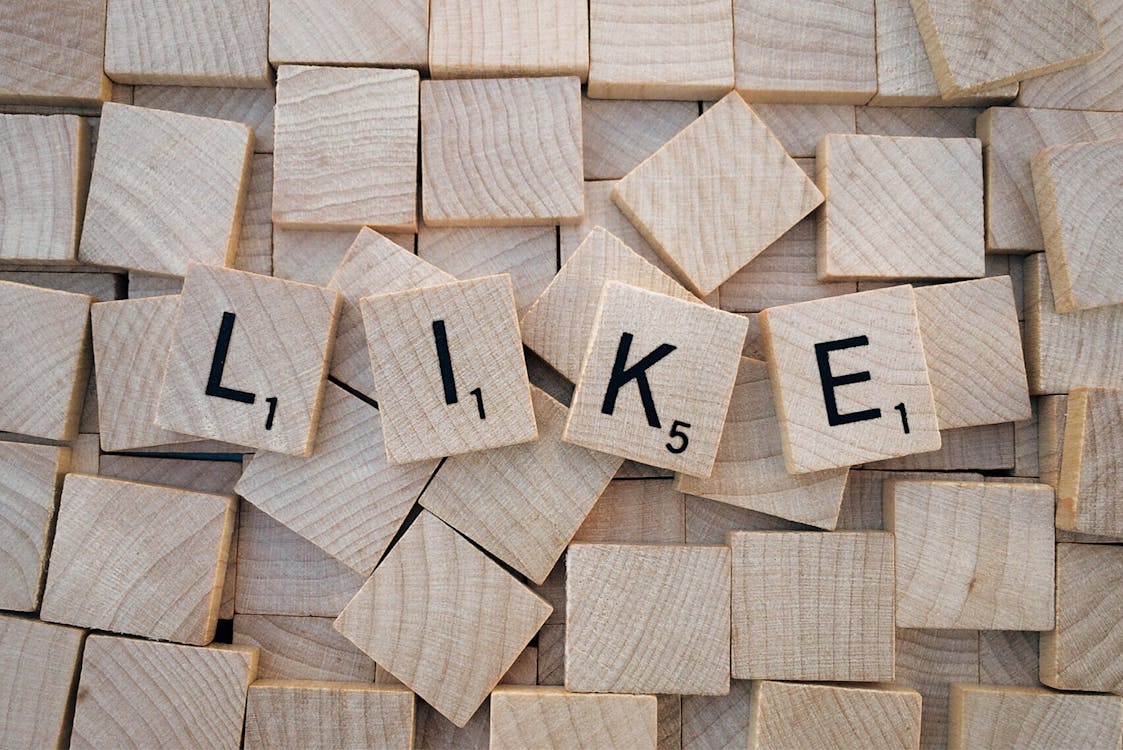 3. Link building improvement
Buying links or spamming in competitors' blogs don't work anymore. Instead, it is highly recommended to focus on your own exclusive content generation. It will more likely make your efforts worth it. Proper content marketing will help you direct your resources to get as much of it as possible. You may be surprised, but there is not so much quality content on the Internet, so people will gladly use yours if it is worth it.
That's how link building actually works. As soon as you've started to publish content, which is valuable and relevant for users, people will start spreading it, sharing it, and creating backlinks. This is how your content will spill beyond social media, through blogs, personal websites, and different relevant resources. And the more shares people do, the more backlinks your websites will get.
4. Raising the website's authority
Modern-day search engines are way smarter than ten years ago. It means that mindlessly adding keywords won't bring you anywhere. The quality of content on your website is essential for gaining authority and credibility for search engines. It is also quite essential to make sure you have regular feed updates, and you'd better fill it with exclusive and well-written content, rather than re-posts and rewrites.
And what is more important is when your subscribers realize your content is trustworthy and unique, they will share it around the web. This is also very good for search engine optimization because you'll look like an authoritative expert. And if search engines trust your growth, your website will get higher ranking in search results thanks to the organic search results improvement. You can achieve it with numerous backlinks, and it is something we, at Adsy, have huge expertise in.
5. Increase of the traffic
All the mentioned above will bring you the desired result. Namely, the amount of traffic to your website will begin to grow. There are lots of reasons for it.
First, if you promote your content on social media, it will drive traffic to your website thanks to "Share" button on your website and promoted content.
Second, you can count on organic traffic from search engines. Therefore, you have to build up your website's authority as mentioned above.
Third, if you invest in creating visual content, you'll attract lots of traffic from image searches. Make sure that your visual content is unique and its attributes are optimized with relevant keywords. It is something marketers often do not think of, but the result can be more than rewarding.
Fourth, and another source of traffic is a referral one. If you use a guest blogging as a part of your strategy, it can bring you lots of profit.
Make sure you use Adsy's content creation and placement services.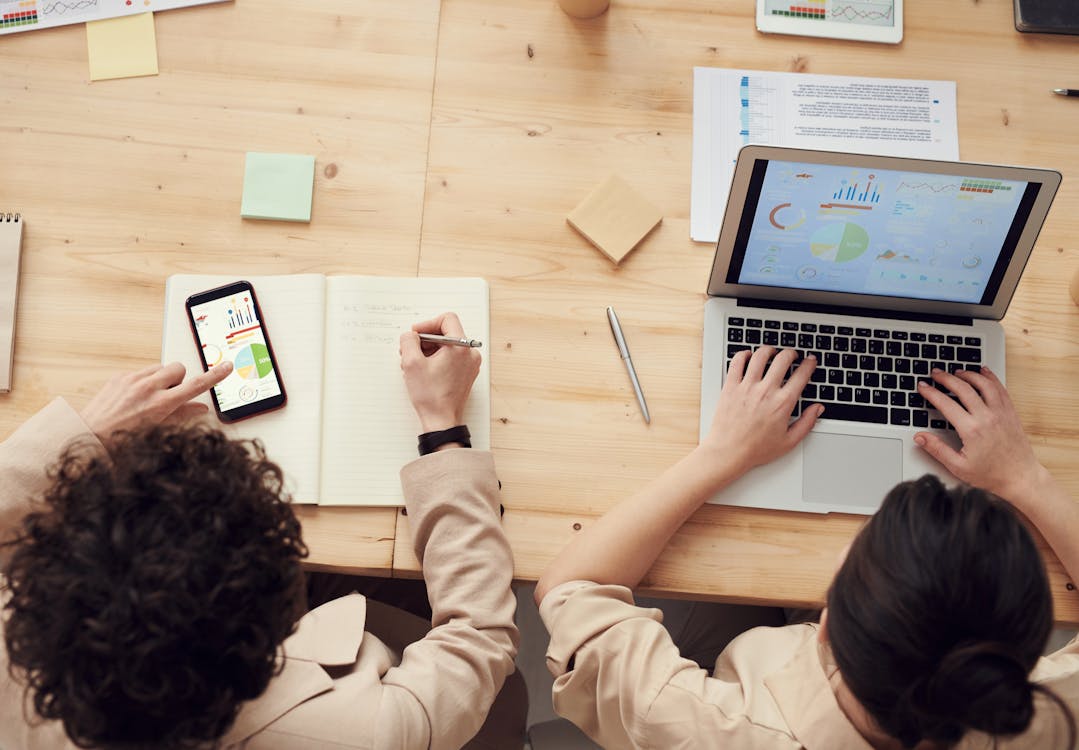 Business benefits
Content marketing can become a locomotive that pushes your brand's promotion towards your business expansion.
To cut a long story short, proper content marketing simplifies your marketing in general. All you have to do is to provide people with the content that will not praise your business but offer your customers a solution to their problems.
1. Brand awareness
To buy your product, your potential customers have to be sure you won't fail them. Moreover, they need to know about you and the services or products you provide. Because when choosing some goods, people are more likely to pick the ones they've previously heard of. That's why you need to build up brand awareness.
Therefore, you must create qualitative and unique pieces of content, which include:
articles,
reviews,
guides,
letters,
white papers,
podcasts,
videos,
and all other useful things which come into your mind.
The next step here is to work on spreading it not just on your website and blog but among the authoritative platforms, including websites, press, and social media. Your job is to make a good impression and to become well-known among potential customers.
2. New relevant leads
A proper content strategy will inevitably bring you more relevant leads. According to researches, when embracing content marketing, a company receives 67% more leads than did before. The reason is simple: when making a purchase decision, people are more likely chose a product they've heard about or familiar with. It means that you can't afford to ignore the content.
So, when developing a content marketing strategy, your job is to make people know your brand. And there is more! You have to develop a content plan that will include materials that provide people with some useful information, guides and something they can look for. "Do it yourself" and "How to" are great topics, to begin with.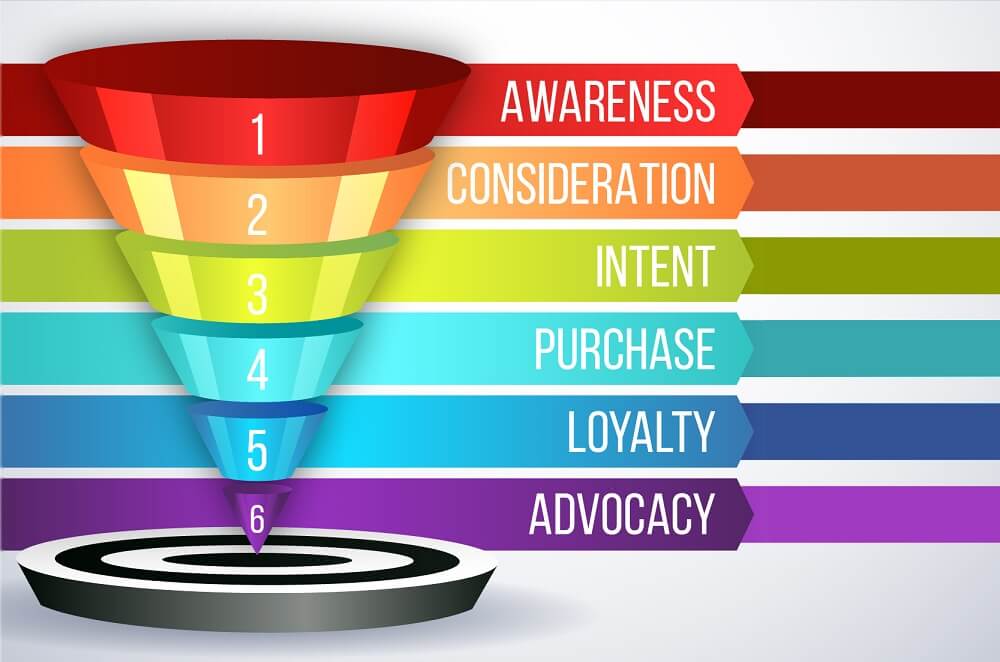 3. Marketing funnel support
Content marketing is something that will help you influence your customers throughout every step of the marketing funnel. You can affect those people on every step, starting from brand recognition, making sure the process of the introduction to the product will be smooth and appealing. Content can assist people before and after the purchase, and it is your articles that will develop the brand's loyalty.
When speaking of the marketing funnel, specialists usually can describe its main steps but they rarely know how to guide clients from the very beginning to the moment they become your loyal customers. The primary tool of influence here is a word. So, with content marketing, you can make good use of the right words.
4. Customer growth
Perhaps you can't launch a new product daily but it is always possible to expand the number of people who want to buy what you offer. Content marketing is your best tool because using it you can show new profits people can get, and always affect the image of the goods your offer.
Aside from using a direct sales approach, you can provide people with the content that will persuade them to join your ranks and choose your product over your competitors. That is, actually, a part of the marketers' job. Avoid direct approach and speak of problems that can be resolved and goals that can be achieved instead.
5. Budget savings
It may sound odd but appropriate content can seriously save your marketing budget. First of all, when publishing an article, you don't have to worry about the ROI rate. After placing it, this piece of content will stay there forever, thus making the flow of new customers more or less constant. People will come from backlinks or through organic search. As you can see, in this case, you don't have to spend much.
And what is even better, sometimes you don't even have to pay for it at all. Perhaps, you can write articles, and it means that you don't need to hire a copywriter. And if you need a pack of articles, you can always put this task to outsource, hiring Adsy to create and spread content for you, providing you with backlinks from the most authoritative websites.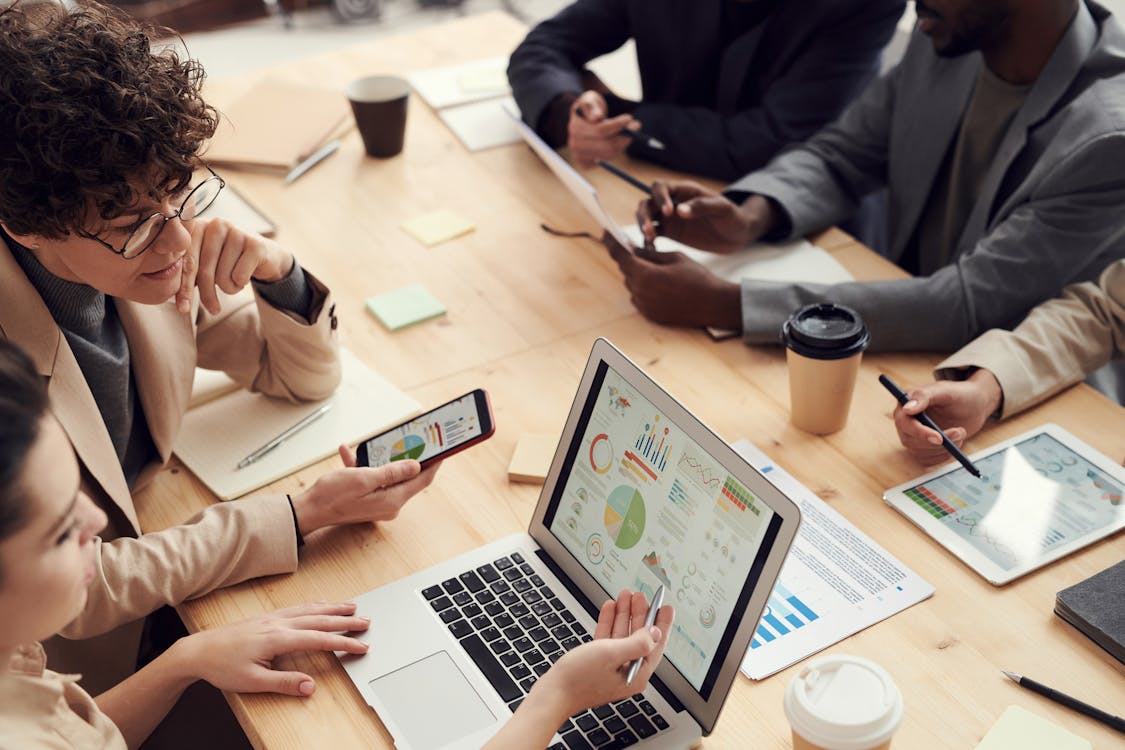 6. Influencing the target audience
Finally, content marketing will help you attract your target audience. Whether your product is specific or you provide niche services, you have to speak to people that are directly interested in your goods. The right content placed on appropriate platforms will bring you lots of people who are already familiar with such a product and are willing to pay for it.
Defining your customers' needs will ease the job for you. When learning your target audience, all you have to do is to prepare content that can be interesting to those people. And what is better, if you track the conversion rate, you'll be able to fine-tune your message and provide customers with the information they definitely require.
Conclusion
It was only the first part of our guide on content marketing and all the profits it can bring to you. In the next article, we will continue to get you familiar with all the advantages you can receive when building your marketing based on content. Stay with Adsy to learn more!
More Like This