Content Marketing is everywhere. More and more companies reach the point when traditional marketing schemes don't bring the desired outcome. A survey conducted at the beginning of 2017 showed that 88% of B2B organizations were using content marketing in 2016, and in 2017 the majority of them (70%) were planning to produce more content that they used to.
As Adsy provides content marketing services aimed at buyers' and publishers' mutual profit, we are happy to share our experience and name the main benefits that our clients observe. We'll divide this topic in two articles to cover separately the advantages buyers and publishers get using content marketing best practices and Adsy services.
The reason why content marketing has become such a popular tool to boost the development of your business is that it impacts nearly each part of it, and gives a chance to improve its image and income rates.
SEO benefits of content marketing and blog posting
"Given that content marketing isn't just about producing content, but about earning traffic to it as well, SEO should be a cornerstone of any content marketer's repertoire."
Rand Fishkin
You might say that you don't know much about SEO, and that's okay. At the moment you don't need profound knowledge on this matter, but we recommend you get some basics later if you understand you have serious gaps. For now, what you should know is the following: if your business is presented online, you need to make sure it can be easily found on the Internet. Thus, you want your SEO to be as efficient as possible. A strong content marketing company assures positive SEO results for business and brand, and this is how it happens:
Your brand's online visibility gets better
When done right, content marketing equals quality content and that equals better search engine ranking. Some studies argue that valuable posts of 2000 words and more easily get to the top of SERP (search engine result page).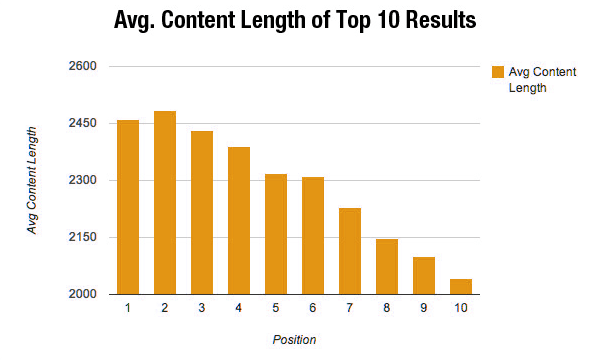 What's more, by regularly publishing useful content you establish yourself as a thought-leader, as an influencer whose opinion matters. This, in its turn, builds up credibility toward your content and brand as a whole.
You boost social media shares
It's rather hard to determine a definite system behind the social network popularity of any piece of content. A huge study by Moz (an expert on SEO we wrote about in our Case Study) showed that long-form content has higher response rate from social networks in a form of shares and backlinks.
Interesting insight here - there is no obvious correlation between shares and backlinks content usually gets from social media. For instance, readers usually share and place links to the content for different reasons, and types of content differ as well. Shares are actually a bit easier to get, but only high-quality posts from authoritative resources tend to receive the highest number of backlinks to them. For buyers this can be a strong signal of content's quality and provide ideas for further content marketing strategy.
Anyway, relevant content of appropriate length encourages people to share it, which brings us to the next SEO benefit of content marketing.
Better link building
In 2017 the old ways to build backlink profile by buying links from directories or by spamming on forums or competitors' websites don't work as effective as before. It could have been a disappointment, but the new way is actually more convenient, seriously. Content marketing allows you to unite and direct your efforts in one direction (quality content creation) to get maximum payoff from several sources at once.
As soon as you start creating valuable content, people start sharing it. And not only on social media, but on their blogs and other relevant sources. More shares means better backlink profile for your website, which results in…
Higher website authority
Writing quality content is by itself a good way to gain credibility and authority in front of search engines. Moreover, after your readers realise the practical help of your content and start sharing it around the web, search engines will give your expertise even more credit.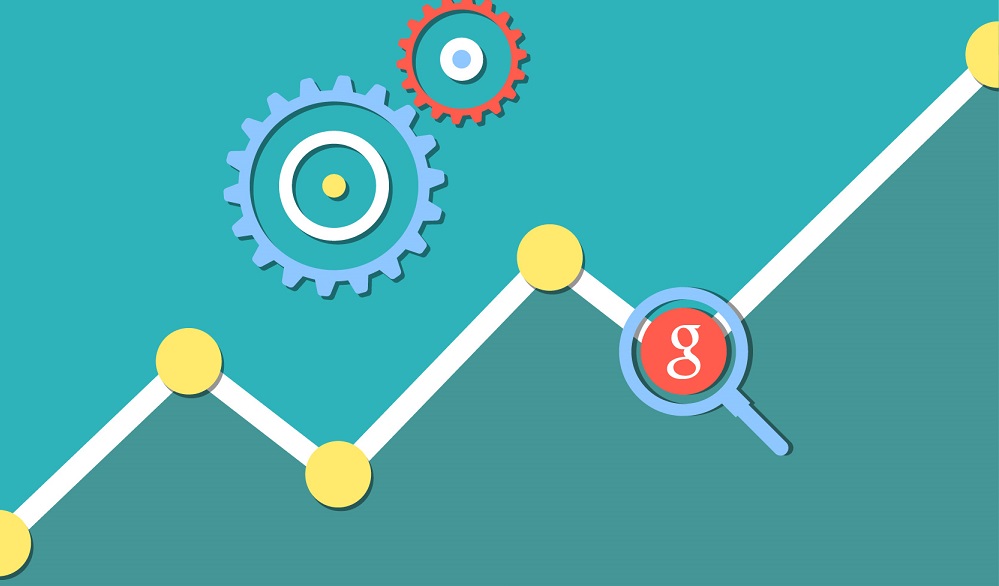 When search engines' trust grows, your website can get higher search ranking, as there is an obvious correlation between the number of backlinks and organic search results improvement. Quality content, in any case, is one of the core success elements for higher website authority.
Traffic increase
The channels can be different, but traffic does increase with the implementation of a thought-out content strategy. What can you count on?
Traffic from social networks if you promote your content there or have "Share" buttons on your website pages
Organic traffic from search engines if you've built the website authority and keep targeting long-tail keywords in your new posts
Traffic from image search if you strive to create unique visual content and optimize images' alt attributes using relevant keywords
Referral traffic if guest blogging is a part of your content marketing campaign or if you are using content creation and placement services at Adsy
Business benefits of content marketing
"Traditional marketing talks at people. Content marketing talks with them."
Doug Kessler
As you may have already understood, content marketing ties together many areas of your business and help it grow. Beside all the improvements in SEO we've mentioned, content marketing simplifies marketing efforts in general. As long as you make sure your content talks with people you're addressing you can't lose.
So how can your business change when content marketing is done properly?
Number of branded content increases
We've mentioned this point while talking about building authority among search engines. Nonetheless, it matters not only to them, but the respect toward your brand name matters not only to Google, but to your potential customers as well.
By writing high quality unique articles, reviews, guides, and other types of content about your services or products on your website or on high quality publishers' platforms, you increase brand awareness. Some research findings suggest that people are not ready to buy from a brand they run into for the first time. It takes at least three productive encounters to make up our mind about a purchase. Content marketing assures you make a good impression during them and introduce your brand as an expert in the field.
Business starts generating more leads
A study by Hubspot argues that B2B companies that post useful content on their blog regularly generate 67% more leads than those that ignore content marketing. The reason is the same - people tend to believe something or someone they know and trust. When they know you give useful advice, they will more eagerly visit your website or address to you when they stumble across a problem you can help with.
Increased number of customers
Whichever option you choose - having a company blog or ordering and placing content on relevant resources, each method will present your company and its products / services to people.
Just like with leads, bigger brand awareness opens the door to customer growth. The Content Council's survey demonstrated that more than a half of respondents (55%) were willing to buy from a company that distributes original and user-driven content.
Additionally, you can get direct sales from the posts placed on third-party websites using Adsy services. In this case recommendations of your brand will serve as another channel to drive awareness and prospects' trust.
Support throughout the marketing funnel
Unlike many other traditional marketing tricks and strategies content marketing is your irreplaceable guide through the entire customer journey. Brand recognition, introduction to the product, assistance during and after purchase, vendor-customer relationships, step-by-step evolution of brand loyalty - content marketing is always there for you and your company's needs.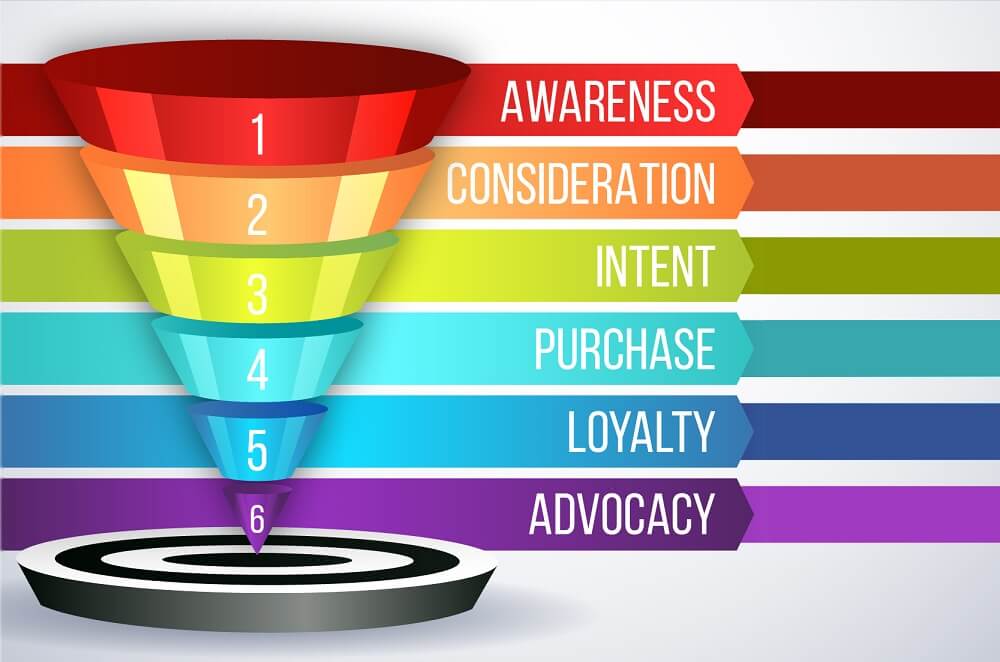 You save marketing budget and time
In many situations, content marketing presents much bigger value for money than advertising campaigns or other paid media sources. Besides, when choosing it you don't need to worry about ROI - the posts you've placed on your or publisher's site stay forever, constantly bringing you new customers from organic search or from backlinks in publishers' posts.
When you realize the amount of work you'll need to do to make your content marketing strategy run smoothly, you can easily get scared away. However, there are always options to optimize the process of content creation so that you could concentrate on more urgent issues.
One of them is to order content creation rather than doing it by yourself, especially if your team is quite small, and the range of tasks to perform is vast. Or, you could prepare a few content pieces beforehand to deliver to users on demand. Perform content marketing audit and develop a strategy to save your time and ensure returns of your efforts.
Reach out to your target audience
We've repeated it many times, but it still makes sense to say that again: content marketing is all about communication between you and your potential customers. And it's such a self-sufficient tool to research, execute and modify communication process!
Social networks, comments, engagement statistics are there to help you identify your potential customers' needs. Various types of content at your disposition help to choose the ideal form of communication. And then, again, all means of interaction and statistical data help you make changes and provide users with the best content.
Moreover, by choosing new means of communication over and over again you get a chance to grow your audience and reach out to a bigger number of people.
Other content marketing benefits you get with Adsy
The most sophisticated B2B marketers spend around 46% of their total marketing budget on content marketing. If you decide to invest in quality content creation, Adsy is here to help.
We're striving to develop a content marketing platform to assist you in achieving all your content marketing goals and help you get the benefits we've been talking about. So, what other benefits can you get with Adsy beside the ones we've mentioned above?
Communicate with publishers to explain any requirements for the tasks
The more details you provide for the task the higher your chances are to get the results you have on your mind. Adsy gives you a chance to communicate with publishers and clarify all the requirements.
Use filters to search for publishers
Adsy provides you with a set of filters to find the most relevant publishers. Domain level, DA, PA and lots of other filters are used to narrow down your search. Moreover, if you fail to find the publisher corresponding to your requirements, you can use a customized order option. When you place a customized order, Adsy team manually selects your ideal publishers outside of our standard inventory.

Automated control over the content placement
Adsy guarantees that the content you receive meets your requirements. In addition, we automatically check that the content is placed on a publisher's website and that it includes all the necessary links.
We genuinely hope that the benefits we've described provide you with reasons to invest in content marketing. We also hope that you'll be satisfied with the results you'll achieve using content marketing and Adsy services. Let us know if you've already tried Adsy and share your achievements in the comments below.