Created on
March 31, 2021
| Updated on
September 22, 2023
Year in Review: Content Marketing Trends in the USA
Content Marketing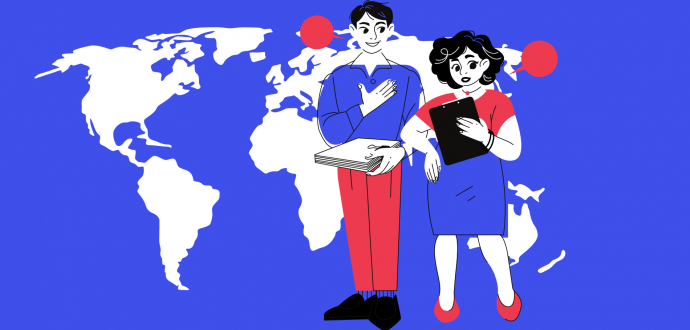 When we are talking about a year in review, we have to remember content marketing trends. They directed the content production, companies' messages, and interaction with users.
At the same time, we understand that 2021 was still affected by the coronavirus.
This way, content marketing has changed under the influence of the pandemic. Its priorities have slightly shifted from having a purpose to fulfilling its duties. As such, 2021 became a pivotal year for many brands.
In today's article, we'd like to make a recap of what was going on with content trends. We've gathered some data and graphs to help you understand what happened and what you can expect from 2023.
Contents
Trends in content marketing

42% of global content marketers in North America planned to increase content marketing budgets.
At the same time, 66% of B2B content marketers in North America wanted to enhance content marketing spending (Statista).
Change in the B2C content marketing budgets (2019-2020)

Thus, COVID has made some changes to marketers' plans. Respectively, 34% of marketers stated they hadn't changed the intended budgets. Yet, 33% have experienced a slight decrease (Statista).
Following the mass shift to the digital environment both well-established brands and newcomers have experienced more competition. As such, the main content marketing goal was to establish brand awareness.
The second most vital task was building trust and growing the brand. According to the latest Statista research, 85% of B2B and 81% of B2C companies strengthened their brands and their images to the outside world.
Leading content marketing goals

Yet, companies that had got creative and served their duties paved their way through pandemic hardships.
For example, Facebook offered free ads to WHO to help them reach and educate more people.
Of course, the pandemic wasn't the only event that has shaken mankind.
For instance, Gillette will support the #MeToo movement with $1 million donations till 2023. Also, they changed their motto from "the best a man can get" to "the best men can be."
Corona (the beer manufacturer) has a tough time. Nevertheless, they started an environmental campaign letting people pay for beverages with plastic. That has left a positive mark on the brand.
Zoom ensured communication between people in the past few years. The company's slogan was not only #StayConnected but also #MeetHappy. To spread the joy the brand even started a contest for the best virtual background.
So, trends in content marketing have gathered around serving people and trying to make their lives easier and happier through the hard times.
Social media
Social media, a long while ago, has become a powerful tool for marketers.
In 2021 social media ad spending grew by 1.14 times compared to 2020.
We see social media marketing usage for achieving company goals among continuous digital content trends. Therefore, the prospected social media spending in 2022 will count to 67.4 billion.
Social media ad spending in the US (2019-2021)

Active presence and campaigns on social media are quite understandable. The time spent on social media went from 145 minutes as of 2021 to 147 minutes in 2022.
The two leading networks among the US users were:
Also, 25% of users saw social media as a trustworthy source of information.
Yet, among B2C marketers, 94% preferred Facebook, while among B2B marketers, 94% indicated using LinkedIn (Statista).
Other sources prove that Facebook is the most popular network, also adding Pinterest, Twitter, and Instagram to the list.
Instagram is one of the most popular platforms to use for influencer marketing. It's another effective opportunity for businesses to approach potential customers.
Anyway, even topics covered have changed under the pandemic influence. According to Statista,
58% daily decrease experienced vape-related industry,
58% daily decrease experienced hotel-related industry,
29% daily decrease experienced jewelry and watch-related industry,
24% daily decrease experienced in the shoe-related industry.
Yet, overall social media use grew up due to COVID.
Personalization
Personalization has become an indivisible part of modern-day content marketing. A variety of content marketing articles recommend creating content with users in mind.
And we cannot agree more.
Moreover, 2021 showed us that brands need to find things in common with their customers. That ensures they can build lasting relationships. Taking into consideration the current situation, it's vital. This way, brands can be sure they have loyal customers that are ready to support their business.
So, that's what happened with digital personalization in 2020 in the US:
78% of marketers used personalization in e-mail marketing,
31% used personalization in mobile apps,
56% of respondents used website personalization,
33% of marketers in the US used over half of their online marketing budget on personalization efforts.
Though "personalization" was a word of the year three years ago, it continued to bring its impact in 2022.
Once again, consumers are more likely to interact with brands that provide valuable and customized content.
Personalization key figures

Podcasts

One of the top content marketing forms was podcasts.
In 2021, 57% of Americans had listened to podcasts. Yet, this number increased by five percent in 2022 and is 62% now. (Statista)
Perhaps, the last two years were a breakthrough for this content type. Sure thing, content marketers actively used podcasts to engage with customers and generate sales.
Here are the most popular podcast topics:
music,
comedy,
sports,
science,
art.
Of course, the pandemic was one of the reasons for the podcasts' popularity growth. Firstly, it was a great option to escape the situation. Secondly, many users found lots of useful and interesting content to check.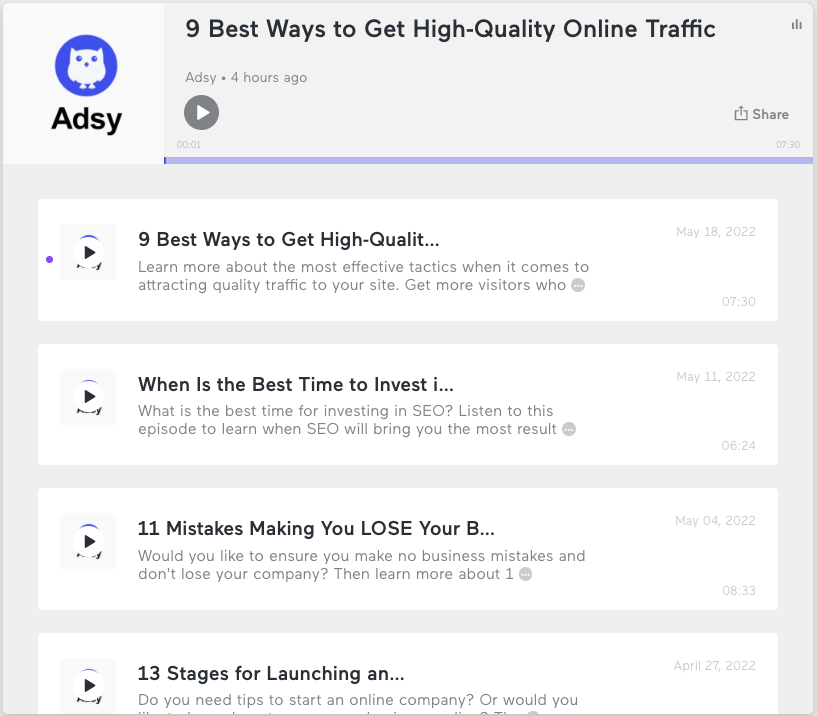 What changes did Adsy experience?
During last year we did our best to keep an eye on emerging marketing trends.
We've covered a variety of topics (and updated them in 2022) to help your sites glow and stay competitive. For example, you could learn more about:
Yet, it's only a tiny part of all the helpful content we've created.
As some business owners ask "Does article marketing still work?" we reflect on this theme as well.
Reaching new audiences via guest posting, aka article marketing, was and is still effective. To make your experience more productive we've updated our design and added new services.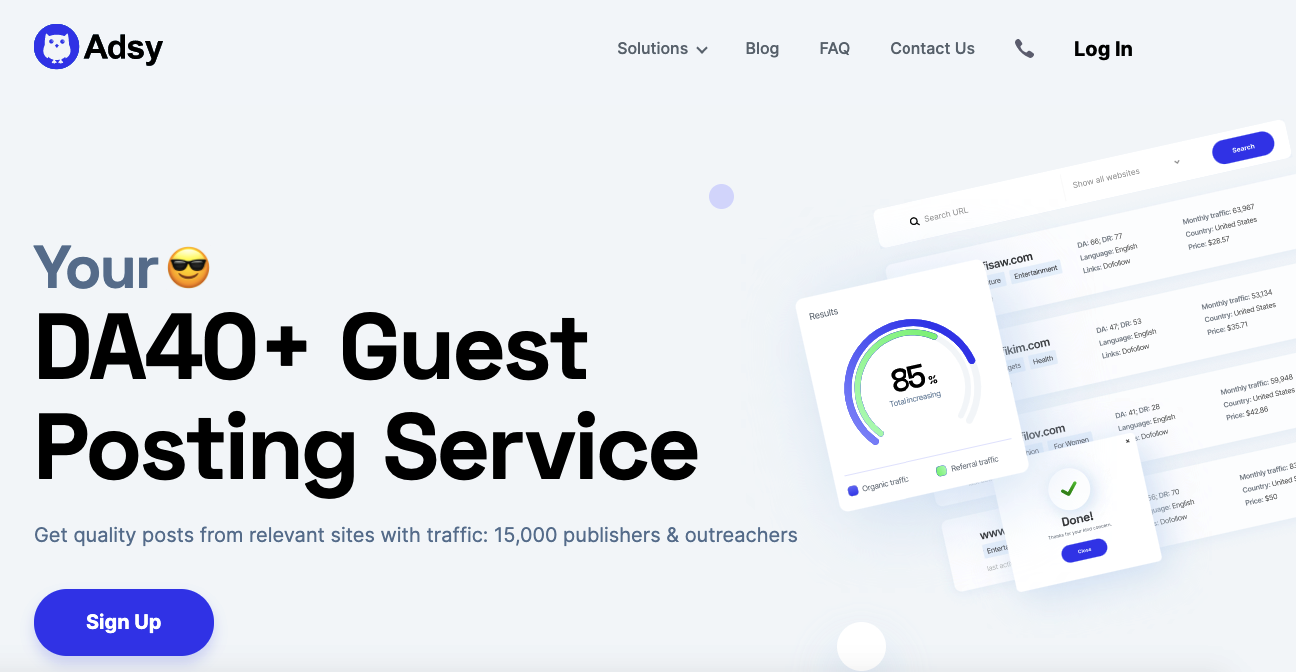 Conclusion
To maintain content marketing in 2022 and do it successfully, you have to know what has happened before.
In this article, we've gathered some content marketing trends that have consolidated positions.
Their influence will continue to stay palpable in 2022 as well. This way, try to adapt your content marketing strategy to fit the modern users' needs.
If you want to take a closer look at trends in 2022, check out our blog.

More Like This