Created on
October 25, 2023
| Updated on
October 25, 2023
What Elements Affect Organic Ranking in 2023?
SEO Articles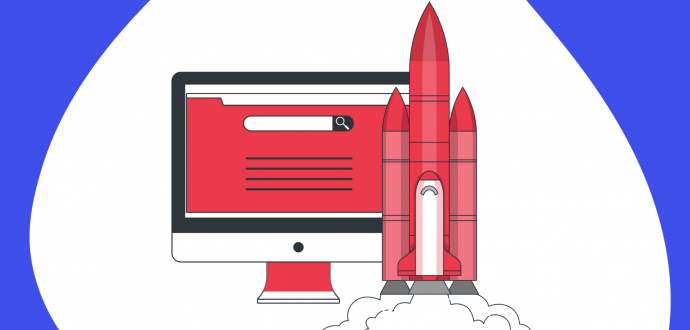 Google never fails to surprise us with new updates. There are lots of things to take into account and maneuver through that it can wreath your head.
Yet, there is certain stuff that can be influential when it comes to organic ranking.
As you might have guessed, it's content and backlinks. So, we decided to address the latest studies, data, and insights to understand how these elements affect organic ranking in 2023.
Contents
Content length and keywords
Many respected online publications like Backlinko, Search Engine Journal, and others agree that content is an essential ranking factor. MonsterInsights even puts content in the first place.
Well, and that's not a surprise at all.
Google clearly regulates content quality requirements. We highly recommend checking Google's guide on creating helpful and people-first content. We also have mentioned that growing content class is the top marketing trend.
One of the questions you find in the guide is, "After reading your content, will someone leave feeling they've learned enough about a topic to help achieve their goal?"
So, how long should your content be to fit people's needs but also satisfy search engines' expectations?
Let's refer to the State of Content Marketing 2023* by Semrush.
Its team has conducted in-depth research regarding the site's ranking based on the content length. They divided the 30,000 articles they've looked through into three performance groups.
Yet, our team is especially interested in those holding the first three positions of Google's SERP. So, how long were the articles, and how many keywords did they include?
The average number of keywords a high-performing article in the top 3 results on Google had is 5.5,
The text length of the high-performing article was - 1,152.
Let's not forget that we at Adsy did our job collecting data from expert sources regarding content length. The results were (as of best-performing content):
Hubspot - 2,330 words,
SerpIQ - between 2,000+ to 2,400+ words,
Backlinko - 1,447 words.
As you can see, 1,000+ words content has higher positions and, respectively, receives more organic traffic.
You can say, "But length is not a direct ranking factor."
And you will be correct. Yet, Google evaluates content's usefulness, correlation with search intent, ability to share something new and helpful, and so on.
It's pretty logical that you can fully cover a certain topic in a lengthy article. You can logically build your narration, structure your post, follow E-E-A-T practices, and satisfy customers' needs.
Nevertheless, the content length should fit for purpose. That said, investigate your customers' requests. Use as many words as needed to cover those queries.
Also, do not forget to include a primary keyword (supported by some more middle- or long-term keywords). Balance your content to satisfy humans' and search engines' expectations.
Content types and elements
There are various article types you can use. Yet, some might be more popular than others. And some might have better results on SERP.
For instance,
Covering "everything" posts,
Comparison, and
Numbered lists
articles tend to be the most widespread. Yet, guides, how-tos, and mistakes to avoid content also hold leading positions.
However, the content format only does not make a specific article successful. There are some elements that you need to include to attract organic views and get visitors.
Firstly, you need to remember about the article's structure. Help people and search engines understand your content better! Moreover, it'd be great if you could seamlessly add keywords into headings.
Based on the research*,
29% of high-performing articles utilize H2, H3, and H4 headings.
That's the practice we personally use (as well as other respected blogs). We are sure structured articles are easier to scan, give a better understanding of what's inside, and divide your posts into logical pieces.
The next stop is visuals. We've already shared 13 reasons why you might like to use them in your content. And their influence on organic performance is an important one.
According to the study*, image presence influences
Pageviews - articles with seven or more pictures get 359 pageviews,
Shares - articles with seven or more pictures get 14 shares,
Backlinks - articles with seven or more pictures get 14 backlinks.
Thus, articles with four to seven images also have good performance results.
Another interesting statistic* refers to data and research-filled articles. Semrush has worked out 500,000 posts to share the following findings.
High-performance articles contain:
Data - 22%,
Research - 14%,
Study - 9%,
Infographics - 0.4%,
Chart - 4%.
The study* found that content, including data, seems to perform higher on the result page. Of course, research-driven articles feel harder to write. Especially when you don't have the basis for collecting in-depth data or, simply, time.
Nevertheless, you can collaborate with other blogs or sites to collect opinions and data. Also, you can encourage your clients to take part in questionnaires.
This way, you can create original research, structure it right, add keywords, and expect higher ranking and better traffic.
Backlink presence
It is well-known that pages that rank higher on SERP get more organic traffic. So, getting to the top three results should be your priority.
The presence of a strong backlink profile can help you with this.
Your work on backlinks can grow your rank and number of visitors. That might happen thanks to various signals and benefits those links offer.
Authority growth. Backlinks that you receive from high DA sites signal search engines that respected online publications value your content and link to it. As a result, your authority increases, and your pages can be ranked higher for certain users' queries.
Relevant links. It is also important to get links from relevant sites that operate in your industry or niche. That said, you can establish yourself in a specific category. Search engines will understand that your content can be helpful to users and match their search intent.
Natural growth. If you create authentic, unique, and helpful content (e.g., original research), various domains from your niche might link back to your pages. This way, your site's reputation can be enhanced.
Diverse links. It is better to build 50 links each from a new respected domain than 100 from one site. Getting backlinks from trusted sites within your category will send positive signals to search engines and help your site rank better.
Those are only a few perks link building can offer. In any case, sites that have a well-established backlink portfolio have much more chances to rank higher than similar sites without backlinks.
Conclusion
Combine link building and content creation best practices to grow organic traffic.
Take into consideration specific requirements that apply to both strategies. Write content that fully answers users' queries. Remember that it should be people-first, yet the SEO element should still be present.
Also, build backlinks that come from high DA, relevant, and respected sources operating in your industry.
That's how you can palpably improve your SERP positions and increase organic ranking in 2023.
More Like This