Created on
August 2, 2023
| Updated on
August 2, 2023
19 Iconic Books about SEO You Should Read
SEO Articles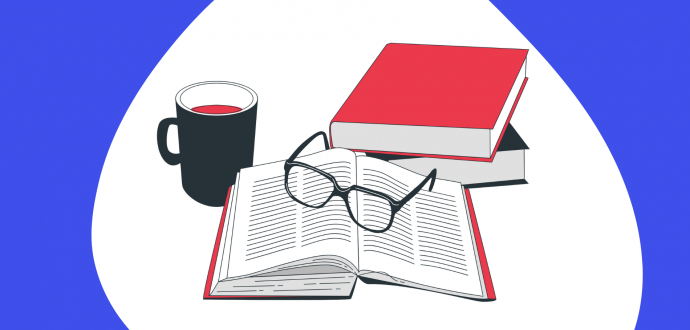 Is SEO a hard thing or not? Well, many professionals debate this topic.
Some share the opinion that it's not a tough thing to learn. Some claim that the fact that doing quality SEO gets harder is a good sign.
We, as SEO experts, would say that search optimization nowadays has lots of challenges and applications. That said, companies from different industries and professionals from various departments need to know how to use SEO.
That's why we decided to find some helpful materials to get you acquainted with SEO or provide further knowledge.
So, let's get started to ensure you dominate the SERP.
Contents
1. "The Art of SEO" by Eric Enge, Stephan Spencer, and Jessie Stricchiola

This is a book by one of the most respected names in the industry, and experience of doing SEO for huge companies.

This book provides dozens of helpful techniques and guidelines. What's awesome, both beginners and professionals can find helpful pieces of information by reading "The Art of SEO."

You can find anything from indexing to search intent and link analysis or search operator techniques.

2. "SEO 2023: Learn Search Engine Optimization with Smart Internet Marketing Strategies" by Adam Clarke

A newbie or an expert - whatever level, you will find something helpful after reading this book. This is the freshest edition of an Amazon bestseller.

It's incredible to find something fresh out of the oven as search algorithms constantly evolve. Plus, the author gives a glimpse into novelties from Google in his opening word.

This book will offer you lots of practical tips. Choosing "money" keywords and learning how Google calculates search results are only a few of the valuable things you can learn.

3. "Search Engine Optimization All-in-One For Dummies" by Bruce Clay

Don't get offended by the book's name! This is now a 4th edition by the SEO trainer for SEO specialist and marketers Bruce Clay. Basically, it's nine whole books in one.

Each book is literally a mini-course on a separate topic. So, you can learn search optimization in a logical way and without complicated narrations.

This edition will teach you how to analyze competitors' strategies and rank better, how to develop a keyword strategy, treat international search engines, and more.

4. "SEO for Growth: The Ultimate Guide for Marketers, Web Designers & Entrepreneurs" by John Jantsch and Phil Singleton

It's obvious that you can get exposure online without SEO. But what's less obvious is that not only SEO specialists get involved in SEO.

If this is your case, check this book. This edition will help you establish the right mindset to understand how search engine mechanisms work.

This book is a perfect option to learn more about creating and re-purposing content, making social media channels work, conducting keyword research, and lots more.

5. "SEO Fitness Workbook: The Seven Steps to Search Engine Optimization Success on Google" by Jason McDonald

If you'd like to read a book by an SEO practitioner who also has courses at Stanford University - that's the one for you!

This guide will assist you in making your website fit for SEO. Decades of experience in the industry helped Dr. Mcdonald to create a comprehensive workbook for professionals.

Made of seven parts, "SEO Fitness" will educate you about identifying goals, finding keywords, fine-tuning on-page SEO, doing content marketing, and off-page SEO.

6. "The SEO Blueprint: How to Get More Organic Traffic Right NOW" by Ryan Stewart, David Krevitt

If you run an online business, it's essential to rank in the top 10 results. And this book will teach you how to do this.

This book includes positive reviews from fellow SEO professionals as well as beginners. That's why you can learn SEO tricks or deepen your knowledge.

The SEO Blueprint will tell you more about what keywords to use, links you shouldn't build, what type of content to write, and lots more.

7. "Search Engine Optimization: An Hour a Day" by Jennifer Grappone and Gradiva Couzin

That's the third edition of this book. It'll help you get rid of confusion or complications connected with SEO. You will get a step-by-step search optimization strategy to run on a daily basis.

This book is truly practical as it includes examples of tools you can try and download. Moreover, you see real cases that illustrate key points of this edition.

If you'd like to get strategic about your SEO strategy, this read is for you. Learn more about setting goals, creating plans, monitoring trends, and so on.

8. "SEO Like I'm 5: The Ultimate Beginner's Guide to Search Engine Optimization" by Matthew Capala

This book will fit a wide audience - with or without strong technical SEO knowledge. That truly is a nice find for business owners and entrepreneurs who want to get more exposure online.

If you are stuck in digital noise and blogs giving you opposite information about what SEO techniques to choose, stick to this book.

"SEO Like I'm 5" is an action- and result-oriented book. So, you'll learn about how to build an SEO-friendly website, what tools to use, find keyword opportunities, and more.

9. "SEO Made Easy: Everything You Need to Know About SEO and Nothing More" by Evan Bailyn

SEO is rather various. But this book takes into account major search optimization you'd like to know.

Evan Bailyn spent years studying search engine algorithms and rules. After finding ways of outsmarting them, he's ready to share the essence of working tips.

So, don't miss a chance to uncover lots of helpful information, from getting targeted traffic to link building strategies or escaping dangerous myths and converting SEO results to paying clients.

10. "SEO 2016 & Beyond: Search engine optimization will never be the same again!" by Andy Williams

Long gone are the days when you could use aggressive SEO tactics or try to rank among SERP's top 10 due to Google's loopholes.

This book is all about safe and white-hat search engine optimization strategies you can use for your website.

You will learn what backlinks are valuable for Google, how to work with anchor text, why it is vital to build a site's authority and get more helpful tips.

11. "The Link Building Book" by Paddy Moogan

If you'd like to take a deep dive into one of SEO's elements - link building - this book is for you. Written by an SEO expert with almost 20-year experience in the industry is a great choice.

It's a worthy-to-check publication for both beginners and professionals. Moreover, access to the book is free, so it can be you start to learning SEO.

There are 22 chapters, including link building basics, anatomy of links, planning and executing link building campaigns, and lots more.

12. "Search Engine Optimization Secrets" by Danny Dover and Erik Dafforn

Written by experienced SEO consultants, this book is a fit if you'd like to boost your advanced SEO knowledge. Plus, it can be a guide to your first SEO clients.

This edition provides unknown for wide audience tips and tricks from experts who worked with Fortune 500 companies.

Educate yourself on how professional SEO specialists perform SEO audits, what techniques industry leaders use to stay on top of SERP, and so on.

13. "Inbound Marketing and SEO: Insights from the Moz Blog" by Rand Fishkin and Thomas Høgenhaven

Moz runs one of the most praised SEO blogs. No wonder its founder, Rand Fishkin, decided to compile a handy book based on the most helpful blog posts.

As the algorithms are constantly changing, this book will provide a closer look at the most vital elements of your success online - inbound marketing and SEO.

This anthology will tell you more about outreach, content and social media marketing, analytics, and leveraging your existing channels.

14. "Ultimate Guide to Link Building: How to Build Backlinks, Authority, and Credibility for Your Website, and Increase Click Traffic and Search Ranking" by Eric Ward and Garrett French

That's another book that will help you with one of the most complicated yet, essential parts of SEO - link building.

You will access the little-known tactics of building links. That said, you will learn more about getting links from blog posts, social media, public relations, and more.

This book will also uncover various techniques, tools, and tactics to make your link building journey easier and more effective.

15. "The New Rules of Marketing and PR: How to Use Social Media, Online Video, Mobile Applications, Blogs, News Releases, and Viral Marketing to Reach Buyers Directly" by David Meerman Scott

SEO is very varied. So, ranking your site higher on SERP can include lots of lead-in actions. And marketing & PR play an important role in your company's online success.

This is a best-selling book translated into 25+ languages. It will guide you into the world of establishing relations and trust step-by-step.

This edition will show you dozens of case studies, real content and inbound marketing examples, coverage of social media platforms, and more.

16. "Content Strategy for the Web" by Kristina Halvorson and Melissa Rach

Content has a palpable influence on your SEPR positions. That means you need to know how to build an effective content strategy.

This book will help you unleash the full potential of content. It will fit you even if you have your future steps in mind or are completely clueless about where to begin.

You will understand the value of content strategy, discover the processes behind the content strategy, and lots more.

17. "The Google Checklist: Marketing Edition 2016: SEO, Web Design, Paid Advertising, Social Media, PR." by Alyssa Ast

As you already know, many factors influence how your site will appear online. So, it's cool to be aware of as many elements as possible. Of course, SEO is on the list.

Here you will learn more about online marketing, attracting and converting clients, and what customers want from your website.

We recommend you check all the parts of the book as they are very essential. Yet, the SEO chapter includes information about on-page, off-site, SEO, and PR search optimization.

18. "SEO: Step-by-step beginners' guide to dominate the first page using Google Analytics, Adwords etc." by John Slavio

If you struggle to promote your site or blog online, this book is for you. Instead of giving up, we suggest you check step-by-step instructions on how to dominate SERP.

So, refer to this publication if you are looking for SEO explained in a simple way. Of course, simplicity won't hurt efficiency.

This way, you'll learn more about on- and off-page SEO, content and social media marketing, and discover top keyword research tools.

19. "The SEO Book: Search Engine Optimization 2020" by Alan McMahon

Your way to the top SERP shouldn't be challenging. This guide is a perfect choice if you want to understand how to influence your findability and awareness.

Moreover, you'll learn how not to spend your money in vain but rather use working tactics for better visibility and sales.

This book includes a wide range of SEO topics from voice search to SEO audit and SEO benchmarking or even free SEO analysis of your website.

Conclusion

We did our best to gather top publications to help you rank higher than your competitors.

The SEO journey can be uneasy. Yet, the right references, learning materials, and dedication can change the situation for good.

Also, don't forget that we are always ready to help you with one of the most tricky SEO elements - link building.

More Like This