Do you know that content marketing costs 62 percent less than traditional marketing does but still manages to generate around three times the leads? In fact, 70% of consumers prefer learning about companies through articles as opposed to advertisements.
If you are a content marketing leader, you will be able to attract new users and turn them into loyal followers. Unfortunately, content marketing mistakes can stand in your way and make it impossible. It doesn't matter if you are a seasoned pro or still learning about content marketing. You need to identify and avoid various mistakes.
Focusing Solely on a Blog – One of the Most Common Content Marketing Mistakes
What is content? That might sound like an easy question, but it's actually a real headscratcher.
Most marketers think that content marketing means one thing. Blog posts. They create tons of killer content, but they post it on WordPress and call it a day. If you're going to be a content marketing leader, you need to think beyond the blog and use other types of content in your marketing strategy.

Marketers can use white papers, social media posts, photos, videos, checklists, guides, webinars, infographics, and more to attract audience. Don't try to do it all, though. You have some strengths, and you should utilize them. Are you great with videos and images but weak when it comes to white papers and podcasts? Then using visual content will be good for your marketing strategy. The key is to know what you are good at and embrace it. Don't stretch yourself too thin, though. Find the mediums you excel at and put your time into them instead of trying to do a little bit of everything.
Forgetting to Be S.M.A.R.T.
You are a smart person, but do you have a S.M.A.R.T. strategy? S.M.A.R.T. stands for:
Specific
Measurable
Assignable
Realistic
Time-based
If you fail to create a S.M.A.R.T. goal, people might read your content, but they won't take action. They key is to come up with your S.M.A.R.T. goal and then create your content strategy around it.
Let's say that you want to increase your subscribers by 50 percent. You should then break that up into smaller goals and use tracking software to measure them. The reason you need to break the goal up into smaller ones is to make it realistic. You are not likely to increase your subscribers by 50 percent in a month. However, you might be able to increase them by 5 or 10 percent monthly.
Procrastinating
Let's say that you are really S.M.A.R.T. In fact, you have goals for days. Your plans are ironclad, but there is one problem. You are not doing anything to execute them. And it is not a matter of simple procrastination. In most cases people who fail to execute their plans do so because they are waiting for something to change or improve, but that might never happen. Make a plan and execute it immediately.
Forgetting to Hail to the Queen
You have a king and a queen in content marketing. As you probably know, the content is your king. However, the king would not be functional without his queen, and in this case the queen is distribution. Simply publishing your content is not enough. You have to get it out in front of the masses or you have just wasted your time.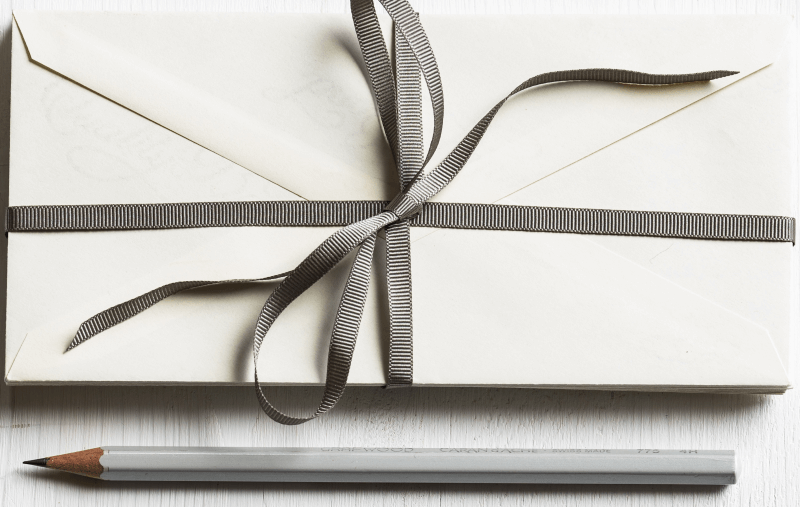 There are tons of distribution channels out there, and you need to master them all to get the best results. Utilize:
Email
Social media
Blogs
Forums
Influencers
Others in the industry
You should dedicate about 80 percent of your content marketing time distributing it to as many people as possible. Also, elaborate a different strategy for each channel. For instance, if you are sharing on social media, mention people who might be interested in your content. On the other hand, if you are contacting influencers, take your time to research who they are and what they are about so you can speak to them on a personal level.
Overdosing on SEO
SEO is like fruit. If you have the right amount of it, your body or content marketing strategy will be healthy. If you have too much, though, you will suffer the consequences. Overdoing SEO will set you back quite a bit.
Let's go back to 2007, since that's when SEO was the ruler of the land. Back in those days, you could publish a ton of keyword-stuffed content and get amazing results. Simply putting "content marketing mistakes" 50 times in a blog post would help you get traffic and followers. It was not great for readers, but search engines ate it up.
Now, though, the landscape has changed a lot. First, it is a lot more competitive out there. Most businesses have blogs, from the chain retailer to the mom-and-pop shop down the street. On top of that, the search engines no longer reward keyword stuffing. Google and other search engines like content that helps readers. If you over-optimize your content to get higher search rankings, you are going to pay a hefty penalty.
So, how do you stand out in a saturated blogosphere that no longer rewards keyword stuffing?
Uniqueness is the key. Look at what the rest of the market is doing and offer something different. Use comic strips or cool videos. Give behind-the-scenes looks or tips that nobody else is providing.
Using Content to Promote Annoying Sales Pitches
You are made to sell, right? That's why you create the content in the first place. You have something to sell and you want to attract buyers. It makes sense to go for the hard sell with your content then, doesn't it? In reality, that is one of the top content marketing mistakes that even some of the big businesses make.
Instead of promoting a product or business, spend your time crafting content that:
Is interesting
Is useful / educational
Refutes common objections
This is the best way to get consumers to gravitate to your business.
Putting the Brakes on Quality
One of the biggest content marketing mistakes is throwing quality out the window. Some marketers focus so much on creating a certain number of blog posts that they forget about quality. They only look at the numbers.

If you are writing content without thinking of your customer, you are going to have poor results. People who view your content will see right through your scheme, and you will pay the ultimate price by losing traffic. Instead of coming up with tons of generic or poorly written posts, cut down on the number of posts you make and go for quality instead. You might only be able to post once a week, but that single post will get a much better response than the five weak ones you were writing.
Writing for Generic People
Buyer personas rule marketing, but they can also lead to one of the most serious content marketing mistakes. Most marketers start with a generic buyer persona and fail to go deeper. They spend their time marketing to:
Male
Age 24-35
2.5 Kids
1 Dog
Has Financial Questions.
Who in the world is that guy? He is like a character in a movie that has never received a backstory. It is up to you to learn more about him so you can fill in the backstory and create content that speaks directly to him. By learning about his challenges, fears, and motivations, you can create content that will make him pull the trigger on a purchase.
This is easier than you might think. You don't need to hire an expensive customer research team. Instead, you need to:
Provide customer surveys
Interview your market
Engage with customers on social media
Once you understand your audience, it will be easy to provide them with the content that they need. That is essential if you are going to become the go-to expert in your field.
Going for Safety Instead of Touchdown
If you tackle a ball carrier in his own end zone in football, you earn safety and get 2 points. That's 5 points less than you would get with a touchdown. So if you only play for safety, you will not win the game.
The same is true with content marketing. If you only play it safe, you will never get the big score. That is why playing it safe may be one of the biggest content marketing mistakes. Playing it safe means building your marketing strategy around the best practices and never trying anything new.
You read a report that tells you the best time to tweet, and you follow it exactly. You read about the best way to construct your blog titles, and you never try anything new. A top marketer says your CTA button needs to be in red, so you do just that and never deviate from it.
But where is the innovation? As long as you play it safe, you are never going to score a marketing touchdown. Get out of your comfort zone, try new things, and drive the ball down the field for the best results. That doesn't mean you can't ever try some of the best practices, but if you only play by the rules, you are never going to lead. You will only follow, and that means you will leave a lot of confused customers out in the stands, wondering why they are watching you.
Create Quality Content and Distribute It Today
If you are making content marketing mistakes that are costing your business, it is time to make changes. If you are making any of these mistakes, maybe you need to reach out for help.
Adsy unites publishers and marketers, making it much easier to create and distribute content that impacts your bottom line. You will reach your audience with quality content, and you won't have to spend as much time searching for distribution channels. That means you will have access to the king (content) and the queen (distribution) with Adsy. You can post on high-traffic websites and finally get the results you crave.
The process is simple. You look through the open inventory to choose a publisher that fits your needs. All publishers are screened, ensuring that they offer good quality, so you won't have to worry about a thing. They all must adhere to Adsy high quality standards to even be considered.
Then, you have the option of ordering content or providing your own. If you order content, it will also adhere to the same high-quality standards. You won't have to worry about suffering from common content marketing mistakes with this content. If you decide to provide your own content, it is important that you take the time to avoid all of the mentioned mistakes. That way, your content will be powerful enough to get the results you want.
After the content is ready, it is placed on the publisher's website. This allows you to reach your target audience. Best of all, the publisher's site will give you access to consumers normally you would not be able to reach. Since the content includes links to your website, you will get the traffic that you need. You can also utilize targeting options to ensure that your content reaches the right people. This will help you to avoid making common content marketing mistakes.
You don't have to carry all of your content marketing duties on your own shoulders. If you want to play with the big boys, it makes sense to go with Adsy. What do you think? Are you excited about using Adsy for your content creation and distribution needs? Have you made a mistake that we left out? Are you going to change your strategy based on what you have learned?
Sound off in the comment section below.