Created on
July 26, 2023
| Updated on
July 26, 2023
Confirmation Status: Site Owner & Contributor (+Moderation). What & How to Choose.
Adsy Tutorials & News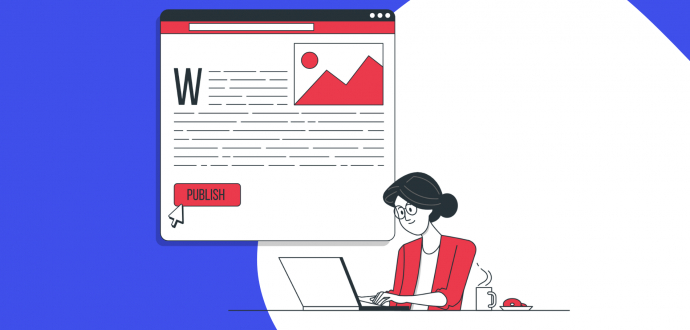 So, you decided to monetize your site or blog by adding guest content there. It's a worthy decision. That's why we'd like to guide you through the process of publisher account creation. And most importantly, we will tell you what roles (site owner or contributor) and how to choose.

Please make sure to read it attentively to start your work as fast as possible and avoid any complications.
Contents
How to add sites
After you registered, confirmed your email address, added your phone number, and stated your name, go to My websites.
There you will see the "Add website" button. Press it to get started. Agree with Terms&Conditions and continue.
Then you can proceed with two options: either by adding one site or a list of websites.
One site
Add your preferred site and click the next button.
On the next page, be sure to complete all the information in detail.
Please note if no one has claimed ownership of the site you are adding, you can fill in all the fields. The screenshot above demonstrates the website without claimed ownership. Make sure to provide all the required data for the site.
If the site already has a proven owner, some information will be pre-filled. You will be able to state only how much your services will cost (content placement or content creation & placement).
After you fill in the information, press "Next." You will return to the "My websites" menu.
List of sites
If you decide to choose a list of sites option, you need to press the corresponding tab. You can add your sites by pasting/writing them in the special box or by uploading a xls, xlsx, or CVS file.
After adding your sites, press the "Next" button to continue. Then you will be redirected to the "My websites" page.
Let's get Site Owner and Contributor statuses sorted
After you add your sites via either of the methods, you need to continue by choosing how you'd like to proceed - as a site owner or as a contributor. Note that picking one of the options is obligatory. Otherwise, we won't show your sites to buyers.
Site owner
You can continue with this status if you are a site owner and can confirm this. How do you do it, then?
All your added sites will be in the "My websites" tab. You will see the "Are you owner? Confirm ownership" sign next to the site. Press it to confirm the ownership.
Another way to confirm ownership is to click the "Not in inventory" sign and the "Confirm ownership" button.
Two options allow you to confirm ownership:
You can either upload a special file to your site's root directory,
or Post HTML code in the source code on the main page of your website.
Showing that you own the site and getting the "Site owner" status gives you more trust. That said, buyers are more likely to choose your sites and you (as a performer) for their orders.
But what if you don't own the site and only can post content there?
Well, this moves you to the contributor status.
Contributor
If you are not a site owner - no worries; you still can earn by placing content on the added site. After you added or uploaded sites and were redirected back to the "My websites" interface, you will see the moderation status.
(You can also see this status in My profile.)
As a new publisher, who would like to continue working as a contributor, you have to pass moderation. Normally, you will see the "Requires moderation" status in the top right corner.
We ask publishers to pass the moderation to ensure they can perform the tasks and provide qualitative services to buyers.
To get moderated, you need to press the "Requires moderation" sign or the "Not in inventory" sign. This action will open a pop-up window.
On the pop-up window, click the "Pass moderation" button.
This will direct you to the moderation page. You'll need to fill in the moderation form. Please do it scrupulously, as this increases your chances of a positive outcome.
After you finish doing this, press the "Send my data for moderation" and our professionals will check it.
You can track your site's statuses in the "My websites" menu.
Buyers will see your sites only after:
You pass moderation,
Your site is in the Approved status and is active.
Moderation status
While your site is getting moderated, you will see different moderation statuses in your profile or menu with your sites.
Requires moderation,
In progress,
Rejected,
Successful.
If you don't see your sites in the Approved status, most probably, you haven't passed the moderation.
The possible reasons are:
Your site doesn't meet the requirements (clause 5.21 - 11 of Terms&Conditions).
Your site is deactivated.
You haven't stated the price for your services.
Your site's or account's metrics are: Tasks with Initial Domain & Price equal or lower than 50 OR Average Lifetime of Links equals or lower than 70 OR Completion Rate is lower than 30.
Your account is on pause.
Try solving these issues before re-submitting your sites for moderation.
More Like This