Created on
June 14, 2023
| Updated on
June 15, 2023
21 Twitter Accounts about SEO You Should Follow
SEO Articles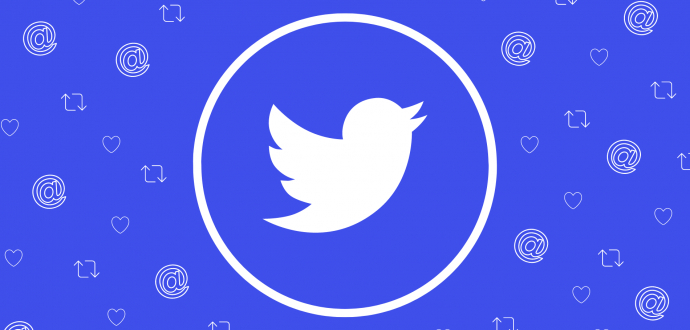 SEO is one of the cornerstones of your company's online success and growth. Without it, your business cannot seek online visibility, build relationships with Internet users, and increase sales.
A jaw-dropping 92.96% of total online traffic comes from Google Search, Google Images, and Google Maps.
That's a clear sign it's hard to survive online without search engine optimization. So, your goal as a business owner is to have SEO specialists as a part of your team. Or, at least, be in the know of the latest SEO trends and implement them into your strategy.
We constantly share SEO tips on our blog. This way, you are always welcome there if you prefer a long format. Yet, we understand that you might like the shot format to keep your finger on the pulse. In this case, short format news will suit you the best.
Meet 21 Twitter blogs to fuel you with current news, trends, and tips about SEO.
1. @sejournal
This is the Twitter account of one of the most renowned online publications in the industry - Search Engine Journal. It offers the latest news about PPC, SEO, content, and social media.
What will you see? Short outtakes from SEJ's expert long reads.
2. @Moz
Moz is made by SEO specialists for SEO specialists. The company builds tools for link building. Check this account for SEO software, on- and off-page optimization, technical SEO, and more.
What will you see? Links to Moz's helpful long reads and events, short tips & tricks from industry experts.
3. @BrianEDean
Brian Dean is one of the most respected professionals in the SEO and marketing industries. The founder of Backlinko provides valuable SEO tips, and training and covers link building strategies.
What will you see? Valuable pieces of content he finds helpful, and links to new tools.
4. @ahrefs
Ahrefs offers a wide range of powerful SEO tools to industry professionals. With its Twitter account it shares SEO hacks, tips on using its tools more effectively, and industry insights.
What will you see? Dozens of educational materials, guides on work with Ahrefs tools, and links to useful Youtube videos.
5. @semrush
SEMrush is an online visibility management SaaS platform. Its Twitter is a source for SEO, content marketing, and link building insights and tips.
What will you see? Educational posts, industry insights, cute and helpful visual content on SEO & marketing.
6. @Adsy_com
Adsy is a reliable guest posting service that helps thousands of marketers and SEO professionals acquire quality links and grow website traffic.

What will you see? Links to Adsy's original content about SEO, link building, and guest posting as well as statistics and tips on using Adsy services.
7. @joncooperatx
Jon Cooper, a Hyperlynx Media, Inc. founder and International SEO Consultant shares his take on SEO and link building.
What will you see? Jon provides links to his in-depth articles and his thoughts on the latest tools, SEO tactics, and industry trends.
8. @SEO
That's a self-explanatory nick of AJ Ghergich - who talks about SEO, SEM, and marketing-related topics.
What will you see? AJ shares the latest news about search engine updates, and AI influence on SEO, and retweets fellow professionals.
9. @Marie_Haynes
Marie Haynes is one of the top voices in the SEO industry. She helps businesses grow sites' quality over 15 years.
What will you see? Get links to her weekly emails about top news & events in SEO as well as search engine updates.
10. @NeilPatel
Neil Patel is another huge figure in the SEO world. If you want to get SEO tips from the New York Times bestselling author, this Twitter account is for you.
What will you see? Practical and tested guides and helpful advice, and links to Neil's streams and videos.
11. @CyrusShepard
Cyrus Shepard - a Zyppy SEO founder tweets about SEO and helps people drive more traffic to their sites.
What will you see? It's a source for in-depth studies, retweets from industry experts, and links to publications he finds insightful.
12. @seroundtable
This is a Twitter account of trusted industry online publication Search Engine Roundtable. Its obvious specialization is all-thing SEO.
What will you see? Get links to the most current SE Roundtable publications on search engines, technical SEO, and more.
13. @dannysullivan
Danny Sullivan is Google's Public Liaison for Search and Search Engine Watch founder. He is one of the most respected people in the SEO industry.
What will you see? Follow Danny for the latest Google updates and insights.
14. @jimboykin
Jim Boykin is the founder and CEO of Internet Marketing Ninjas. His main focus is SEO, link building, and digital marketing.
What will you see? Jim shares actionable tips and guides from SEO industry experts.
15. @randfish
Rand Fishkin is Spark Toro and Moz co-founder who tweets about SEO insights, including link building strategies.
What will you see? Rand shares his take on SEO, digital marketing, tips for using Spark Toro, and retweets colleagues.
16. @rustybrick
Barry Schwartz is the founder of Search Engine Roundtable and editor of major SEO-related online publications. On his Twitter profile, he calls himself a "Search geek."
What will you see? Barry shares the latest news about search and search engines he finds useful. Plus, he shares his own long reads.
17. @dohertyjf
John Doherty is the founder of Credo and SEO & growth consultant. His main expertise is link building and content marketing.
What will you see? Follow John for the latest news in search, product marketing, and his point of view on various services.
18. @timsoulo
Tim Soulo is a CMO of Ahrefs. He is one of the most respected persons in the marketing & SEO industries.
What will you see? He shares tips for using Ahrefs services for better SEO, new company releases, industry news, and more.
19. @dejanseo
Dan Petrovic is DEJAN founder - agencies that help medium to large brands and eCommerce websites with SEO and marketing.
What will you see? Dan writes about his services' novelties, SEO, and retweets thoughts from fellow colleagues.
20. @aleyda
Aleyda Solis is an international SEO consultant, speaker, and author. She founded Orainti - a global mobile & technical SEO consultancy.
What will you see? She talks about general SEO as well as optimization for video plus shares great educational materials.
21. @yoast
Yoast is a popular service that helps professionals and business owners with website SEO for over a decade now.
What will you see? This account is fit to keep up with Yoast's updates, get links to useful articles and guides, and learn about professional events.
Conclusion
Doing SEO is not always easy. Search engine algorithms change, and Internet users become more demanding making your way to the top SERP harder.
Yet, when you do your SEO job consistently and proficiently, success will not be long in coming. Moreover, by following respected SEO agencies or service providers and top industry voices you will always be aware of what's going on.
What are your favorite accounts to follow on Twitter? Share your sources of inspiration and learning in the comment section below.
More Like This