Created on
December 16, 2020
| Updated on
May 12, 2023
Top 5 Guest Posting Services + Bonus
Guest Posting Tips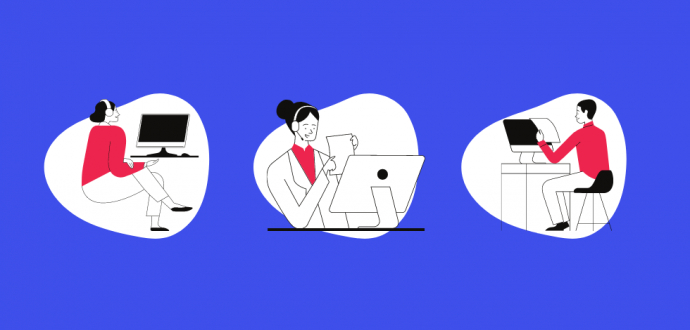 Why are guest posting services so popular? Well, it's the optimal option to acquire quality backlinks.
The days when mass-link buying was a worthy SEO strategy had long gone. Today Google considers this link-building technique as a black hat one. This way, your site may end up having penalties.
In view of this, guest posting is your go-for method. You get links surrounded by content and from a relevant and authoritative site. That signals to Google that your site is worth trusting. So, you may grow your positions on SERP.
But how do you start with guest posting, and what guest blog posting service should you choose?
Today we will share the top five guest posting services. We will show their features and opportunities to help you choose the most suitable one.
Contents
Adsy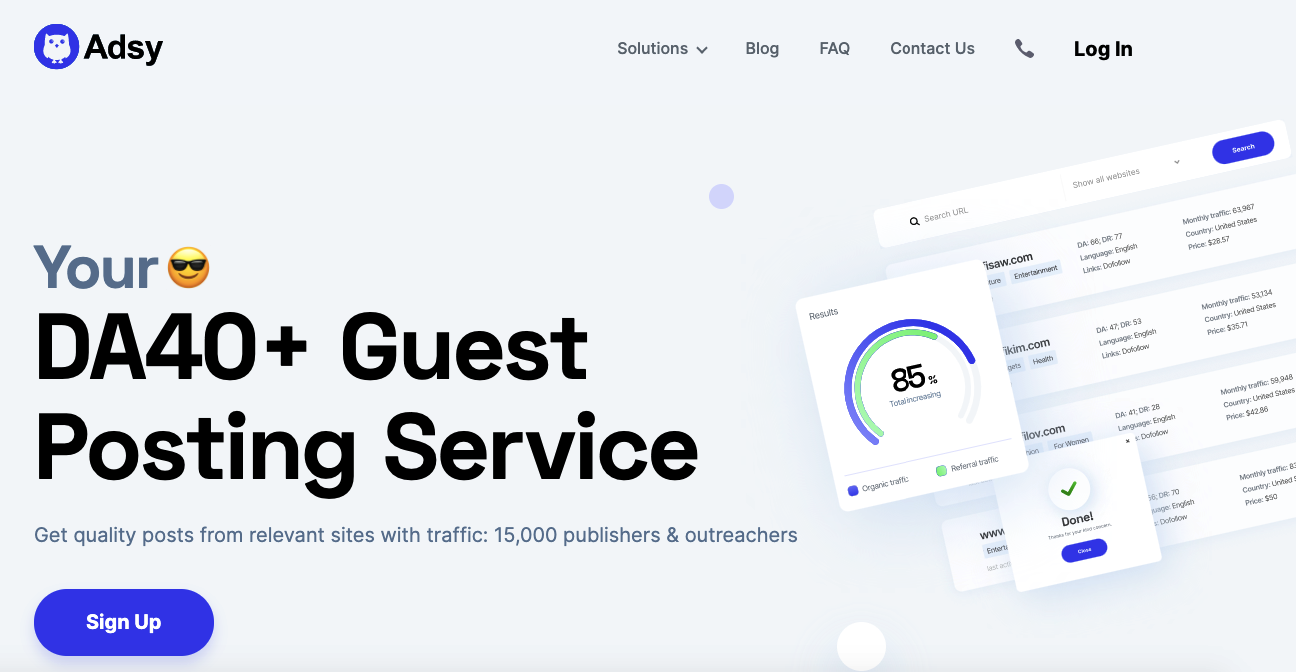 Adsy has been on the market for more than a decade. It specializes in guest blog posting. That means Adsy has a sophisticated platform that offers broad posting opportunities. (Yet Adsy also provides a range of other content marketing services.)
What does this mean? Adsy has a robust set of filters to ensure buyers choose the best-fitting publisher. Accordingly, users can pick from 18 filters like DA, DR, traffic, GEO, etc. Thanks to these filters, customers partner with sites that will provide quality backlinks only.
Unlike other services, customers have full control over the publishers' selection. They know the sites they are working with from the very beginning - no pig in a poke.
Also, Adsy has strict quality rules. There are 19,000+ publishers on the platform. The guest posting service professionals have picked each site manually. Please note that for every accepted site, they have rejected three ones.
Moreover, you know the price right after you pick the publisher. The price range is transparent and affordable to fit any budget.
Only Outreach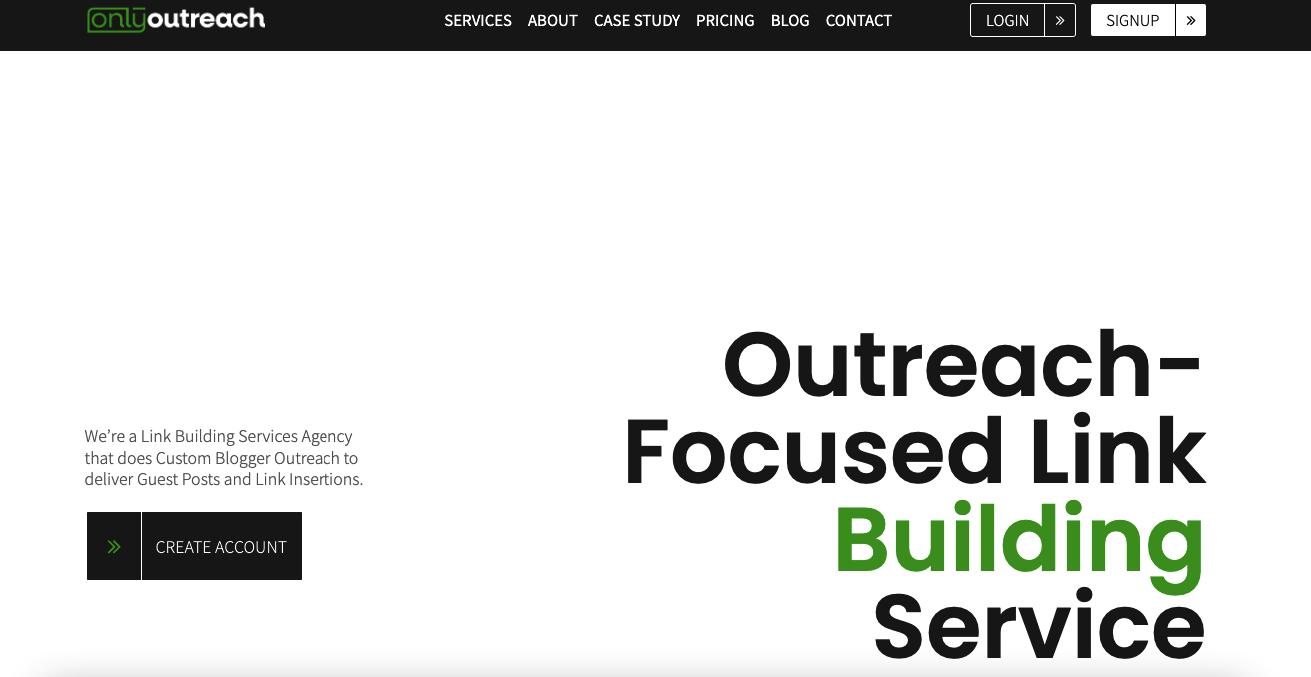 Only Outreach is a link building agency that uses guest posting outreach as one of its main tactics. You sign up for a monthly package and they'll reach out to popular and niche blogs in your industry for collaborations such as guest posts. Your involvement in this process is minimal since they handle all the strategy, prospecting, outreach, writing, and placement on their own. A shared link tracker is how you're able to stay on top of the ongoing activities.
One of the things that separate them from competitors is their commitment to quality. They only work with corporate blogs, industry-known blogs, or personal blogs that are interested in producing great content.
Their road is harder but it's the only way to deliver real quality links. Additionally, they maintain price points that are often 50% lower than other quality link building services. If you're looking for a link building service that will provide you with real quality links at an affordable price, then Only Outreach is the agency for you.
The HOTH
The company started in 2010. The HOTH is a multi-purpose marketing platform. Among other services, it provides guest posting on blogs. The HOTH assists in manual outreach to ensure white-hat backlinks.
The HOTH provides on-site ordering service. What does this mean? Customers have two main options to choose from - DA and traffic. After picking one of them, the buyer moves to other filters. It is possible to select the DA strength, article's word count, and publications' quantity.
After this, the customer makes an order and waits for the result. Please note that The HOTH team will choose a site for you. Yet the service guarantees to place the link of the 100% real sites. Every customer receives a report to learn about the progress.
GuestPosts
This service has been 15 years on the market. GuestPosts is a specialized guest post services provider. It helps customers place guest blogs on 100% real sites. The GuestPosts' team claims to outreach sites manually. That results in acquiring quality links for the customers.
Users can pick appropriate publishers after using a variety of filters. The GuestPosts offers DA, Alexa Rank, category, and more metrics. This way, every user can get a custom pack of publishers.
Customers can submit a guest post to any of 15,000 publishers. GuestPosts states to work with premium sites and blogs. The service allows custom requirements to make the order process more efficient.
OutreachMonks
This company specializes in all things link-building. The firm offers its services since 2017. One of the options it provides is guest posting opportunities. The OutreachMonks team manually outreaches a variety of sites to provide quality services to customers.
Unfortunately, customers don't get access to guest posting sites. Instead, they offer two options - sites based on DA or traffic. After choosing one of the options, one of the plans with various DA and DR numbers, word count, etc.
After the OutreachMonks' professionals find the appropriate publisher and place the article, users get the success report. The service claims to have a vast database of publishers.
BackLink Express
The history of this company started in 2009. BackLink Express provides a variety of marketing services, including guest posting ones. The firm manually reaches the blogs to provide quality services.
To pick the top publishers, BackLink Express chooses metrics like DA, DR, and others. The outreachers place users' articles on niche sites. That ensures the links' quality and weight. Yet customers can choose only from five offered plans.
The team partners with real sites only. Users can choose the word count to fit their content marketing needs. After the service places the links, users get the report about the progress from the BackLink Express.
Guest posting services comparison
| Company | Price* | Number of sites | Fully-customized site choice | Reporting | Manual outreach option | Number of niches |
| --- | --- | --- | --- | --- | --- | --- |
| Adsy | $65 | 20,000 | yes | yes | yes | 50+ |
| Only Outreach | $200 | ? | no | yes | yes | ? |
| The HOTH | $200 | ? | no | yes | yes | ? |
| GuestPosts | ? | 15,000 | yes | yes | yes | 100 |
| OutreachMonks | $99 | ? | by request | yes | yes | ? |
| Backlinks Express | $121 | ? | no | yes | yes | ? |
*Price: as of DA30, 500-word article. The price may vary based on additional requirements and metrics. The price includes content creation and placement on the publisher's site.

Conclusion
Statistics share that 60% of blogs write one to five guest posts per month, which is a pretty great number. No wonder guest posting services on high demand.
Yet, the demand often results in the appearance of low-quality services. And we want to protect you from failures. That's why today, we shared a list of top guest blogging platforms. Take your time to compare all the features and opportunities each of them can give you.
At Adsy, we strive to provide a top-tier guest posting service. That reflects in our user-friendly customer panel. We provide 10+ filters to ensure you find the best fitting sites.
Do you have a limited budget? No worries, use the "Price low to high" option to find the most affordable result.
Do you have more questions? Feel free to contact us, and our dedicated managers will gladly help you!
N.B. the choice of any guest posting service is your responsibility. Adsy only provides information about the services present on the market.

More Like This