Can blogging really allow a person to get paid or create an income stream? Getting paid for simply putting your ideas into valuable information on the internet seems like a dream. Yet that is exactly what many online entrepreneurs are doing on a daily basis.
The truth of the matter is that creating a blog is for people from all walk of life. It seems that the internet has leveled the playing field for so many people. Let's start a journey to introduce you to become a paid blogger.
We will explain how to become a blogger and get paid. You will need to understand a few concepts and be willing to implement them. Knowledge without action is not sufficient. So be prepared to get serious about blogging and learn how to start a blog and get paid.
How to create a Blog and Earn Money
Blogging is nothing more than creating new content on a daily, weekly or monthly basis for your product or service or brand and communicating that on the internet to your followers. So the first thing you need to determine is what valuable information you are willing to share that you can blog about. You need to find your niche.
Remember why you are blogging:
You are blogging to attract a following of loyal fans who are willing to listen to what you say and eventually purchase what you offer.
You are going to create a blog and earn money. That is the focus. You need to always keep in mind that you start a blog as an online business.
So what is a niche? It could be a specific industry that you will be blogging about, such as health and wellness, financial services, lifestyle choices, raising children, and pretty much an almost unlimited number of digital information ideas that the world is asking for. You will need to choose the niche and become an expert in it.
There are some suggestions and general ideas about finding your niche which are beyond the scope of this article. You can do your own research on finding your perfect niche that fits you and is in demand online. It may also be the industry that you are currently full time employed.

Once you have discovered that niche, then you need to create or update your social media sites to let your followers know that you are branching out into a chosen niche. The social media sites that we will discuss are:
LinkedIn
Facebook
Twitter
Pinterest
Google +
Tumblr
Instagram
These are the main ones. If you have others, then you can also use them.
LinkedIn is more of business social media. It is a place where business people connect with each other, look for new employment and new business ideas.
Understanding how to use LinkedIn to promote your blogging brand is paramount. You can create a free account on LinkedIn for now and decide later if you want to have their premium plan. When you set up, your posts will be published on LinkedIn that people you have connected with will be seeing. Of course, you will see their posts as well.
Facebook is more of a friends and family platform. Of course, there is nothing wrong with promoting your brand to your friends and family, just as you would welcome their feedback. Just be careful to limit your communication to promoting your blogging brand and stay away from the political or religious discussions. This controversial activity will not help you online to be a blogger and get paid for it.
Blog Setup (Getting started)

Now when you have at least two of your social media sites set up, you will need to create your own web presence where you can start blogging. This means creating a website. WordPress is an effective platform for creating websites, so we will discuss it! Here is what you will need to get started.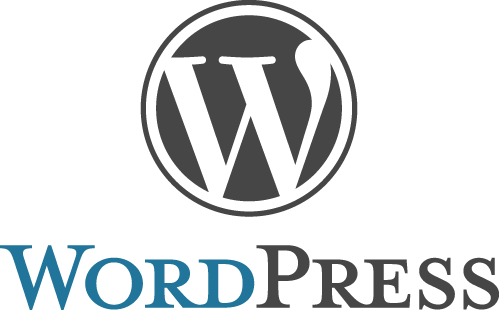 Domain name
WordPress account
Hosting Service
Membership service
Autoresponder service
PayPal account
Previously we have advised you to discover your niche and set up your social media accounts. You will need to create one phrase easy to remember domain name and buy it through a service like Namecheap. This is going to be the name of your Wordpress Website.
You will then get it hosted on the internet using a hosting company. There are many of them, but you can look into, for example, Hosgater or Bluehost. The reason for using WordPress is because it is an open source project developed by global collaboration of programmers who made it ideal for blogging.
You can also install WordPress plugins. One of them is Jetpack that connects your blog to your social media sites. So once this is done, you can blog on your WordPress site, and it will be automatically shared on your social media sites.
You can use WordPress to add and sell other people's products to the niche you have chosen. However, if you become the professional digital information blogger, you will want to create your own digital products and maybe even your own online books through Amazon and Kindle. If you can blog, you can write a book, do not forget that.
You can limit yourself to simply reselling other people's products or services as you blog about them. You can make more income if you create your own digital information products and blog about them. However, the ultimate goal would be to create a membership site on WordPress that people could subscribe to because they found your blog on LinkedIn or Facebook or it showed up in their email.
Wishlistmember is a solution for that. This is a WordPress plugin that turns any WordPress site into a membership portal. From there you can upsell your blog subscribers with your course modules, coaching or whatever else you want to include on top of your basic membership.
So, for example, you could create a basic membership for maybe $9.97 per month. You will provide your followers with at least 10 times the value of digital information than what they are paying for. How did they become members? They found you by your blogging activity on your social networks.
By offering something for free, you can use autoresponder service, such as Aweber or Getresponse, and receive the names and email addresses of your followers. There are much more autoresponder services but these two seem to have it all together.
Back to your WordPress site, you will be actually creating two sites. One is the blogging site, that people will visit to get free information or whatever you are offering in exchange for getting their emails. The Autoresponder service will collect that email addresses.
The other WordPress site is the actual membership site where you will be adding valuable content, maybe courses or even access to your books. You can even start a coaching service from this membership website.
As you build this email database, you are now creating a following. They will be directed to a landing page where they can opt-in to your first offer which is a membership site. It is a low cost entry. You will also have these emails as a way to promote your blog after they opted in.
It does not matter if they became members or not. You will stay in touch with them via your weekly or daily blogs that will go through your email autoresponder list and your social media sites.
Once they become members, then you have the option to create special blogs for your online membership clients. So now you can create additional products, market your books, etc.
The idea here is the same one that I used as a financial advisor. I also wanted to have new clients with at least one account first. It did not matter to me how big the account was, I needed to build strong client relationships concerning the first account. Then we could talk about other accounts to help them toward growing their wealth.
The same is true here. You start getting some followers by blogging on social media and your email list via the WordPress site you created. Once they become your clients, then you can upsell them with your other wonderful and valuable services. Do not try to upsell before they become clients.
Creating Content for your Blog
So now when everything is set up as discussed above, you need to keep your readers on social media and your email list engaged. That is what you will do with your blogging. You can decide whether it should be daily, weekly, bi-monthly or monthly. We are recommending at least weekly.

Here is the suggestion that I learned from another online marketer. You can create blogs and interchange them not to sound salesy or cheap. Because you are none of those! You have valuable information about your life and your product that can change people's lives.
You can do three blogs a week as follows:
Blog Number one – Information about your niche that you do not offer anything accept valuable information
Blog Number two – Just a simple blog about yourself, your life, what happened to you this week that would be of interest. Basically, they want to know that you are human with similar struggles and successes that they can relate to.
Blog Number three – A blog about your industry that will direct them to your offer. This is where you will start to attract people who want to buy your service or product or membership site.
It will take time to accomplish all of this! The nice thing is that you create these blogs to run next year if needed and set them up on your autoresponder. Why is this important? Because no matter when someone comes on board as an email subscriber or even membership client, they will get the same series of blogs!
You will be getting fodder for your blogs as you become more of a professional in your niche or you can also hire freelancers who will write the blogs for you at a reasonable cost. You need to do your own research in your niche to create blogs that are valuable to your clients or potential clients.
By starting blogging, you effectively create an online business that is at least part time. It is fun and rewarding as long as you are passionate about your niche. Your expert research is your material that you can put into your blogs. They may include:
Current trends in your niche
Facts about your niche based on research
Nuances about your niche that are generally not known
There is another subject that needs to be mentioned here and that is your own life experience. Your personal experiences should also be woven into the fabric of your blogs. You are unique, and people will pay for this uniqueness if it is properly presented.
Ways to make money from your blog
We have already covered for the most part how you can make money from your blogging activities. Basically, there are several main ways which we have discussed. They are the following:
You can set up your own website and blogging platform where you resell other people's products as a joint venture in your chosen niche
You can launch your own website to create your own brand and digital products online, becoming a commentator in the industry you have full-time employment
You can become an author, creating your own books, getting them published through Amazon and Kindle, and blogging about these books and videos
You can become a professional blogger and market your blogging or ghostwriting services to any employer. You can do this at Freelancer or Upwork or even Fiver for starters.
Conclusion
In this article, we have given you the basic framework how to become a blogger and get paid. Yes, even you can write a blog and get paid. All ideas in this article need to be implemented and brought together to create a cohesive and profitable blogging platform.
Many people have done this before you without prior knowledge and experience. You can do this as well! Simply use the basic framework we have given you, do some more research on it, and implement it.