Created on
September 5, 2023
| Updated on
October 9, 2023
Effective Monthly SEO Services for Your Site
Blogging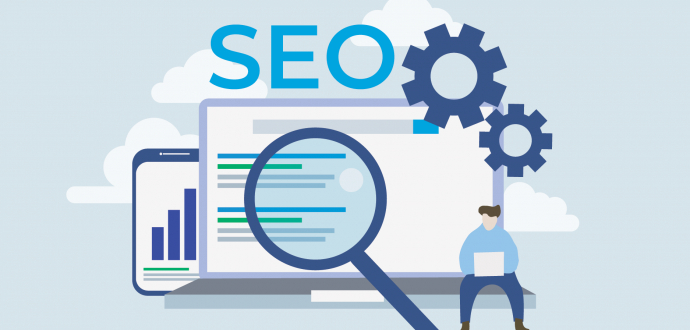 Section 1

SEO is an essential part of modern marketing practices. With the right SEO monthly services, you can drive organic traffic to your site, generate more qualified leads, develop brand presence, and beat your competition. SEO is the first step towards a sustainable business practice, and the right service can make all the difference.
FAQ
Wondering how it works? We've got you covered.
How can Adsy Marketplace help me find SEO service providers?
Adsy works as a straightforward optimized link between your business and qualified SEO professionals who can help you get effectiveSEO services monthly. You get access to a diverse range of service providers with broad experiences across different spectrums of search engine optimization techniques, including SEO sitewide audit, link building, keyword research, content creation, and more.
Does Adsy offer cost-effective monthly SEO service rates?
With the Adsy platform, you will be able to easily find the best possible fit for your price range and goal. Besides, our service providers prioritize quality for all budget plans. Naturally, the price for the SEO monthly services will be based on each project's scope, timeline, and additional requirements. Still, you get a money-back guarantee with your orders and a full refund if you are not satisfied. You can always contact our support if you run into any issues.
How can I make sure that the contractor knows what I need?
Be as direct and detailed as possible, and don't hold back if you are not satisfied with an answer or idea. As long as you communicate your needs clearly, we are sure that you will find lots of freelancers who will be happy to get you the best possible results. This way, you can also get a more targeted approach to your needs.
How will I know if an Adsy service provider is the right fit for me?
Each service provider is different. To know for sure, you have to talk with your service provider and ask them the right questions like, "How will you help me achieve my SEO targets?", "what do you consider a challenge to our goals, and how can we improve on our current strategy?". An experienced service provider should be able to answer all your questions and come up with some plans for helping your business move closer to its goals.
What if I want to retain my service provider for ongoing monthly SEO services?
This is quite common with lots of businesses that got good results from their previous orders and want to keep it that way. It is also possible that you have developed a good workflow that makes collaboration with a certain provider quite seamless, and you don't want to go through the hassle of trying to get a new person each time. Just discuss this with your service provider and see if they will want to be put on retainer for a small fee. You also agree on the duration of the contract and the specific tasks you expect from them. Be sure to agree to the terms of your contract before making any commitment. Luckily, Adsy makes it easy to form long-term and short-term contracts with the best monthly SEO services in the UK, US, or Europe.
When should I buy monthly SEO services?
The answer to this one question actually depends on your business goals and visions. SEO is actually crucial and cost-effective for long-term success. Usually, the best time to start investing in SEO is right when you launch your site. Still, it is possible to start working on SEO at any point in time if you missed that window. Whether you want to give your business website a new look or attract more paying customers, you need a service provider who will help you by ensuring the best outcomes. Remember that the best is not always the most costly, so go for the one that has pocket-friendly monthly SEO service rates and years of relevant experience.
More Like This