Created on
August 22, 2023
| Updated on
November 29, 2023
​ Get High-Quality Twitter Backlinks
Blogging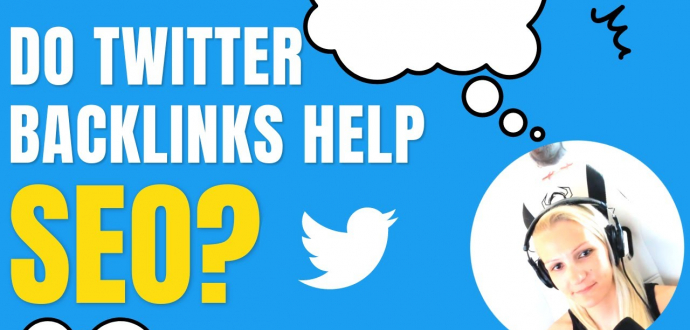 Search rankings can make or break your marketing efforts, and getting Twitter backlinks is an effective approach for pushing your website and making more eyes see it. The strategy improves your brand exposure and attracts more traffic to your site, which helps increase the number of leads and get more income.
FAQs
Got some questions? Here are the answers.
Is buying backlinks good for SEO?
All backlinks, including Twitter backlinks, can potentially enhance your discoverability, but it doesn't end there. Increased brand awareness, the ability to reach a wider audience, and enhanced traffic are the other perks you get. Your brand recognition increases, and it could be the next step to lifetime brand loyalty. The more followers you get, the stronger your social signals and the better the TrustRank. Thus, people recognize you as a trustworthy source, and you rate higher in the search results.
What benefits does Twitter backlink have for a business besides reaching new customers?
Most people think that backlinks are good only for expanding your audience reach and attracting new people to your website. While this is true, there are more benefits. Even if you are a pretty popular brand with a large following, you can use Twitter links to uncover insights about your customer's behavior and preferences. You don't have to be a big brand to enjoy these benefits. Sure, few people are going to engage with you if you have just one backlink, but we bet backlinks from credible Twitter profiles will fix the issue. Besides, you'll be able to land more collaborations.
Do Twitter links give quicker results than other backlink types?
The simple truth is that you not only need to put in serious work to build links but also to exercise the patience of a saint. Like in all serious relationships, you need to show commitment, and link-building is particularly demanding. Even with your best efforts, results can and do vary, which is why so many people take the shorter route of outsourcing tasks to credible service providers like those at Adsy Marketplace.
Are Twitter links more effective than blog backlinks?
Twitter backlinks can really make a world of difference for your search ranking, exposure, credibility, and revenue. But like with any other endeavor, it's never smart to put all your eggs in one basket or rely on one tactic only. You should combine the approach with other types of backlinks for maximum impact and benefits. The good news is that you can get an Adsy Marketplace service provider willing to help you get a mix or one type of inbound links.
Is buying Twitter backlinks unethical?
While Google definitely frowns on the exchange of links for money, the truth is that this practice is not going away anytime soon. Still, there is a difference between paying money in exchange for a set of backlinks and paying someone to carry out your link-building campaign. The last option usually involves finding domains with high DA, doing outreaches, writing kickass content, and some other stuff to get that quality Twitter link. This is what credible link service providers, like those at Adsy, offer and what you get when you "buy" backlinks from them. Besides, this is the technique that Google won't penalize you for.
Does Adsy Marketplace ensure I don't lose my money?
Yes. When you place an order for your Twitter backlinks on the Adsy Marketplace, you have a full guarantee and a refund policy. This means you get a full refund if the service is not up to your expectations - no stress involved. Still, it's a good idea to do a bit of research and make sure you are choosing the right fit for the job before making any payment.
More Like This