Nowadays, the most common way to make money online is to start blogging. When it comes to the commercial side of a project, you may turn your blog into a profitable business with the help of strong desire and persistence. In this article, we will show you how to get paid to blog by posting personal thoughts, ideas, articles, products, or any other material. Along with careful reading and correct writing, you are ought to be an intelligent, creative and self-motivated person.
You must have a yearning to write regularly (but not overdo it) and compose interesting and well-written articles. It is the fundamental requirement for achieving success in a blogosphere. If you wish to be persistent in the pursuit of your goals, you must be clear about the purpose and key elements (subject-matter, platform, target audience) of your blog.
Today there are loads of various methods to turn blogging into regular income: some use fairly traditional ways, while others are constantly trying to come up with something new.
This article helps you to select the appropriate methods from the cutting-edge web techniques. Let's dive in and see how to get paid to blog following these guides.
Get paid for blogging with these proven techniques:
Sponsorship for Your Blog
Finding a proper sponsor for your blog is a challenging issue. There are two ways of attracting sponsors: they find you, or you find them. Speaking about the first option, the most dynamic and vivid websites with trending content allure higher attention. It is essential to keep a close eye on the overall look of your website, so as you need to promote it. Usually, various companies search for active blogs within their business field and finance them. If your website is already regarded as an authoritative resource, all you need is to choose an advertiser carefully.
In case when you need to find sponsorship by yourself, you have to manage several issues. Even if you don't have an advantageous content yet or a significant traffic, there might be people who want to pump into your blog, so make sure they can do that with no hassle. Do your best in creating an advertising page, adding special buttons to payment processors, and eliminating any barriers to money flow.

Here are some ways that have a splendid effect in sponsorship finding:

User-friendly and simple layout of your blog. Be proud of what you have created
"About us" page which establishes the credibility of your resource
Special page for sponsors that simplifies your communication
Provement that investment in your website will not go for nothing. Great number of readers will help you with that
Direct advertising to a sponsor
There are plenty of other tips for engaging sponsors. But what if you have a simple tool that does all of the heavy lifting for you? With Adsy, a content marketing platform, it is a plain sailing to find a sponsor for your blog. All you need is just to add your blog to Adsy, and the sponsors will come.
Pay-Per-Click (PPC) Advertising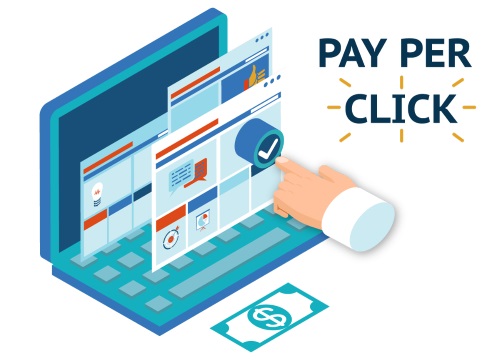 Concept: PPC advertising means that an advertiser pays for every click. It redirects users through ads to your website. Such processes are usually utilized at such ad networks as Google AdSense, Yahoo! Advertising, Clicksor and Bidvertiser.
If you have a stable client base at your blog, and it brings high traffic, then PPC advertising is a perfect way to make a decent income. If your blog is good in gathering and keeping its users on the website, PPC ads may work well for providing high conversion, especially in the post-ad. One of the benefits of PPC advertising is that its setting takes only a few minutes without any additional knowledge of coding.

In-Content Text Affiliate Ads
It means that you can bind your services/products within your content via affiliate text links. These links should conform to the context and be relevant to the outlined topic. Effects from using affiliate links can be surprising and bring good returns, especially if they go with a tutorial or guidance on usage of the service/product. An in-text link permits to create a highly focused call to action. It is a great opportunity to get paid to blog.
In-Content Affiliate Banners

This monetization technique is based on use of affiliate banners or widgets in your content (in a contextual manner).
In order to be paid for blogging decently, you need to keep check of banners relevancy. One of the most advantageous features of affiliate banners is transparent promotion. Usually, in-content affiliate banners and links work better in collaboration for maximum effect. Another benefit is that you have a total control over the published banners. For instance, such banners in the fashion business have a great impact on the overall design of your website.

Write for Other Blogs
In line with link building method, guest writing on other sites (forums) may also bring a good result for getting paid to blog.
Write posts/articles on various resources of similar topics, and leave some text or a link, for example: "Here you can find more articles on how to monetize your blog." It is called an anchor text. Moreover, a search engine will take it into account in the SERP (Search engine results page). In general, this monetization technique is rather simple, and it can be extremely flexible in terms of time and resources.

Sell Digital/Educational Products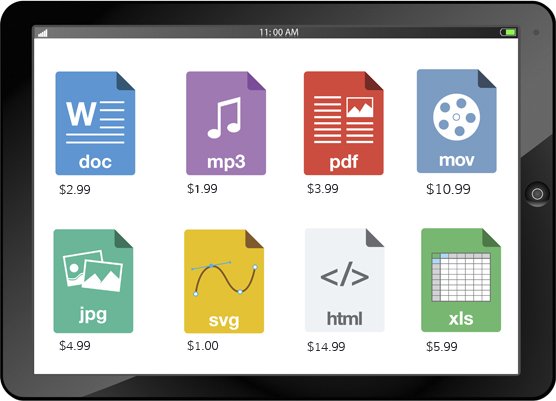 If you don't want to promote other people's products on your blog (you may also sell products/services directly on your blog), or if you are looking for another cashflow, consider selling digital products. Here are some items that will help you to get paid for blogging:
eBooks (you may give them for free, for example, in exchange for an email address, a share on social media, or a link to the website)
Workshops/online (training) courses
Photos, music or video
Custom plugins, themes or apps
However, keep in mind: if you intend to choose one of these ways, make the process of products selling reasonable, appropriate and beneficial to your readers.
Run an Event (Contest) or Conference
You may wonder: "How do bloggers get paid in such a way?". This option involves using a blog to promote an offline event/conference. Some major blogs use events/meetings as their key monetization strategy. You can make a profit from not only ticket sales, sponsorship, or training sessions. Thuswise, you will improve your brand awareness and increase web traffic by engaging a wider audience.
On a final note
No matter whether it's a hobby blog or a business blog – it is possible to increase your revenue. If you desire to use your blog as a commercial project, then you automatically become an entrepreneur. So, how to get paid from blogging in simple words?
Attract visitors with free content
Offer a freebie in exchange for their email addresses
Build trust by providing a steady flow of useful content
Offer a useful product or service
Your Turn
What are your favourite and most functional ways of blog monetization? We are eager to know about that, so leave your comment below! And don't forget that Adsy is always here to assist you in your daily blogging routine and make you closer to your sponsors.