Created on
September 7, 2023
| Updated on
November 3, 2023
Buy E-Commerce Backlinks for Your Store
Blogging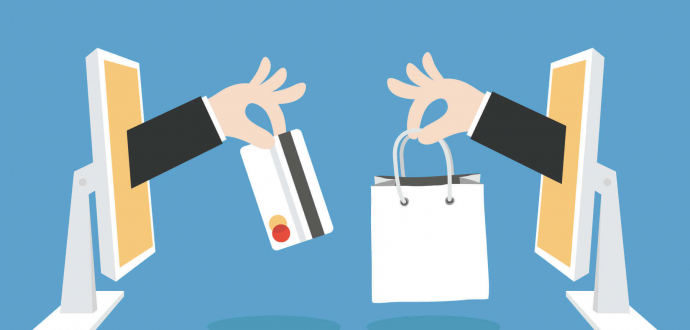 Section 1
Getting e-commerce backlinks is a must for any online shop. This is one of the most powerful factors that can influence the rankings of your e-store. The better your positions, the higher the chances that potential clients will find your website before your competitors.
FAQ
Got some questions? We've got you covered.
How do I get e-commerce backlinks from Adsy Marketplace?
Using Adsy Marketplace is pretty simple, thanks to its user-friendly interface and easy navigation system. It pairs you up with experienced service providers who are experts in any service you have specified. For example, if you indicate that you want to get e-commerce backlinks, it filters your results to show only the experts who have experience in that role. You can also use advanced filters to narrow down the results to finetune your match and find your perfect fit based on budget and other criteria.
How do I choose my Adsy Marketplace service provider for an order?
At Adsy Marketplace, you get access to many potential hires for any SEO services you need, including niche-related backlinks. All you have to do is enter the service you need, select the specific details like duration, budget range, etc, from the menu, and then you get your matches. Next, you should go through the profiles and check the reviews, experience, ratings, etc, of your matches and then choose the best one. For anyone who wants a little more vetting, we recommend reaching out to a few potential hires and comparing their prices and abilities before signing up with any of them.
What guarantees does Adsy Marketplace give users like me?
When you place an order for e-commerce backlinks on Adsy, you are taking the best step towards long-term SEO investment for your business. You get high-quality service from top-rate experts, full transparency, a money-back guarantee, round-the-clock support system to help you make the most of your time with us and push your website to a better ranking position in search engine result pages (SERPS).
Will I still see any benefit if my niche is very competitive?
Yes. The more competitive your industry is, the more likely you are to find that link-building can help your store appear above your competitors in search results. Remember, though, that just because you are in the same niche as someone else does not mean that you share similar needs as them, so you want to work with your service provider to find out what exactly your business website needs and how to make that happen.
Is buying backlinks illegal?
It isn't. Yet, let's be clear – buying backlinks is a violation of Google policies and can be a very risky experience. Still, there is an ethical way to get any backlinks, and that is by using white-hat services like Adsy Marketplace, where you will find service providers who use natural link-building tactics to get you quality e-commerce backlinks. This helps you avoid spammy or toxic links that can get your website blacklisted from search engines.
Will e-commerce backlinks help me if I sell on Amazon?
Yes. In fact, this type of backlinks is specifically for sellers who want to increase their store's visibility in search results. Besides, depending on the service you order and the provider you choose, you can make use of the backlinks for other platforms like Shopify, Etsy, or even a WordPress-based solution.
More Like This