Created on
August 22, 2023
| Updated on
November 29, 2023
Buy High-Quality Forum Backlinks
Blogging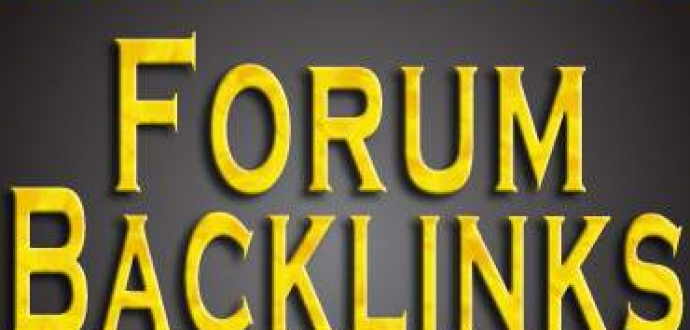 Forums are a great online hangout for people of different interests, and you can use this space to increase your brand awareness. At Adsy Marketplace, you can get backlinks from forums, exposing your brand to people whose interests align with your brand values, boosting your search rankings, and attracting more traffic to your website.
FAQs
Got some questions? We'll take care of them.
How to get forum profile backlinks?
A common way to get forum profile backlinks is to create a profile and then post on relevant forums. Try not to spam every forum you find; otherwise, you can get blacklisted. Instead, try to apply a certain strategy: the more strategic you are, the easier you'll win the trust of the online communities and get them to your site. Alternatively, you can use a browser extension to check if the links are dofollow or nofollow and then decide on a healthy mix of the two. Try to add a signature to your posts and comments with the website's link. Just make sure it aligns with your brand value. However, if you want a quicker turnaround, you may opt to go with the Adsy Marketplace service provider.
How do I win the trust of forum members to get links?
Getting quality forum backlinks actually requires some work. You have to be patient and intentionally cultivate friendship and trust in the forum community. For example, don't just read and scroll on. Instead, create interesting and helpful posts that people will vibe with. When readers see your deep, meaningful comments and posts, they will want to check out your profile to see what else you have to share. Of course, the flip side is that you need consistency and a strategy. But the result is worth it.
Will I get dofollow backlinks in forums?
Yes. You can get quality dofollow backlinks, and your website will thank you for that. Dofollow backlinks contribute to a natural backlink profile and help boost your search rankings. Some people would choose a service provider from a credible agency like Adsy Marketplace to handle the whole process. Follow this advice if are not sure where to start.
Is it allowed to buy forum backlinks?
You will probably get different answers depending on who you ask, but here is the fact. Buying backlinks is considered an unethical practice, and Google takes that seriously. Does this mean that the only proper way to get some would be to do it yourself? Of course not. But you should avoid providers that promise to get you all the forum backlinks for the price of a Starbucks. Instead, find services like Adsy Marketplace that can help you build your natural backlink profile and get you a diverse range of links.
Aren't forum backlinks outdated?
SEO is always changing, so you might think that forum posting backlinks are no longer relevant. Sure, there are other effective link-building techniques, but this is one of the easiest methods. If done right, it can be a powerful tool. Remember that the main benefit of forum backlinks is a focus on driving traffic and enhancing brand recognizability.
Will Adsy Marketplace give me backlink bundles?
No. We will do better. We'll connect you with a link-building specialist who knows how to get quality dofollow forum backlinks without compromising ethics and best practices. This way, you may be sure that you are not getting toxic backlinks, can maintain or improve your search position, and still save time and money.
More Like This