Created on
September 7, 2023
| Updated on
October 16, 2023
Get Powerful Backlinks From Verified Freelancers
Blogging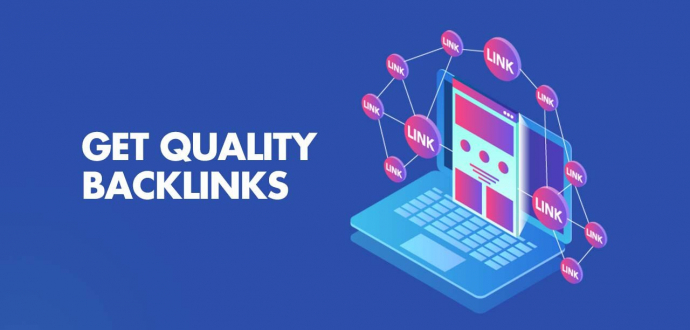 Section 1

Powerful backlinks allow you to achieve better results in less time, but not necessarily with less effort, as they are the hardest to get. They are usually associated with trustworthy and reputable websites that have high DA and standards.
FAQ
Got some questions? We've got you covered.
What kind of benefits can I get from using Adsy Marketplace to find the most powerful backlinks?
At Adsy Marketplace, you will, be able to get in touch with specialists who have extensive experience with building powerful backlinks across many niches. They will be able to deploy their experience and expertise to help you get quality inbound links that will boost your brand credibility and help you reach your marketing targets. With Adsy Marketplace, link building is also less expensive compared to similar services while giving you more ROIs.
Are there any risks when buying links from Adsy Marketplace?
No. Buying backlinks is often discouraged because there is a high risk of running into someone who uses black-hat or gray-hat tactics, which are manipulative and can get you a penalty from Google. With Adsy Marketplace, you don't have to worry about that. Our service providers offer only quality services and use search-engine-friendly link-building tactics that won't get your site into any trouble. The biggest advantage of working with professional contractors is that they have a lot more access to and better relationships with webmasters across many niches over the years of work. That's why it is easier for them to secure a guest post for you.
What do I need to know about using Adsy Marketplace to place orders?
At Adsy Marketplace, you are in control of the entire process at all times. You can decide which service provider handles your requests, how long to retain them, and what you want them to do. Besides, your payment is only released when you are satisfied with the work. We have made it easy for you and your professional of choice to have a seamless flow of communication at all times and provided a support team to help ease any challenges that might arise at any point.
Can I see the process you use in getting the links?
When you place an order for powerful links, your service provider is obligated to give you regular progress reports so you always be in the loop of what is going on and what the next stage entails. With your contractors, you can discuss all the specifics of what you want to achieve and how comprehensive you want your reports to be.
Is there a minimum and maximum range for the order placements?
Adsy MArketplace has a flexible order placement system that allows you to decide what range of backlinks you need for your business at any given time. Sometimes, though, a service provider may have their own preferences when it comes to the range of orders they are willing to take, and this may be based on the number of projects they have at hand. So, you want to check with any potential hires before signing them on to your project.
How do I know the right quantity of powerful links for my business?
You may have heard that you only need about 40-100 powerful backlinks before your web pages can rank higher in search results, but this is not true for every business. The number of links you will need to rank high actually depends on your current search rankings and some other factors like brand keywords, the current number of links in each of your individual web pages, and more. You and your service provider should discuss the full specifics and details of your needs and what it will take to hit your targets.
More Like This