Created on
September 7, 2023
| Updated on
October 16, 2023
Best Place to Get High-Value Curated Backlinks
Blogging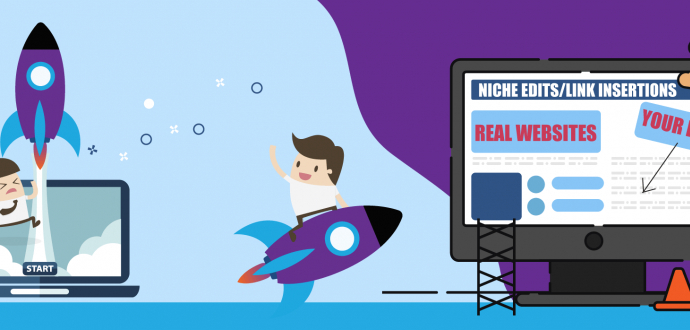 Section 1
Getting curated backlinks is your opportunity to receive link juice almost immediately from the pages that have already gained their authority over time. When you surround those links with niche-relevant content, you will get even better results.
FAQ
Got some questions? We've got you covered.
Is Adsy Marketplace a good place to search for curated backlinks?
There are many services that offer to help you get curated backlinks, but not every single one will be able to deliver quality results. This is how some people end up with links that harm their SEO rankings after years of hard work. But when you want both quality and quantity at friendly costs, Adsy Marketplace is your best bet. Here, you can connect to the best professionals with proven experience who can help you getniche edit backlinks that will enhance your natural backlink profile.
Does Adsy Marketplace offer any guarantees?
Yes. While Adsy Marketplace service providers are known to offer only quality services for any budget, the platform also gives you guarantees. For one, your payment is always secured with escrow and only released with your permission. Also, you can always get a full refund if you are not satisfied with the service, and we do not make you jump through complicated hoops first - chances are that you won't want to use this feature. On top of all this, you will find that our support team is up to date with solutions to any issues you might encounter.
How do I track my Adsy Marketplace orders?
At Adsy Marketplace, the entire process, from placing an order to the end stage, is completely transparent, and you get to remain in control at all times. At every stage, you get to a full progress report so you know exactly what your service provider is doing and why, and what is the next stage. This helps you two on the same page and makes for a seamless workflow. In case of any trouble, you have full access to our top-rated support team, who are always there to assist you.
Is there a way to verify the curated backlinks?
Yes. When it comes to SEO, no one wants spammy links, and the best way to avoid them is to either build the links yourself (which still isn't a guarantee if you don't have the right skills) or use a reliable service and verify the links. You want links that are as natural as possible. You should start with verifying the profile of any potential service provider and choosing only those with experience in niche edit backlinks, going through the progress report, and also checking the DA, spam score, and other relevant details of the links you get. This kind of thoroughness is encouraged because we are confident in the quality of our work.
Do I need to buy a large volume of curated backlinks before my business will get any results?
Lots of people are under the impression that there is a magic number to curated backlinks, but this couldn't be further from the facts. The volume of links is less important than the overall quality of said links. Even then, your business is unique, and so what you want to do is focus on your own specific goals, your current rank in search engine results, brand keywords, targets, deadlines, and the budget you are willing to work with at the moment. Doing these will help you streamline your efforts more efficiently toward getting the right niche edit backlinks.
What if I want to change my service provider midway through my order?
While Adsy has a great analytic system that pairs you with the right service providers based on key factors and preferences, there might be the occasional need to make a switch. We have created an easy system to help you through the process in line with your service provider's cooperation. We recommend you talk things with the service and reach an agreement before taking this final step. Also, the customer support will be right there to ensure that the process is smooth.
More Like This