Created on
September 7, 2023
| Updated on
October 16, 2023
Get Niche-Relevant Backlinks for Any Industry
Blogging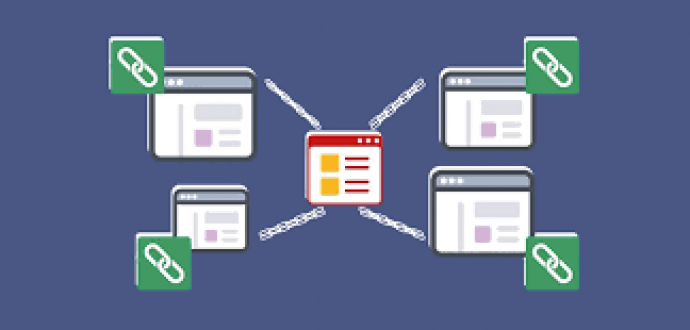 Section 1

Acquiring niche-relevant backlinks is one of the most important requirements of any SEO campaign. It is vital because search engine algorithms might not even consider the links outside your industry-related topics.
FAQ
Got some questions? We've got you covered.
Why do people use services like Adsy Marketplace to search for niche-related backlinks?
There are several reasons why people prefer to use services like Adsy to getniche-related backlinks. For some, it is a matter of convenience as link building can be labor intensive. For others, it is just here to get experienced experts to handle the task rather than risk wasting resources and time trying to do it all by themselves. This frees up their time so they can focus fully on their business and still get the benefits of increased online visibility, better search rankings, and more.
How do I know if Adsy Marketplace is the best one out there?
What makes Adsy different from many other similar platforms is the fact that the focus is on using quality, Google-compliant white-hat tactics to help you getniche-specific backlinks that will enhance your natural backlink profile. This is the only proven way to get links that rank and last instead of spammy links that will give you quick results and then crash your rankings. Besides, we want you to refer us and come back to us for other services, so we do our best to make this happen.
How do I choose my Adsy Marketplace service provider for an order?
At Adsy Marketplace, you get access to many potential hires for any SEO services you need, including niche-related backlinks. All you have to do is enter the service you need, select the specific details like duration, budget range, etc, from the menu, and then you get your matches. Next, you should go through the profiles and check the reviews, experience, ratings, etc, of your matches and then choose the best one. For anyone who wants a little more vetting, we recommend reaching out to a few potential hires and comparing their prices and abilities before signing up with any of them.
Can Adsy service providers guarantee me the first spot on Google SERPs?
While niche-relevant backlinks are proven to help your website reach a better ranking position in search engine result pages (SERPS), the truth is that nobody should be giving you guarantees like this because they won't be able to deliver. If you think about it, there are too many variables at play when it comes to ranking factors, and all of them can impact your results in many unpredictable ways. However, this does not mean that Adsy does not come with any form of guarantee at all. In fact, with every order placement you make, we can guarantee:
Unbeatable high-quality service,
Only the best-experienced professionals,
A fully secure payment method and an escrow service,
A full refund in the very unlikely event that you are not satisfied with our service,
Access to one of the world's best support teams to assist you with anything.
Is it okay to find niche backlinks by myself?
Yes, of course. In fact, there are lots of business owners who successfully carry out a part of their link-building efforts by themselves, and you can do the same. But you do need to know how to identify toxic links, what Google's policies are regarding acceptable links, how to create the right content, perform outreaches, and try to promote your content - it's a lot for anyone, let alone a busy business owner. Still, on occasions (and there will likely be lots of these), you'll find that working with service providers from Adsy Marketplace is the best time-saving option, as you can meet deadlines, reach your goals faster, and get quality niche backlinks for any budget.
Should I use these services as an ongoing thing?
This depends on you and what your needs want. Some people are happy to have us handle all of their SEO services on a long-term basis, while some prefer to have a short-term arrangement. Still, there are those who choose to delegate only selected services for a specified period – say a few weeks, months, or a year. We are always open to working with you based on what is most convenient for you, even if that's a one-time project.
More Like This