Created on
August 23, 2023
| Updated on
November 29, 2023
Get High-Quality Pinterest Backlinks
Blogging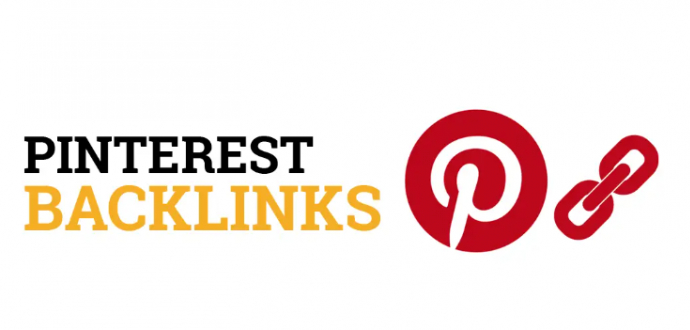 Visuals like high-quality images and infographics have great link potential. Using Pinterest as part of your SEO strategy will give you several benefits that drive your site to a whole new level since Pinterest backlinks have a wider reach and can be the catalyst for introducing your brand to more people.
FAQs
Do you have some questions? We'll answer all of them.
How do Pinterest backlinks help my SEO?
A pin from Pinterest can link to your website. Just imagine what happens when that effect is multiplied by a dozen or a hundred more times. So, you get the picture. Search engine algorithms interpret your backlinks as indicators that people love and trust your site. So, you can expect to see an improvement in your search ranking position and, of course, more traffic, which gives you lead generation opportunities.
How much does it generally cost to get backlinks?
Getting a backlink can cost from a few to hundreds of dollars. You already know that a quality backlink should not be that cheap. The reasons for the high prices are extensive planning and lots of effort involved in the process. You should find relevant profiles willing to collaborate with you, do the outreach, and perform the necessary research. Still, a quality link is worth every penny as you'll see the returns on investment, even if it will be months later.
Can I use a backlinks Pinterest generator?
Some sites promise to get you thousands of backlinks on Pinterest, all for a low price, which can be very tempting for anyone. Still, you must know that if something appears too good to be true, it's because it probably is. Link building is generally expensive, even on social media platforms. Yes, you can try cheap alternatives like a generator, but be ready to get spammy or toxic links that will lower your search rankings or get you banned. Instead, look for affordable, credible options on Adsy Marketplace where you will find Pinterest backlinks services that fit all budgets.
Where do I buy backlinks for a reasonable price?
This is a common question for people hoping to find inexpensive means of acquiring Pinterest backlinks. Those familiar with the Adsy Marketplace know that this is one of the trustworthy ways to get quality, relevant links that count for SEO. You will find experienced service providers who are willing to work with your budget without compromising quality. The order placement is also backed by a guarantee.
What are the best practices for getting backlinks?
To get Pinterest backlinks, you must be flexible, patient, and skillful. You can collaborate with others and get them to link to your web pages or credit you in their portfolios. Of course, this means you need to have something worth linking to in the first place: content that is unique, well-written, relatable, and informative. The more guest posts and collaborations you do, the easier it is to get more links from different platforms, including Pinterest.
Will Adsy help me get dofollow backlinks?
Now it's time to mention that Pinterest backlinks are generally nofollow, but it doesn't mean they won't impact your search rankings. For example, if hundreds of people share your pin, you may consider your brand an authoritative source in your niche. Thus, you can broaden your exposure, drive referral traffic to your site, and boost your engagement rates, which ultimately leads to higher search rankings.
More Like This